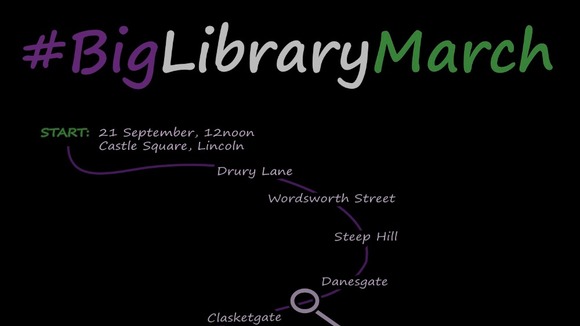 Campaigners trying to stop the closure of libraries in Lincolnshire are taking part in a march in Lincoln today to highlight their concern.
20,000 people have already signed a petition against the cuts.
We have scheduled the march at midday on Saturday to enable as many people as possible to come from across the county.

We want people to represent their branch libraries and send a positive, physical message to the county council executive (just nine people who now decide the future of the service) that the people of Lincolnshire just don't want these cuts."
– Leah Warriner-Wood, campaigner

The march starts at 12 noon in Castle Square.