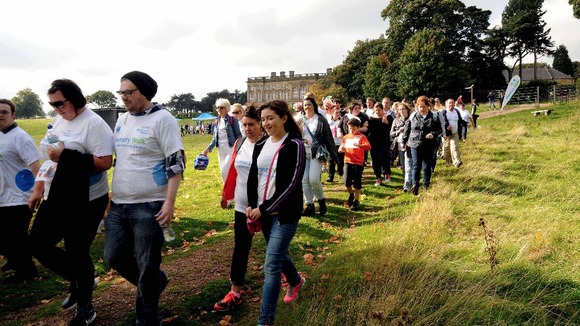 More than 350 people affected by Alzheimer's disease have taken part in a walk near Barnsley to raise money and awareness of the illness.
Children's TV star Richard McCourt, better know as Dick from 'Dick and Dom' joined families for the "Alzheimer's Society Memory Walk".
The presenter cut a ribbon to begin the event with Barnsley Mayor Coun Ken Richardson at Wentworth Castle Gardens.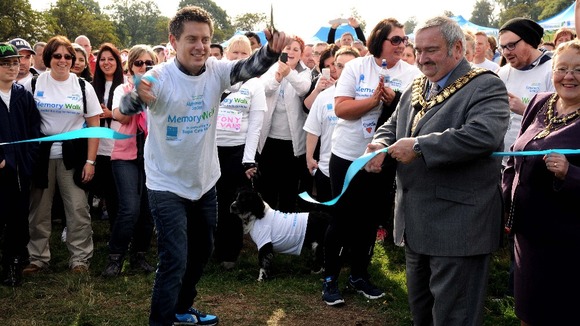 It was fantastic so many supported such a great event, and it touched the heartstrings to see people wearing signs and pictures showing who they walked for.

We lost my mum Helen to dementia three years ago this week – she was only 64. Our family knows as much as anyone what it's like to look after someone with dementia.

We need to make sure people are aware of the disease – many still don't understand. It'd important to know how to help if you meet someone with dementia and not shy away.
– Richard McCourt

Supporters included Graham and Lesley Wilmot, whose son Gareth, 37, is now in care as a result of dementia. In an emotional and tearful moment he joined his family at the walk.

20 family members and friends linked up together for the event with Lesley leading the way on tackling the 10km route, although there was also a 2km option.