Musician Rupert becomes Alzheimer champion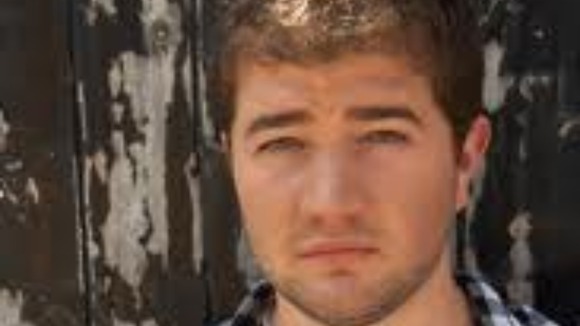 Singer-songwriter Rupert Stroud from West Yorkshire has been made a champion of Alzheimer's Research UK.
Rupert, from Ilkley, was given the title in recognition of his exceptional support for the charity following the loss of his much-loved grandma Eileen to Alzheimer's disease in 2009, aged 87.
Alzheimer's Research UK now has 23 such champions, supporters who have gone above and beyond to help the charity in its mission to defeat dementia.
Rupert, 26, has raised more than #5,000 during the past 18 months to help fund research into Alzheimer's disease and other forms of dementia.
He released a single entitled Always with all profits donated to the charity, and hosted a fundraising music concert at Ilkley Playhouse.
In addition to raising funds, Rupert has spoken out about his grandma, who he called Gangan, to the media and at events, to help raise awareness of Alzheimer's Research UK's pioneering research and improve understanding of dementia.
Rupert, who studied at Leeds Metropolitan University, has written an article for the charity, about his motivation to support its work.
When Gangan was diagnosed with Alzheimer's back in 2003, I was a rather naive teenager and didn't really know much at all about the illness.

" I assumed, as many did back then, that it was a sign of getting old. It took a long time to get a diagnosis and day-by-day, month-by-month this devastating disease gradually stole her memories and lovely character.

"Gangan was a sweet soul - we were always very close. When she passed away I dealt with the pain and sadness in my usual way by writing a song or poem - that's when I wrote my charity single Always.

"It's one of the most heartfelt songs I've ever written and a lasting tribute to Gangan.

"I'm delighted that the single is raising money and awareness for Alzheimer's Research UK's pioneer research to find new treatments and a cure.

"I'm proud to be doing something positive to help in the fight against dementia and I'm honoured to be made a champion of Alzheimer's Research UK.

"I would like to encourage younger generations who have a grandparent, aunt, uncle or even a parent with dementia, to do what they can to raise awareness. It's our generations who will reap the benefits of today's pioneering research."
– Rupert Stroud

Rupert's music is a mix of indie, rock and pop. His songs are produced by Will Jackson at Soundworks Studios in Leeds.

His latest single Never Back Down has been played on Dermot O'Leary's show on BBC Radio 2 as well as BBC Radio Leeds, BBC Radio London and XFM.

He is currently writing and recording tracks for his third album, due for release in spring 2014.
We are delighted to make Rupert a champion of Alzheimer's Research UK - he has shown such enthusiasm in his support for the charity and truly deserves this honour.

"Rupert is always willing to help us make the case for dementia research, and this is our way of showing our appreciation for his hard work and dedication."
– Rebecca Wood, Alzheimer's Research UK chief executive