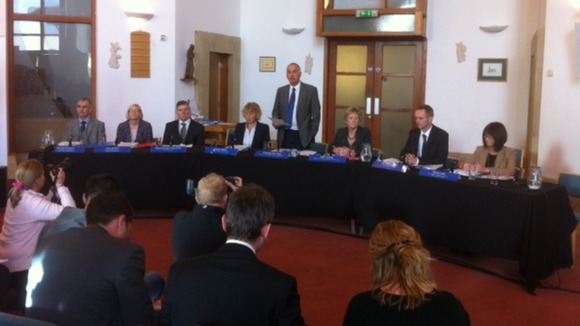 A Government minister has said he has "deep concerns" over a serious case review into the death of a 4-year-old boy who was starved to death by his mother in Bradford, saying it does not fully explain the actions taken by children's care services. Children's minister Edward Timpson was responding to the report into the case of Hamzah Khan.
"The SCR is very clear that Hamzah's death could not have been predicted but finds that systems, many of them national systems, let Hamzah down both before and following his death."
– Professor Nick Frost Chairman
"I have deep concerns over the Hamzah Khan serious case review. In particular, I am concerned that it fails to explain sufficiently clearly the actions taken, or not taken by children's social care when problems in the Khan family were brought to their attention on a number of occasions."
– Children's Minister Edward Timpson in a letter to Professor Frost