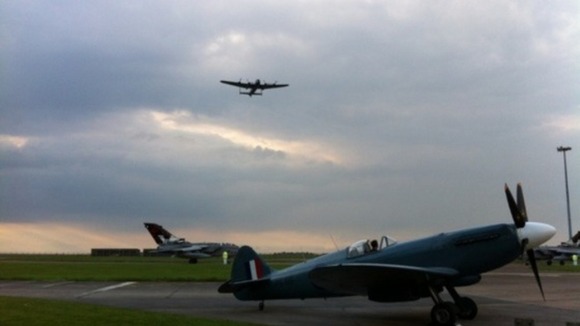 The iconic RAF squadron - made famous by the Dambusters raids - has returned to the UK following it's final mission before being disbanded.
617 Squadron - which was manned by airmen from Lincolnshire for the heroic bouncing bomb missions during World War Two - has just completed it's final mission as a Tornado unit.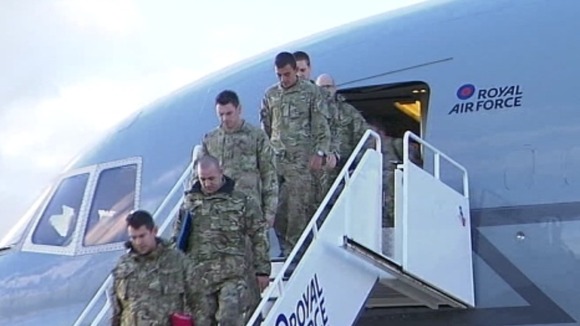 Created during the Second World War, 617 Squadron carried out the "bouncing bomb" raid to destroy dams in Nazi Germany.
The unit is being disbanded on April 1 as part of the planned draw down of the Tornado GR4 force, but it will reform in 2016, taking delivery of the "highly advanced" Lightning II.
The squadron left for Afghanistan in October on its final deployment to provide aerial reconnaissance for Afghan-led ground forces.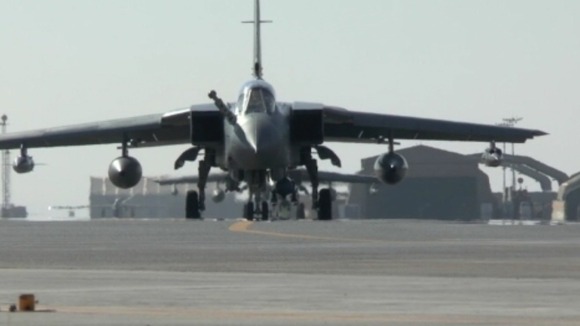 It is arguably the most famous squadron in the RAF, created in 1943 to carry out attacks with a level of accuracy then unprecedented.
The aircraft they flew carried drum-shaped bombs that bounced over water and exploded at the base of dam walls.
It gained its epithet after its first raid, for which it was initially formed, to destroy dams in the Ruhr valley in Nazi Germany.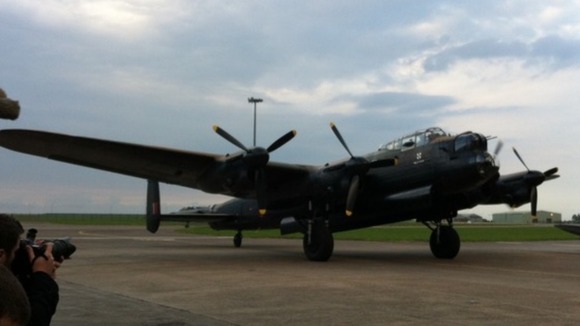 I've been very proud to be the commanding officer with these guys and this squadron," he said.

For the majority of the deployment we just got on with business, but with the final flight approaching everyone was aware it was a special moment.

Returning home from tour is always a special day but today is even more so.

Lossiemouth, 617 and the Tornados are all special to us so it is an emotional time
– Wing Commander David Arthurton

More than 100 airmen - met their families at RAF Lossiemouth - after returning from Afghanistan. Among them was Wing Commander David Arthurton from Harrogate:

Today, RAF pilots fly at least 250ft above ground, but the original Dambusters flew at only 60ft, often at night.

The squadron has twice been disbanded and reformed as it has moved from operating the Lancaster to the Vulcan to the Tornado, in a process that is usual for all RAF squadrons.
The Dambusters have a special place in most people's hearts in the country, I think, from their heroic beginnings, to what they've achieved just now.
– Squadron Leader Mark Chappell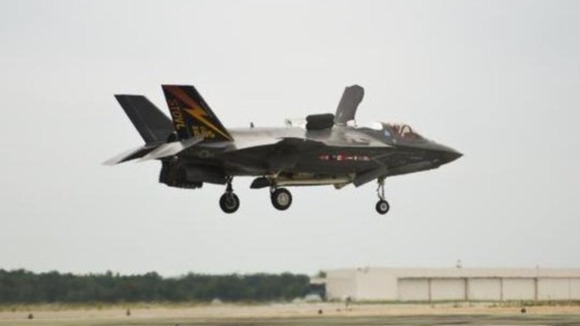 When it reforms in 2016, it will be stationed at RAF Marham in Norfolk and have both RAF and Royal Navy personnel.
There are about 175 personnel in 617, who will transfer to other Tornado squadrons, retrain on the Typhoon aircraft, or move to another part of the organisation.
The disbandment opens the way for the move of Typhoon squadrons from Leuchars in Fife to Lossiemouth, with about 350 service personnel moving to the Moray station later this year.
Squadron Leader Mark Chappell says that despite being broken up, the group will always have a special place in the country's hearts:
Lightning IIs will be operated from the Royal Navy's two new Queen Elizabeth aircraft carriers, the first of which is nearing completion at Rosyth, in Fife.
A group of airmen from the Dambusters squadron prepared for their final deployment by completing a 700-mile charity run in a week.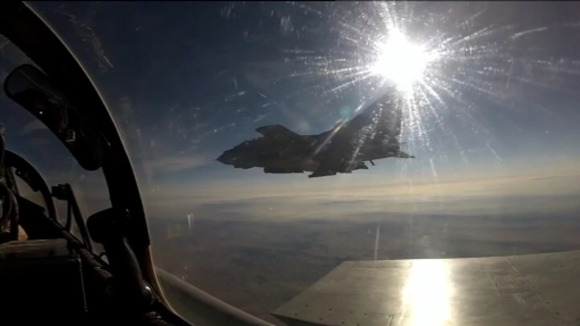 They raised thousands of pounds for Leonard Cheshire Disability, a charity founded by Group Captain Leonard Cheshire who commanded the squadron during the Second World War.
The 70th anniversary of the Dambusters raid was marked in May last year with a service at Lincoln Cathedral and a series of flypasts by Lancaster bombers.
Click below to see Michael Billington's report: