They say a postman always knocks twice - but not in Lincoln.
A homeowner on Michaelgate - notorious for its steep gradient - went outside after lunch to discover this.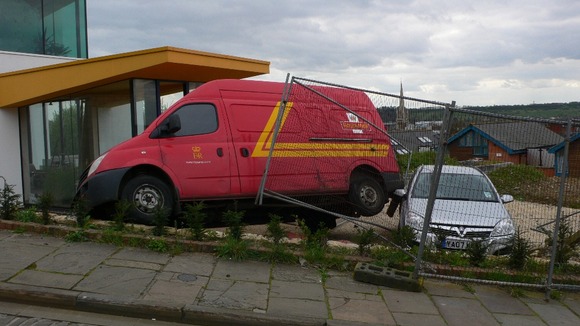 The postman wasn't in the van and his handbrake failed.
David Lewis, who helped build this house himself, says his concern wasn't just for the building:
Royal Mail say they have started an internal investigation: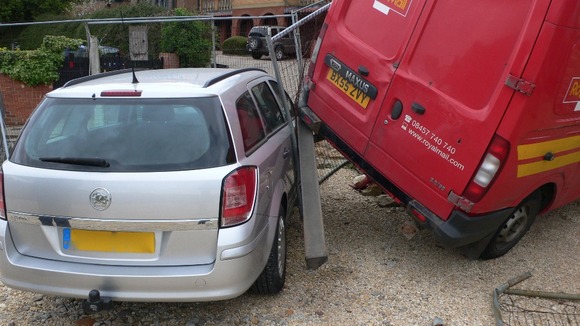 We are carrying out an urgent internal investigation into the circumstances and we are thankful that no one was injured as a result of this accident.
– Royal Mail spokesperson