A rescue charity in South Yorkshire has been caring for animals since 2002, but they say Colin is one of the worse cases they have seen.
Rain Rescue were alerted when a Staffordshire Terrier was found in a South Yorkshire Canal.
They soon realised that boiling water had been poured on its back before he was thrown into the water, causing horrific burns.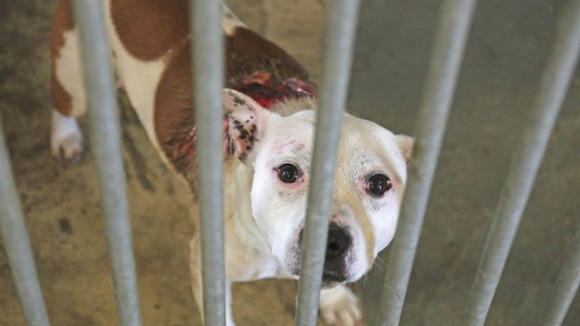 After weeks of care, Colin is now on the mend and the team at Rain Rescue are hoping he can make a full recovery from his injuries.
They say his wounds must be cleaned daily and dressing replaced but the gutsy pup has been a joy to be around, despite the pain he must be in.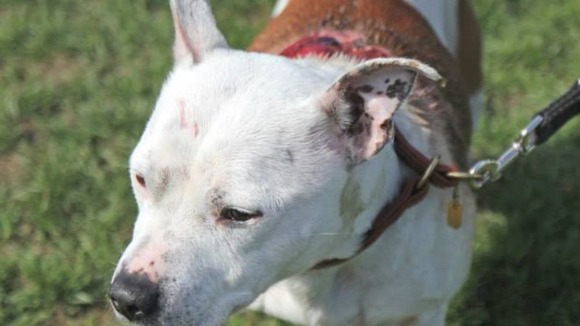 Not once has he even grumbled at us for having to put him through so much discomfort. Colin is a sweet natured Staffordshire Bull Terrier, who despite his ordeal is proving people who don't like his breed wrong."
– Lauren Sanderson, Rain Rescue

Lauren's colleague Jacquie Neilson says Colin must have suffered considerably: