Thousands take part in multi-colour charity event
As many as 2,000 adults and children were showered from top to toe in vibrant shades of paint to show their support for Bluebell Wood Children's Hospice.****
Walkers, joggers and runners got messy and had great fun at the region's first Colour Dash run, which was staged at Rother Valley Country Park, in Sheffield, on Saturday.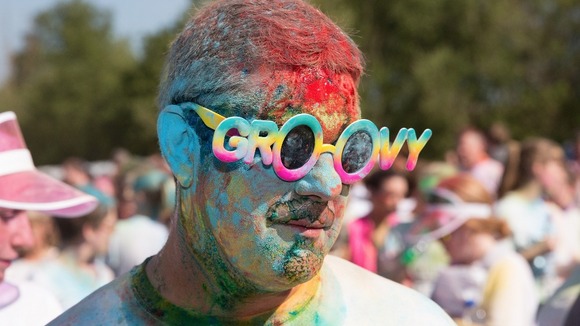 Colour Dash runs are hugely popular in America, but this was the first event of its kind in South Yorkshire, and saw participants covered in a different colour of paint at each kilometre of the 5k course. Each person ended the event with pink, green, yellow, red and blue paint on their faces and clothes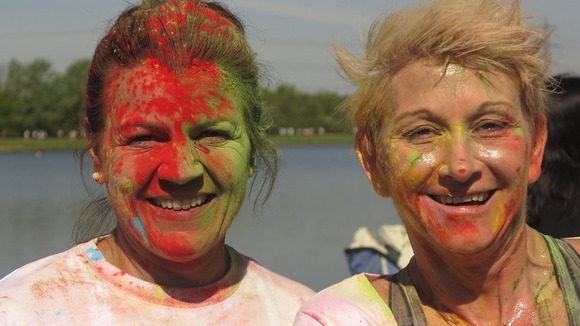 Thank you to everyone for creating a fantastic atmosphere and for making this such a colourful and fun event. We're very grateful for all the support we've received, it's been amazing.It was an inspiring event and truly wonderful to see so many people getting messy and having a good time while raising sponsorship for Bluebell Wood"
– Helen Mower, head of fundraising at Bluebell Wood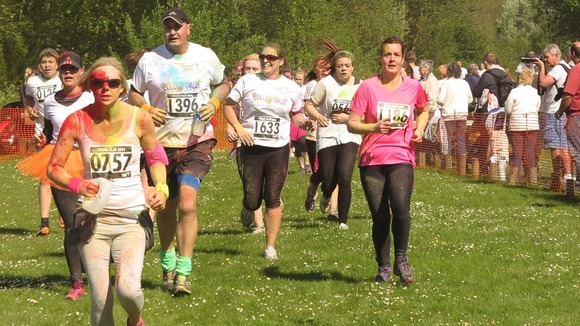 The fun filled day attracted groups of families and friends who relished the chance to get covered in paint, and also had the chance to dress up in eye-catching event merchandise, including tutus and sun visors.
Live bands, entertainment as well as food and drink all helped to create a wonderful atmosphere.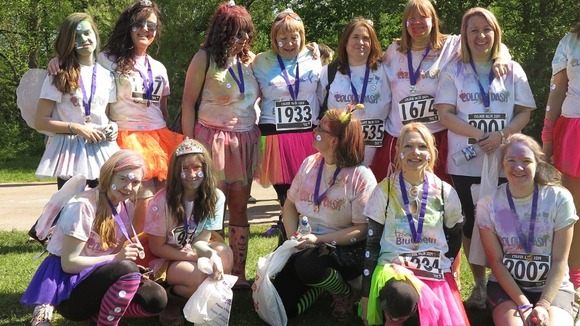 Some of those taking part were families who use the hospice.
Denise Singheyely, whose son Theo, aged seven, regularly visits the hospice, said: "It's been a brilliant day and such a good laugh. Theo loves going to Bluebell Wood. It's a home from home for us."
To say a special 'thank you' a team of family members called Harrison's Heroes were inspired to take part in Colour Dash.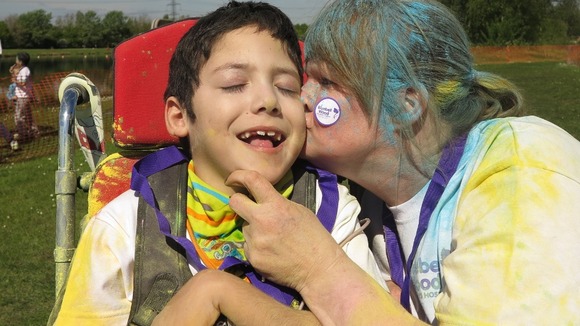 The number one shirt in the race was worn by Sally Baker whose grandson Harrison has made a miraculous recovery at Bluebell Wood. Unable to attend, One Direction's Louis Tomlinson, asked her to wear his number when he heard about her grandson.
Harrison was diagnosed with meningitis aged three weeks but began breathing on his own when his ventilator was turned off.
Now aged 16 months he is continuing to develop normally except for deafness in one ear and mild cerebral palsy.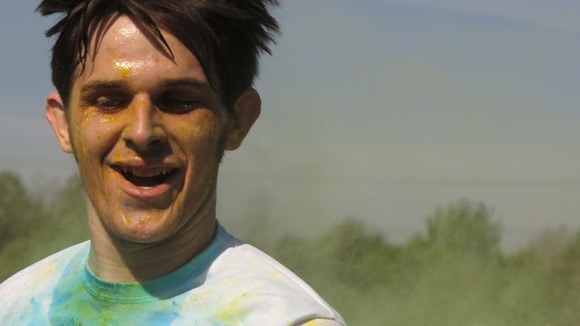 It is hard to put into words what the family went through when Harrison was a tiny baby. It was the toughest time and I'm not sure what we would have done without the help and support from Bluebell Wood. I am so proud to have taken part in Colour Dash and was very honoured to have worn the number one! It was so much fun, with a great atmosphere and I hope it will raise loads of money for this great charity."
– Sally Baker