Massimo Cellino's takeover of Leeds United has been anything but plain sailing and he says he is having trouble kick-starting his time at the club.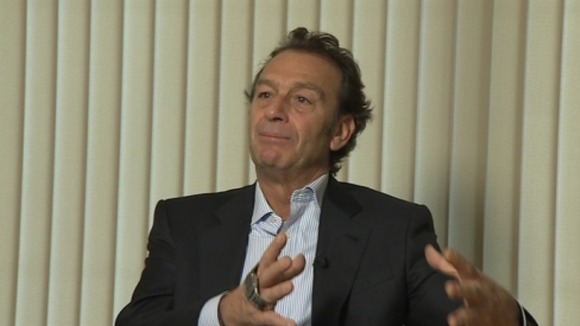 In his very first television interview, the charismatic business man claimed the Elland Road club was like an aeroplane with a load so heavy it could not take off - despite his best efforts to push it off the runway.
After the collapse of the Sports Capital consortium's attempt to buy out GFH Capital, the Cagliari owner swooped in with a late bid. The club's financial position was precarious but by the end of January Cellino had all but secured control.
Within hours he had sacked Brian McDermott, throwing the club into turmoil on transfer deadline day. Although McDermott was reinstated days later and led the Whites to safety in the Championship, Cellino says the club "is not managed by anyone" and that he will have to speak to McDermott about his position:
We contacted Brian McDermott regarding Cellino's comments but have not yet heard back from the Leeds United boss.
Cellino's takeover was formally completed in April but by then the team had slipped away from the play-off positions and were destined to another year in English football's second tier.
Next season will be Cellino's first at the helm and United's eleventh outside the Premier League after bankruptcy and relegation in 2004.
He says there is no good news for fans regarding transfers and preparation for a promotion push. The Italian even admitted that a lack of positive news has made him shy away from the media.
Five players are out of contract at the end of this season but Cellino says he is looking to players already at the club to step up next term:
For example, I saw at the end of the season, (Matt) Smith when I saw him during the season he was a little bit heavy. But I saw him in the last game, he had changed a lot, he is growing a lot.

I saw (Luke) Murphy, he is a player that I think if he was played in the right position he would be a very important player.

We have eight or nine players at least who are very interesting. We have got nice players, better players than they look. We can do something very important this year.
– Massimo Cellino

Cellino questioned the presence of staff at the club's training facilities while players were on holiday saying "if we have to pay the people we have to use the people in the right way".

However, he was quick to praise the club's fans and some players who he believes are committed, regardless of wages:
The fans have passion, they are worse than me. And that is something positive. There is a lot of expectation and we have something good. We have players who love to fight for Leeds. They choose to stay here, they want to stay here. They have the passion to stay here, it is not just a matter of money.
– Massimo Cellino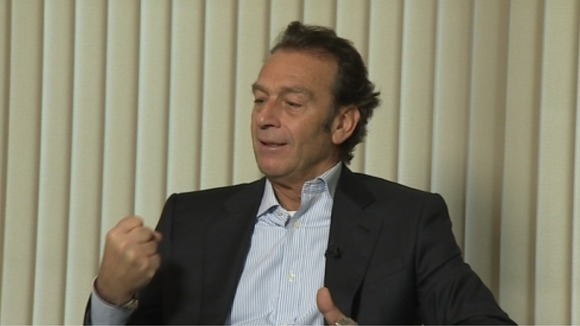 The Cagliari owner, who sacked his 36th manager in 22 years at the Serie A club, demands to be allowed to govern the club. He suggested that there are people within the club "pushing on the brakes" and stalling progress without whom Leeds United could thrive:
I want to be the captain, the pilot. I want to be responsible for this plane. After that they can tell me if I am good or if I am not. But I will not take the plane with someone who when I push, they push the brake.
– Massimo Cellino

The Italian rejected the notion that he would influence the movement of players coming in or out of the club, beyond whether wages and fees could be afforded. "I am not a coach," he said.

He is confident that under his leadership there will be an improvement on the field next season. He may have stopped short of repeating his target of promotion within two years, but kept up the analogy of an aeroplane struggling with excess weight:
If we take a lot of weight out of this plane, I won't take this club to the Premier League, it will go by itself. It has got the potential that if you take a lot of weight out of this club. We need to take the weight, take the garbage from our plane, from Leeds.
– Massimo Cellino