West Yorkshire is the animal cruelty capital of England and Wales, according to official RSPCA figures.
The charity has released its annual figures for 2013 and revealed that 126 people were convicted for animal welfare offences in West Yorkshire, significantly higher than any other region.
The East Riding of Yorkshire was fifth in a list of the worst counties for animal cruelty prosecutions, with 74, while North Yorkshire was seventh, with 64.
Nationally the number of people convicted decreased 11.7% from 1,552 to 1,371 but across the RSPCA's North of England region the number was up 6.6% at 566 in 2013 compared to 531 in 2012.
In one example, in West Yorkshire, a male Staffordshire bull terrier was starved to death in a dog crate and buried nearby. The dog, called Lenny, was just one year-old.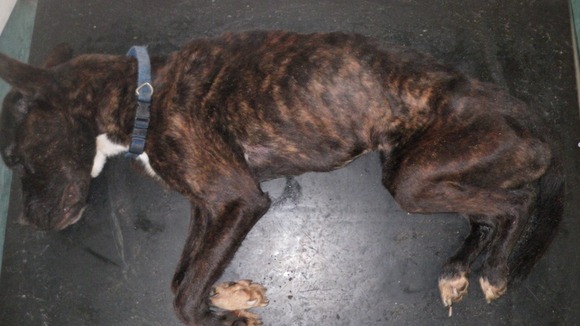 A man and woman from Halifax were jailed for 18 weeks and banned from keeping animals for life after pleading guilty to three offences under the Animal Welfare Act 2006.
This was a very harrowing case to deal with and I think the memory of it will stay with me forever. I dug this dog's emaciated body up. He weighed just 10kg, half his ideal weight and his feet were stained yellow from urine. The owners had dog food in the house, but they hadn't fed him. They told me he hadn't been out of the cage he was living in for four weeks before he died. They had cats, bearded dragons and tropical fish which were all being fed.
– RSPCA inspector Charlotte Booker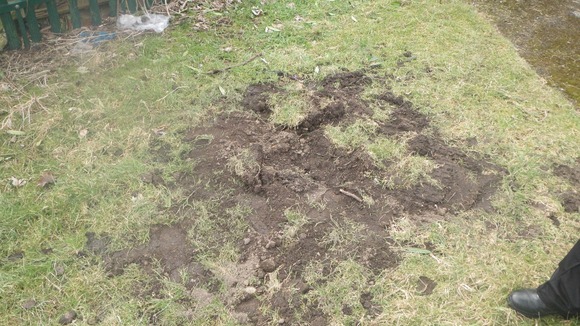 The two cats were signed over to the RSPCA for rehoming and the bearded dragons and tropical fish were found new homes by the couple. Magistrates heard that Lenny had been living in a cage in a bedroom at the couple's home and that they had stopped feeding him because when they tried to put food in the cage he would bite them. They hadn't sought help with him because they had no credit on their phones.