Minnie too big for the mop bucket
A Conisborough toddler had to be rescued by firefighters after getting stuck in a bucket her mother had been using to mop the kitchen floor.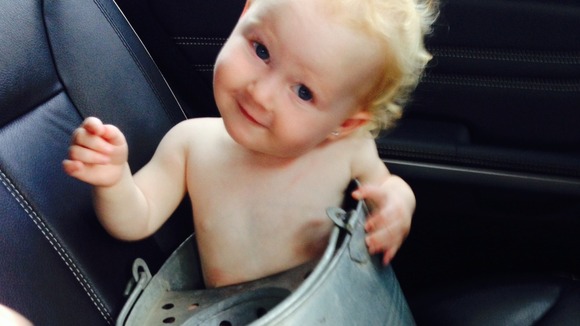 The 16-month-old was oblivious to the fuss and seemed to thoroughly enjoy her trip to hospital, but her family were less impressed.
Gemma Snodgrass, 29, of Conisborough, South Yorkshire told how she turned her back for moments and returned to find minute Minnie stuck firm in the metal bucket.
She must have climbed in, sat down and got wedged I had just mopped the kitchen floor and emptied the bucket. I went upstairs and I heard Minnie's four-year-old brother Matthew shout 'Mum, Minnie's stuck'. I picked up the bucket and panicked when I couldn't get her out.
– Gemma, Minnie's mother

Gemma's mum Rose Cope, 54, came to the rescue and drove them to Montagu Hospital in Mexborough where firefighters were called to cut her out. The ordeal has not put the tot off though, as she continues to find her way into tight corners.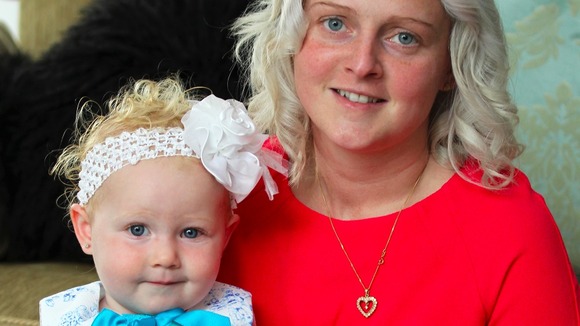 Minnie looked quite content as she sat waving her arms and dancing in the bucket. When they arrived, staff rang the fire service. They told me to take her through to the back because we didn't want everybody laughing at us. They used bolt cutters and it took four firemen because they had to make sure they didn't cut her. She loves climbing, she climbs into anything she can get in.
– Gemma Snodgrass

Minnie was unhurt by her antics and the South Yorkshire Fire Service said it was one of thousands of special incidents they attend every year.

A spokesman for the service said: "If we weren't here to rescue toddlers from mop buckets, who would?"