York Maze is playing host to the UK's biggest pumpkin competition today. The North of England stage of the International Giant Pumpkin Commonwealth challenge is being held. They're hoping to set a new UK record for the biggest pumpkin, with a £2000 prize on offer. They also have 10,000 pumpkins ready to carve as part of the Giant Pumpkin Festival.
The Tonight programme looks at government efforts to improve our general wellbeing, and offers tips on how we can all boost our happiness.
Read the full story ›
Advertisement
Simon Reevell MP's dog Cosmo has been named Westminster Dog of the Year.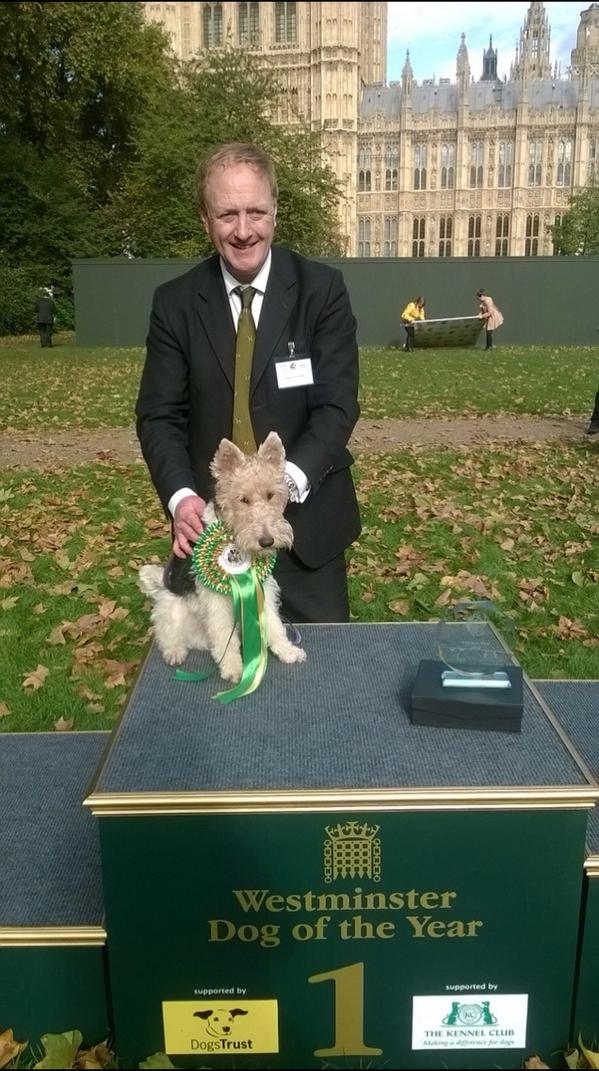 The annual competition aims to highlight dog welfare issues and is organised by the Dogs Trust and the Kennel Club. The Dewsbury MP's wire-haired fox terrier puppy Cosmo was the only Yorkshire contender for the coveted title.
The Chuckle Brothers are hoping their song with grime artist Tinchy Stryder will become a hit.
Read the full story ›
Study shows hens produce larger egg yields when serenaded with Mozart compared to Beyoncé
Read the full story ›
A tortoise from Brigg that was attacked by his owner's dog is coming out of his shell again after Ashcroft Vets resorted to some highly unusual treatment – they patched him up with a glass fibre body repair kit from a DIY shop.
Tommy the tortoise's shell was punctured in several places when Dominic Avison's Staffordshire Bull Terrier puppy, Buster, decided to chew it.
I got distracted by someone knocking on the door and when I came back, Buster had brought the tortoise in from the garden and was chewing his shell. I thought he'd be OK but a week later I noticed that one of the holes had got bigger and had become infected soI took him to the vets.
– Dominic Avison, Tommy's owner
I'd come across a similar case 10 years ago so I knew what treatment would be best. We got a glass fibre kit from Halfords with a two part resin and glass fibre matting. We anaesthetised the tortoise, attached the glass fibre to his shell and used a dental drill to shape it.

It was important that we didn't put the resin on too thick because it gets hot during the curing process and if we had used too much it would have burnt the tortoise. We kept him at the surgery for a few days to make sure that he was eating again and then he was OK to go home.

Quite appropriately, Tommy is now making a very, very slow recovery – after two or three years his shell will have regenerated and the resin will then wear off,so he will then look like any other tortoise. Meanwhile he's got his very own go faster stripe.
– Iain Etridge, Tommy's vet
Advertisement
Fifteen British WW1 soldiers have been reinterred at the Commonwealth War Graves Commission cemetery today, 100 years after their deaths.
Read the full story ›
650 children from Calderdale schools are heading for the Royal Albert Hall. They're going to tell a story about love overcoming hate but they needed somewhere to rehearse. Helen Steel reports
As part of their preparation for a show at the Royal Albert Hall Yorkshire schoolchildren have done a flash-mob performance in Halifax.
Read the full story ›
Load more updates