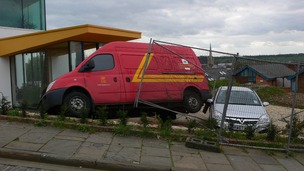 An investigation has begun after a Royal Mail van ended up crashing into a building in Lincoln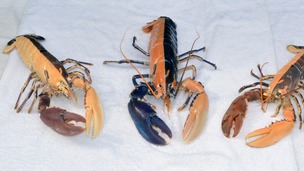 A rare two-tone lobster has shed its old skin to reveal a stunning new two-tone colour sheme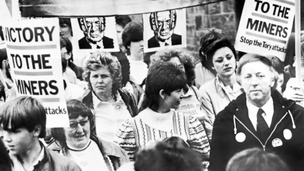 30 years since the miners' strikes, a new exhibition in Barnsley tells the story of the struggle of women from pit villages.
Live updates
A new horse has rocked up at Burnby Hall in Pocklington...but you might need more than a leg up to reach him.
Bigger Bertie is the size of a two-storey house, weighs two tonnes and took his creators over five hundred hours to craft him. Sarah Clark reports.
The world's largest hand-carved wooden rocking horse will be stabled at Burnby Hall Gardens in Pocklington.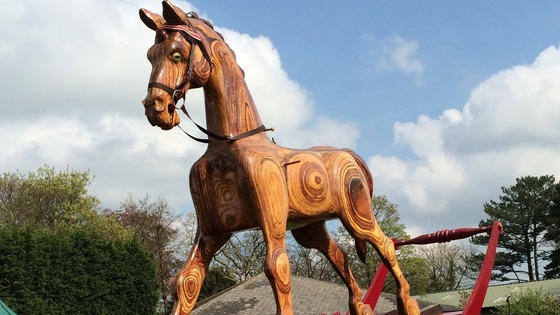 Bigger Bertie measures 28' 3" long x 14'6" high and 5'10" wide, and has attracted widespread media attention at both national and international levels.
he will now have a new home at the Gardens, giving their many thousands of annual visitors the opportunity to appreciate this fantastic rocking horse in beautiful surroundings.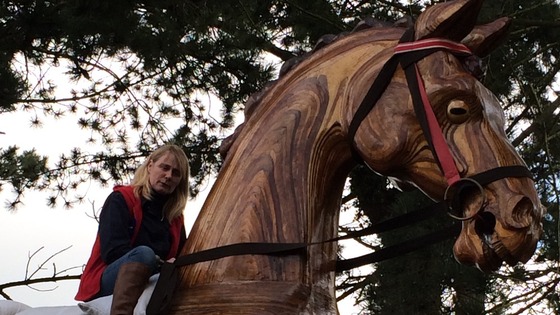 A local couple, Sean and Angela Smith of Seaton Ross purchased Bigger Bertie with the express wish that he would be used to benefit the local community.
Angela said: "Our family has enjoyed visiting the gardens at Burnby Hall and our children just love rocking horses so we thought they would make a special combination for all to enjoy."
Advertisement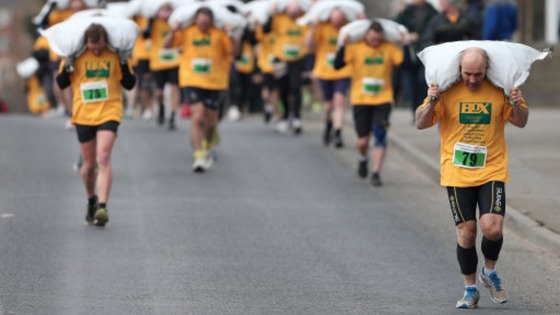 The 51st world coal carrying championships will be held in Wakefield today. Men will carry sacks of 50 kilograms and women 20 for a mile around the village.
It was a far cry from the racing at Aintree, but Yorkshire held it's own great steeplechase today with a 'Lamb National' in York. The race at Castle Howard was all part of the Easter Celebrations at the estate.
Hundreds of spectators turned out to cheer on Woolly Jumper, Red Ram and Mint Sauce along a course of brightly coloured jumps.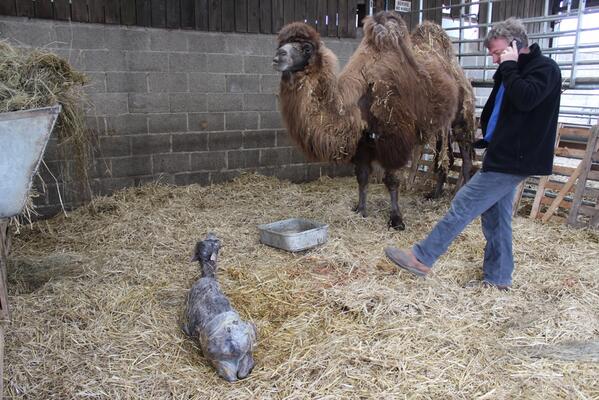 We are DELIGHTED to announce the birth of a BABY CAMEL here at Mainsgill this morning!! http://t.co/GWyQUO7p6z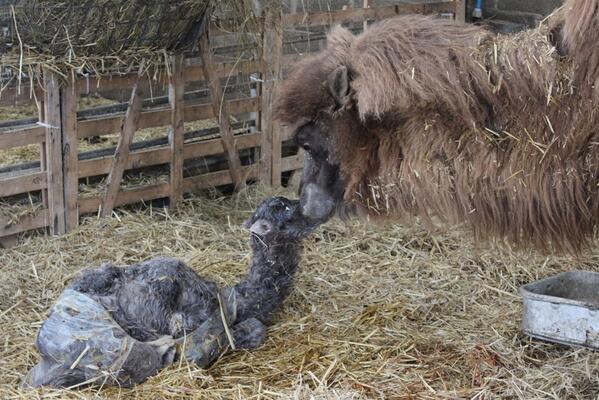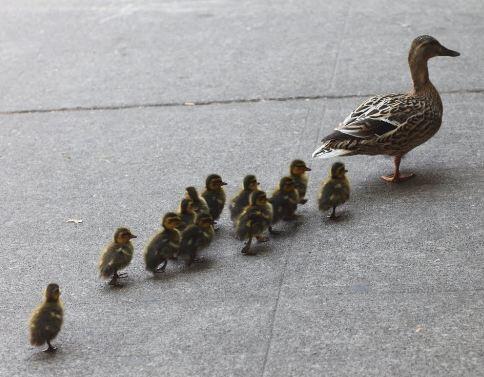 Advertisement
National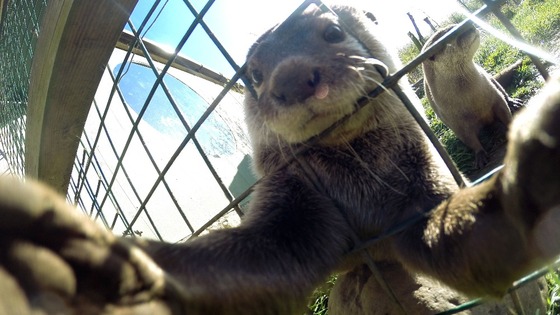 An inquisitive otter became the latest 21st-century being to take a selfie when it snapped itself with a professional photographer's camera.
Musa, a resident of the Washington Wetland Centre in Tyne and Wear, used a GoPro camera belonging to a Press Association photographer that it found lying on the ground.
Owen Humphreys, 41, said: "I had just put the camera down and the otter came up to the bars and snatched it in both paws. The craze for selfies has gone mad."
Musa's selfie is being hailed as an important breakthrough in ph-otter-graphy.
A group of musicians from Huddersfield have set a new record - as the fastest marching band in the world.
They were given a civic reception at Huddersfield Town Hall tonight. Chris Kiddey reports.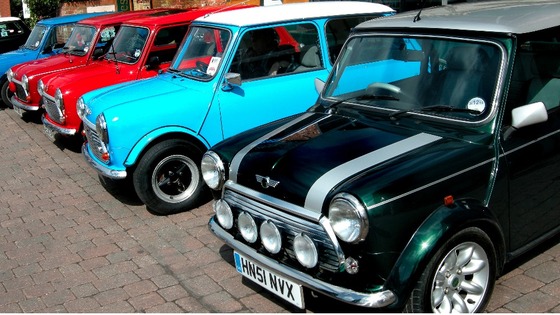 200 Minis have arrived in Lincoln city centre for the seventh Lincoln BIG Mini Day. Minis through the ages are on display from the early 1950s classics to the BMW versions of the modern day.
Teachers at Castleford Academy have come up with an unusual way to encourage their pupils to revise. Their performance of 'Revision Style' offers tips on the best ways to prepare for exams, all to the tune of hit 'Gangnam Style.' The video has got over 19,000 views in just 5 days.
Load more updates