Almost 200 bell ringers will descend on East Yorkshire this weekend for the 118th annual Council of Church Bell Ringers meeting.
Representatives from as far as Australia, New Zealand and North America will meet to ring every church bell in the county.
'Ringers' will arrive in the city on Friday evening after stopping off along the A63 corridor to ring bells at several churches on the way. Between committee meetings and social events across the city, delegates will embark on a ringing tour of the area, taking the opportunity to cross off - or "tower grab" - as many East Yorkshire churches as possible from their list of Church Bells of Britain.
Thousands of Harley Davidson bikers are attending a four-day Super Rally at the Lincolnshire Showground.
It is the first time the event has been held in the UK for 26 years, and some riders have travelled from as far afield as North America to attend:
Advertisement
Emmerdale are celebrating a double success after picking up two awards at the British Soap Awards.
Verity Rushworth picked up the Scene of the Year award for Donna Windsor's goodbye to her on-screen daughter, Amelia Flanagan, who plays April Windsor.
It was a successful evening for Amelia too, who won Best Young Performance for her role as April:
Some of Yorkshire's most inspirational women came together this afternoon for this years Women of Achievement Awards held at the Royal Armouries in Leeds.
700 people attended the Sue Ryder charity event which saw 66 women nominated for their courage and outstanding achievements:
A newborn twin foal vets thought would never survive is being nursed back to health by a family in East Yorkshire - in their home.
Read the full story ›
Six ducklings had a lucky escape this week after a walker spotted them in a drain in Keighley.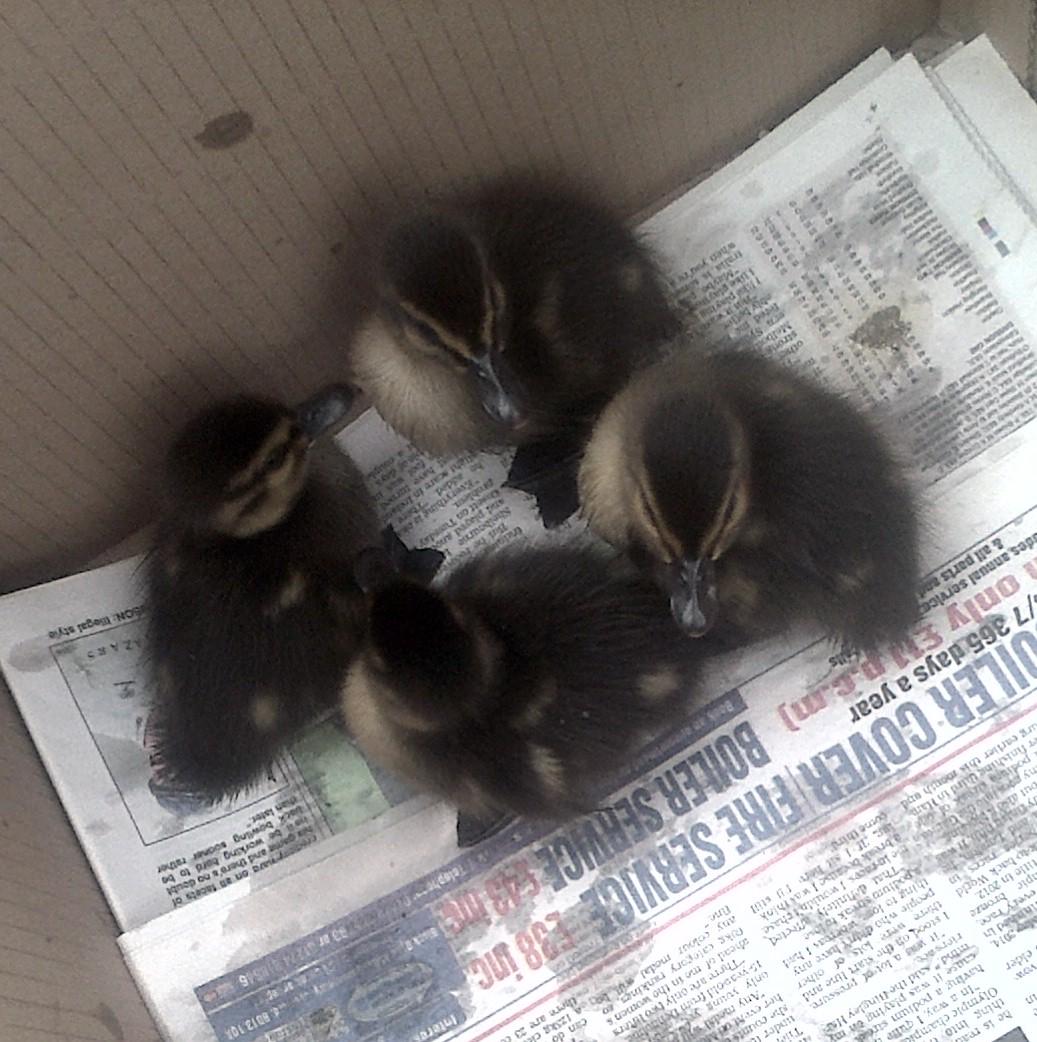 Unable to find the mother, the walker called the RSPCA who enlisted the help of West Yorkshire Fire Service. They removed the grate and the ducks were rescued.
Advertisement
Lost in translation: Nick Clegg describes the struggle of keeping up in the European Parliament as an MEP in 1999
Read the full story ›
They say an artist has to suffer for his work. Leeds-born artist Marcus Levine has had more than a share of injuries as he creates portraits of the rich and famous, works of art which have been snapped up across the globe.
It's because Marcus, who trained at the former Jacob Kramer Art College in with fellow local Damian Hirst, creates his works using a simple hammer and nails.
Today he is presenting hard as nails ex-Leeds United player turned actor Vinnie Jones with a self-portrait made with a stack of nails.
Marcus, who attended school at Fulneck in Pudsey, created the work at his studio in Bingley. The 80cm x 60cm portrait took two weeks to make.
Spring comes to the today as one of Britain's best gardening events, the Harrogate Flower Show opened its doors.
And this year the floral extravaganza features a special tribute to the wartime gardeners for the 70th anniversary of VE day in the form of a 1940s style allotment.
We sent our Gaynor Barnes along.
Spring comes to Harrogate today as the Flower Show opens its doors.
The floral extravaganza runs until Sunday and will feature a special tribute to the wartime gardeners for the 70th anniversary of VE day in the form of a 1940s style allotment.
Load more updates