Thousands of sci-fi fans have headed for South Yorkshire this weekend to meet stars of the big and little screens. Sheffield's Film and Comic Convention brought the fans out and for some it was a chance to show off their own handiwork. Martin Fisher went to meet them.
Corn-on-the-cob-consuming contestants have failed to break the sweetcorn eating world record despite their "valiant efforts" in the UK championships.
Scott Powell, 28, from Castleford, West Yorkshire, was crowned corn-eating champion after finishing 10 cobs in 12 minutes at the event at York Maze.
But he could not beat the world record of 46 ears of corn set by American Jammin' Joe LaRue in 2010.
"I'm delighted to win but after that I don't think I'll be eating corn-on-the-cob for a while.

"To be honest I prefer sweetcorn, I find corn on the cob gets stuck in your teeth. However I may well enter again next year."
– Scott Powell, corn-on-the-cob eating champ
"We saw some impressive corn action with a variety of techniques on display.

"However, despite some valiant efforts, it appears there was no danger of the world record being broken. American Jammin' Joe LaRue's record of 46 ears of corn set in 2010 still stands."
– Tom Pearcy, owner of York Maze
Advertisement
You've been sending us your suggestions for the ultimate crisp sandwich after the country's first 'Crisp Cafe' opened in West Yorkshire.
Read the full story ›
Jon Mitchell was challenged to a flat cap fling-off with Ashley Jackson at Wentbridge House Hotel yesterday, but who won?
Read the full story ›
The country's first cafe dedicated to the humble crisp sandwich has opened in West Yorkshire
Read the full story ›
Sam Brown, the 6-year-old from Otley with Morquio Syndrome, now has a bus named in his honour
Read the full story ›
Advertisement
Two birds of prey are being drafted in to help the penguins at the Deep, in Hull with a bird problem.
Flocks of pigeons have taken a liking to the penguins' outside balcony and are unsettling them, meaning they can no longer go outside.
Staff hope that Barry, a 5-year-old Peregrine Falcon, and Rik, an 18-month-old Harris Hawk will keep the nuisance birds away.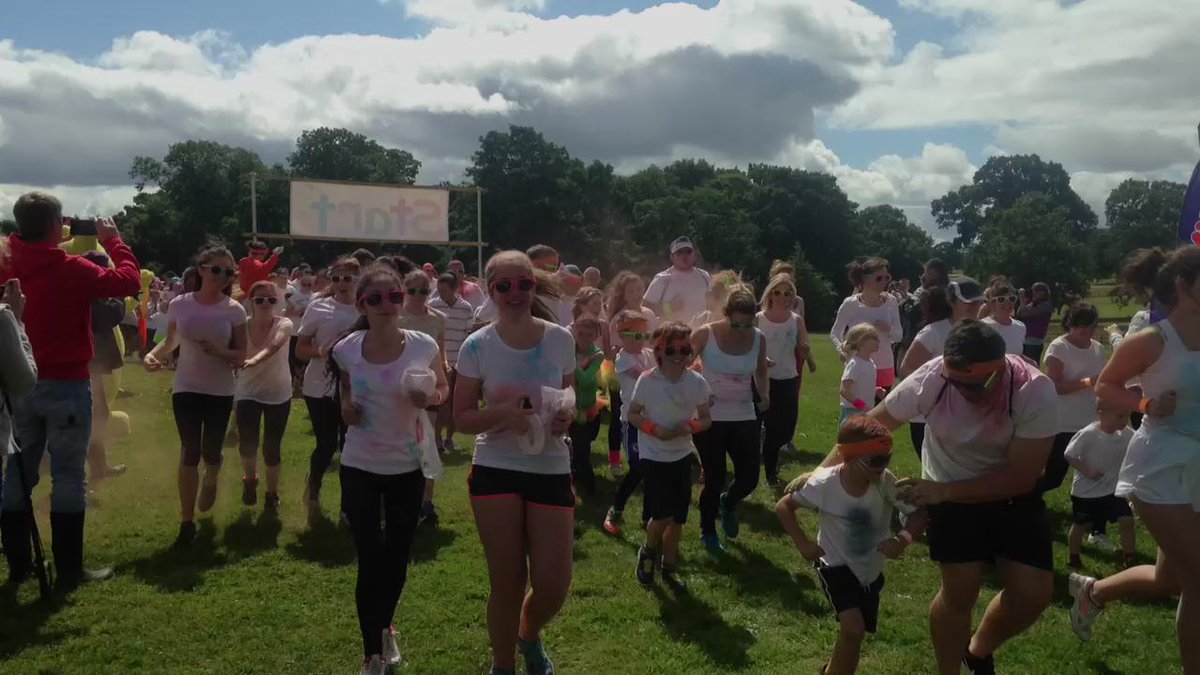 A Scarborough coffee shop owner is investigating whether famous Hull aviator Amy Johnson made a flying visit to Scarborough in the 1930s. Jack Siddons, co-owner of the Greensmith and Thackwray coffee shop, was given an old black and white photo by a descendent of the original owners of the shop, back when it was called 'Indian Colonial Outfitters'.
It shows a woman who appears to be wearing a flying helmet in the centre of crowds near Greensmith and Thackwray.
"Janet told us that she believes the woman is Amy Johnson, and judging by other pictures we've found online, it certainly looks like her.

But we can find no reference to her ever visiting Scarborough, although it looks as though she really drew the crowds! We'd love to know for certain if it is her and, if so, when and why she was here."
– Jack Siddons, Greensmith and Thackwray
Hull-born Amy Johnson (1903-1941) was a pioneering English aviator who set many long-distance records during the 1930s. Her death has been the subject of much speculation, but the most likely explanation is that she bailed out as her aircraft crashed into the Thames Estuary after, it's believed, running out of fuel. Her body was never recovered.
Former Yorkshire and England pace bowler Darren Gough is taking part in a 300 mile bike ride to raise more than £200,000 for charity.
Gough and his fellow cyclists are pedalling between all five 2005 Ashes venues to mark the 10th anniversary of England's famous 2-1 series win against Australia. The ride started yesterday at Old Trafford, and is taking in Trent Bridge, Edgbaston and Lord's, before finishing at the Oval on Wednesday.
The target is to raise £200,000 for charity. 50% of the money will go to the Lord's Taverners, the official charity for recreational cricket and the UK's leading youth cricket and disability sports charity. The rest of the money will go to local charities nominated by the individual cyclists.
When the team arrived at Edgbaston, Gough spoke to ITV about the cycle ride, and England's victory in the first Test of the current Ashes series at Cardiff.
Load more updates