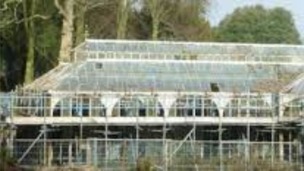 Finishing touches are being added to the £3.74m restoration project of Wentworth Castle's Victorian conservatory.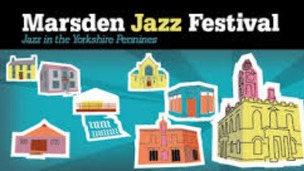 The Pennine village of Marsden in West Yorkshire is ready to welcome visitors to the 22nd annual Marsden Jazz Festival.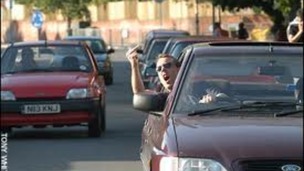 Sheffield has some of the politest drivers in the UK. The Steel City's motorists have come third in a survey of driver behaviour .
Live updates
Goose gets new beak
The owner of the goose who had a prosthetic beak fitted says he lived with "half a beak for seven years".
Frances Hall has taken care of Tilly since he was half an hour old and describes how he returned home one day missing some of his beak.
Goose gets new beak
The vet who fitted a goose with a prosthetic jaw says its original might have been damaged up to 7 years ago.
But, Andy MacGregor says Tilly the goose was taken to him three weeks ago by a regular client who said he hadn't been eating well.
With the help of other professionals, who offered their expertise for free, he was able to fit Tilly with a new beak and says the experience could help him treat more unusual animal injuries in the future.
Advertisement
Goose gets new beak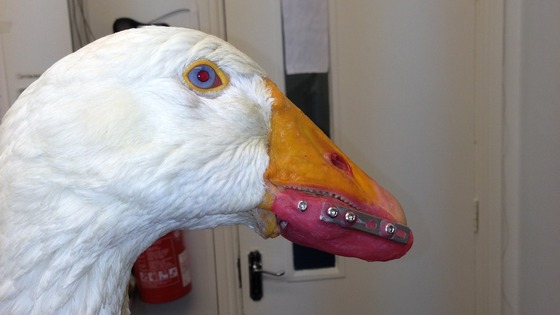 A goose in West Yorkshire has been fitted with a fake beak after he lost part of his in a dog bite. Tilly was struggling to eat and drunk when he was brought to vets.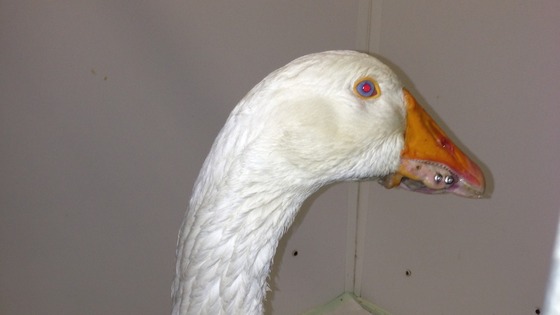 Dickie statue reinstated
Dickie Bird says he is "thrilled and delighted" to see his statue back in Barnsley.
It had been removed to have a higher plinth built to discourage people hanging things off his outstretched arm.
Sculptor Graham Ibbeson says the statue was designed to be on a raised platform, but he doubts the six foot height boost will discourage any light hearted pranks.
Dickie statue reinstated
A ' Higher Up Dickie' unveiling at midday today in Barnsley will feature songs and celebrations.
The Bar-Steward Sons of Val Doonigan will sing their tune ' Lift Dickie Up Where He Belongs'. Dickie is doing the honours himself.
The statue will be placed higher, as revellers used Dickie's outstretched umpire's finger to hang rude items.
Dickie statue reinstated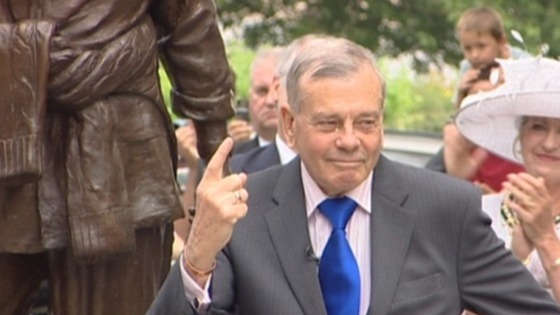 The statue of cricket legend Dickie Bird will be unveiled today in Barnsley - for a second time.
But this time, the sculpture will be elevated to stop people hanging rude items on his outstretched finger.
Mr Bird, who has been spotted removing the items himself, said he was not offended by this.
Advertisement
Car crash dog found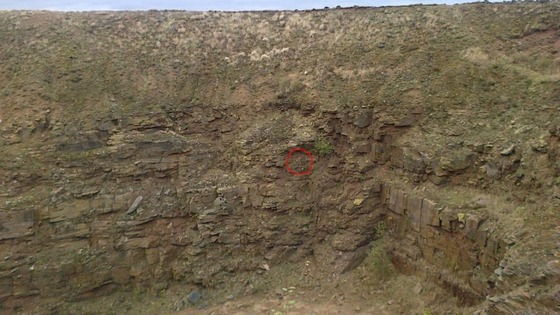 After Ruby the Cocker Spaniel fled the scene of a car crash in West Yorkshire, her owners thought they might never see her again.
But after an eagle-eyed dog walker spotted her 30ft up a quarry yesterday, West Yorkshire Fire and Rescue launched a rescue mission...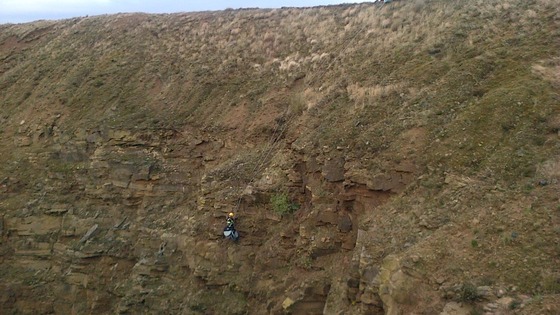 Half an hour later Ruby was reunited with a delighted Rebecca Hall and her partner Scott.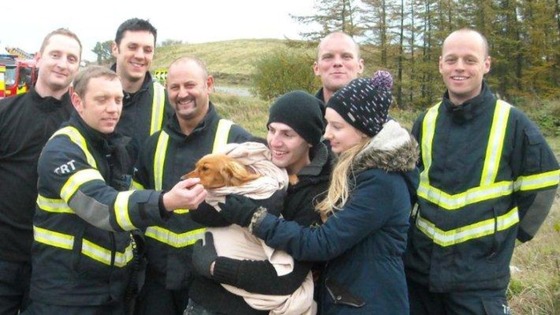 Car crash dog found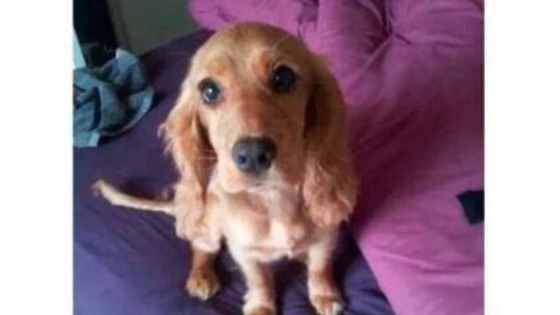 A couple are celebrating after their dog - who fled a car crash in West Yorkshire - was safely returned to them.
Ruby, a nine-month-old Cocker Spaniel, escaped through Rebecca Hall's smashed car door window after her Ford Fiesta flipped over in Denholme on Sunday.
But after a dog walker spotted Ruby 30 metres up the side of a quarry on a small ledge.
After a 25-minute rescue operation by fire crews, Ruby was finally reunited with her delighted owners yesterday.
Wales
One minute I could see him and the next thing I could hear someone shouting: 'There's a dog in the sea' – The next thing I realised it was mine.

Spice was in the water for nearly an hour. We were shouting him the whole time and had borrowed a pair of binoculars to watch the situation unfolding. A wave had swept him on to rocks at one point – we really didn't think he's be coming home.

Seeing Spice coming towards us with the lifeboat crew was such an emotional experience. I think we were both in shock but unbelievably grateful to the crew.
– Tom Crowe, Spice's owner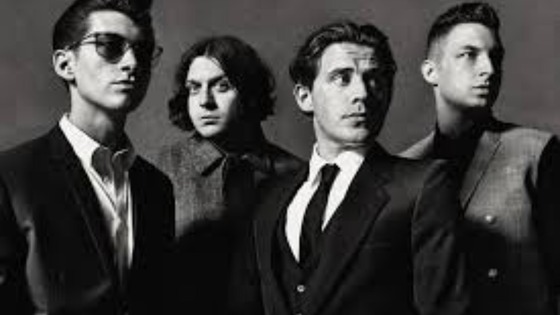 Sheffield's Arctic Monkeys have been nominated for this year's Mercury Prize for their lates album AM, which was released earlier this year.
The quartet famously created a buzz online before the release of their first hit I Bet That You Look Good On The Dancefloor in 2005.
This summer they previewed much of their new album - recorded in California - by headlining the Friday night of Glastonbury Festival.
They won the Mercury in 2006 with their debut album Whatever People Say I Am, That's What I'm Not.
The Mercury judges said: "AM is a bold new chapter in the Arctic Monkeys' story - sonically gripping, lyrically involving and brilliantly performed."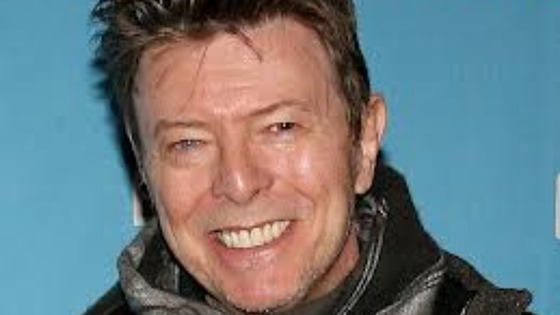 The other nominees for this year's prize include David Bowie, Foals , Disclosure, Jon Hopkins, Laura Marling, Rudimental, Laura Mvula, Savages and Villagers.
Load more updates