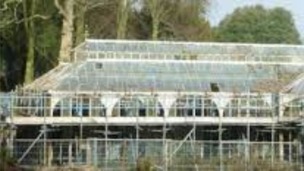 Finishing touches are being added to the £3.74m restoration project of Wentworth Castle's Victorian conservatory.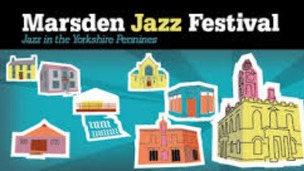 The Pennine village of Marsden in West Yorkshire is ready to welcome visitors to the 22nd annual Marsden Jazz Festival.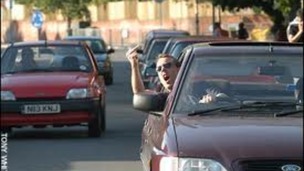 Sheffield has some of the politest drivers in the UK. The Steel City's motorists have come third in a survey of driver behaviour .
Live updates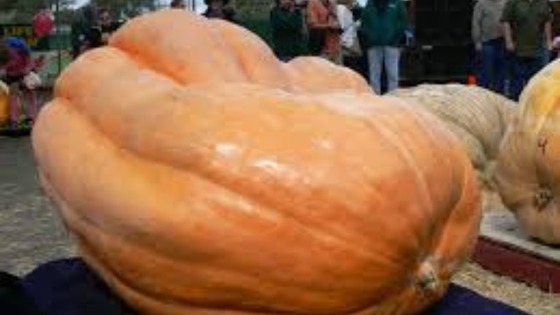 Growers of giant pumpkins from across the UK are expected in York today with the hope of claiming the UK's biggest cash prize in pumpkin growing.
The annual week long Halloween festival opens at York Maze with a competition to find the UK's biggest pumpkin.
"This is the second year we have offered the UK's biggest prize of £2000 for the UK's biggest pumpkin," said Tom Pearcy from York Maze.
"Last year the Paton Brothers came close to breaking their own UK record set in 2010 at 1,504lb (682kg). Their 2012 pumpkin weighed in at 1,160lb (526kg). It was the biggest in the UK that year but it wasn't enough to set a new UK record."
Anyone who sets a new UK pumpkin record at the York Maze Halloween event will win £2000. If the record isn't broken the heaviest pumpkin on display at York Maze will win £500, with £50 for the second and third places.
Musharaf captivates nation
Morley out Outwood MP, Ed Balls, has come out in support of 'Educating Yorkshire' pupil Musharaf Asghar, who overcame his stammer thanks to the help of his English teacher, Mr Burton.
Balls, who has a stammer himself, says a people with a stammer need confidence and a support network.
Advertisement
Musharaf captivates nation
Shadow Chancellor, Ed Balls, hopes that children around the country who suffer from stammers will look at 'Educating Yorkshire's' Musharaf as a role model for overcoming their own problems.
Musharaf captivates nation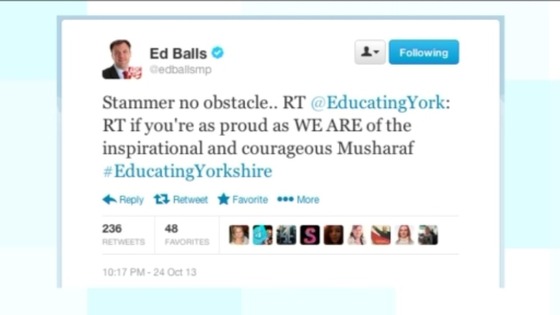 Shadow Chancellor, Ed Balls, has tweeted his support for a pupil who took steps to overcome his stammer on 'Educating Yorkshire'.
Musharaf Asghar pulled on heartstrings around the nation by making a speech to his classmates at the end of their time at Thornhill Academy, Dewsbury.
When he joined the school, his stammer was so bad he could not talk.
Ed Balls, MP for Morley and Outwood, who has a stammer himself, took to the social networking site to declare his pride in Musharaf's performance.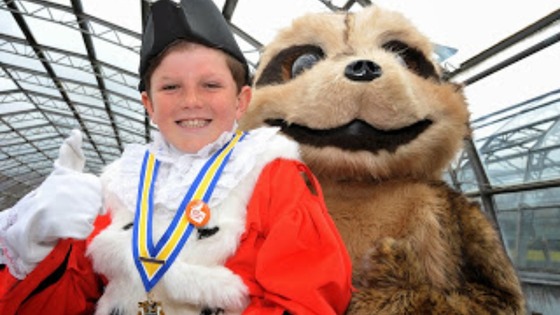 Ten Leeds school children who are taking their first steps into politics are now campaigning hard to win votes to become the new Leeds Children's Mayor. Voting is now under way in this year's competition, which saw the most entrants ever, with 28 primary schools submitting their best manifestos.
Year 6 pupils in primary schools were invited to enter the Leeds Children's Mayor programme, by writing a short manifesto saying how they would improve Leeds if they were the Children's Mayor.
The manifesto had to be based on one of the 12 wishes for a more child friendly Leeds, which include; travel, healthy lifestyles, safe play areas, jobs and learning.
Last year, thousands of people voted and Oliver Larking from Bardsey Primary school was elected as the 2012-13 Children's Mayor of Leeds.
The ten finalists' manifestos have now been uploaded to the Breeze website allowing people across the city to vote for their three favourite entries. Voting is open until 5pm on Monday 4th November.
The ten finalists will be invited for tea with the Lord Mayor on 7th November where the winner will be announced, who will then accompany the Lord Mayor to the turning on of the Leeds Lights – which will just be the start of a year of exciting opportunities representing the children of Leeds.
Voting is open to everyone. People can cast their votes at: http://www.breezeleeds.org/pg/228/LeedsChildren'sMayor/ http://www.tinyurl.com/LCM2013 or by email to[leedschildrensmayor@leeds.gov.
uk](mailto:leedschildrensmayor@leeds.gov.uk).
Thousands of runners took part in the first ever Plusnet Yorkshire marathon yesterday. Among those was our very own Christine Talbot who ran as part of a celebrity relay team.
Advertisement
Lincoln gets Monopoly board
Lincoln is the latest city to join a prestigious list of destinations which has it's own edition of the famous board game, Monopoly.
22 landmarks from Lincoln feature on the board including the cathedral, castle and the Stonebow. It is hoped the city's tourism will receive a boost from today's launch.
Lincoln gets Monopoly board
Lincoln's first ever Monopoly board was launched in the city's castle grounds this morning, inside the old men and women's prison. The board features a number of iconic landmarks, including the cathedral which has been allocated the most expensive square.
Lincoln City Football Ground also features - as well as the controversial level crossing on the High Street. Two thousand places of interest were nominated to feature on the board by the general public.
Lincoln gets Monopoly board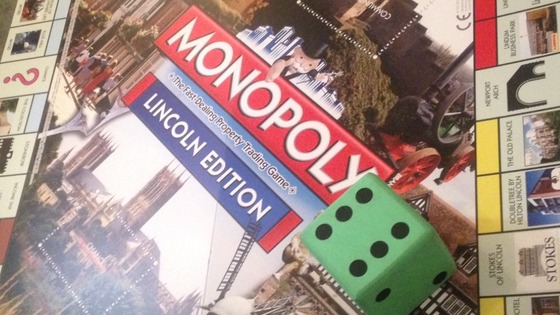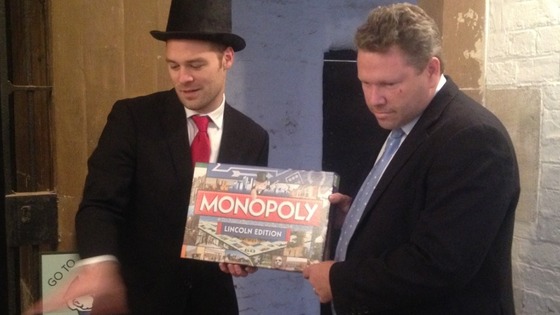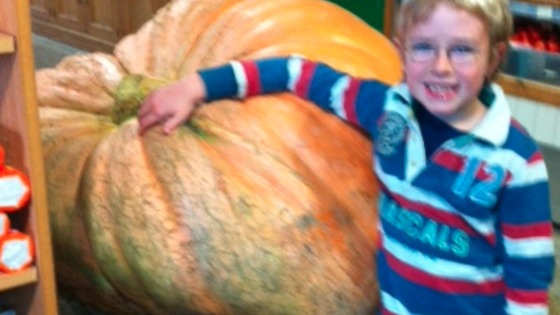 A Cottingham schoolboy has grown a giant 22 stone pumpkin. Seven-year-old Max Jones managed to nurture the vegetable to seven times his weight.
Load more updates