Video shows the touching moment a boy who doctors thought would never walk led out his football team in front of 30,000 cheering fans.
Read the full story ›
The Red Arrows have performed a flypast over Tirana in Albania. It is the first time the aerobatic team has visited the country.
Read the full story ›
Advertisement
A dentist chair used to fix inmates' teeth is probably the most unusual item up for sale in a clearout of a former jail.
Read the full story ›
From choppers to tanks, a business near Grantham sells thousands of ex-military vehicles a week on behalf of the Ministry of Defence.
Read the full story ›
Planes full of biscuits are being flown into Doncaster Sheffield Airport to help ease the UK's biscuit shortage.
Read the full story ›
When it comes to famous dogs, forget Lassie, Snoopy, Goofy, or Mutley, because there's a new kid in town and his name is Tuna the Dog. Often referred to as the ugliest dog in the world, Tuna is an internet sensation. To put it in to perspective, rock legend Mick Jagger has more than 500,000 followers on Instagram, Ant and Dec have over 600,000 and the pop star OIlly Murs has 1.4million.
However, all of them are trumped by Tuna who has a whopping 1.7million followers. Tuna the dog is currently on tour around the UK and our reporter Adam Fowler went to meet him at Waterstones in Leeds.
Advertisement
Adam Nicholson and Becca Piwinski are preparing for the "most northern wedding ever" when they say "I dough" in July.
Read the full story ›
11-year-old Paris Mulholland has written a passionate letter to the burglars who stole her Christmas and birthday presents.
Read the full story ›
Leeds United have revealed the matchday programme cover for this Saturday's game against Nottingham Forest.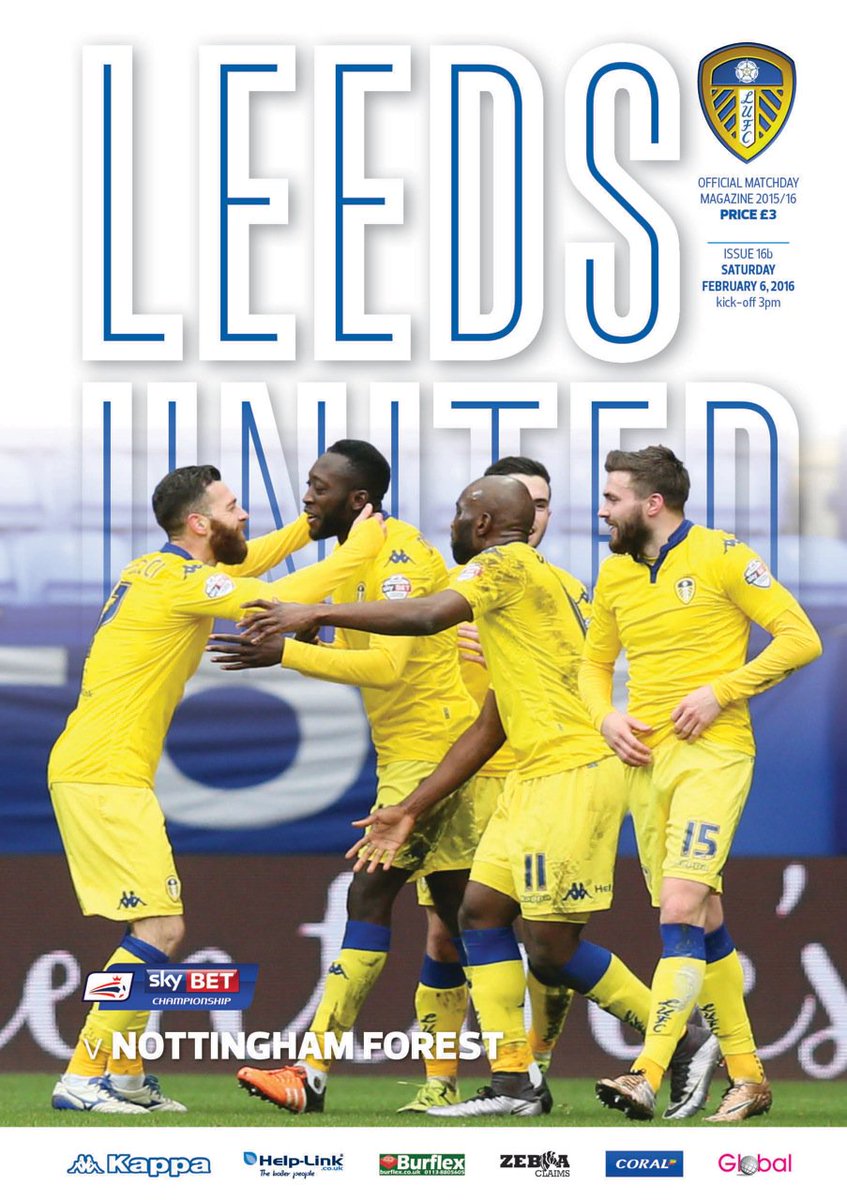 The programme is labelled "Issue 16b" - Leeds United owner Massimo Cellino is famously superstitious and believes the number 17 brings bad luck.
At the beginning of the season Cellino had the pitch blessed and the team went on to achieve a 1-0 win against Cardiff City.
He also famously hates the colour purple.
The couple who brought the Ice Bucket Challenge to Britain will today receive a British Citizen award for their services to volunteering and charitable giving.
Paula and Robert Maguire from Wakefield have raised more than £4m for charity. Last year Paula was crowned national fundraiser of the year at the Pride of Britan Awards. Here they are in action.
Load more updates