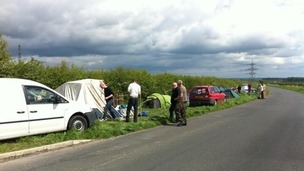 An anti-fracking group will arrive in Hebden Bridge later as part of its latest stunt, dubbed "Tour de Frack".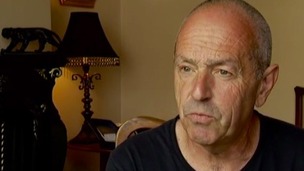 A Yorkshire man has won a legal battle over a disputed gas bill and says more people should stand up to energy giants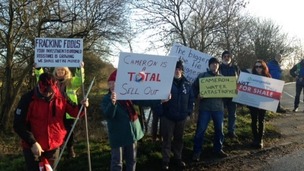 A firm drilling for oil and gas in East Yorkshire has won a High Court bid to seize back land taken over by anti-fracking protesters.
Live updates
Business Secretary urges apprenticeship uptake
The Business Secretary Vince Cable came to Yorkshire to launch a new campaign which aims to show young people the benefits of on the job training.
With just hours to go before they get their GCSE results - tens of thousands of students across the region are being urged to take up apprenticeships.
But Labour critics say it is now twice as hard to get an apprenticeship as it is to get into university.
Lisa Adlam reports:
Business Secretary urges apprenticeship uptake
The Business Secretary Vince Cable has been in Yorkshire today launching a new scheme providing more apprenticeships and encouraging young people to apply for them.
Mr Cable visited the ITV Yorkshire studios and the Emmerdale set in Leeds this morning to see how apprentices here bring the show to life.
He is visiting a range of companies across the city to launch the Government's new campaign calling on young people to "Get In, Go Far" by choosing an apprenticeship:
Advertisement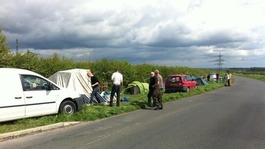 An anti-fracking group will arrive in Hebden Bridge later as part of its latest stunt, dubbed "Tour de Frack".
Read the full story
The steel city of Sheffield is a real steal when it comes to a value-for-money short break, according to a TripAdvisor survey.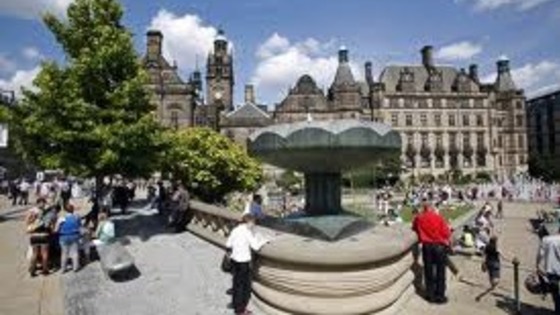 The Yorkshire town offered the best bargain one-night break among 20 UK cities surveyed, with Edinburgh proving the place that would set visitors back themost.
TripAdvisor compared the cost of two people having a one-night stay in a four-star hotel in the month of August, with the overall cost figure including a pre-meal cocktail, a meal out and a short taxi ride.
The total cost for Sheffield was £154, with the next least-expensive city being Birmingham (where the cost was £166) followed by Cardiff (£173), Newcastle upon Tyne (£176) and Bristol (£180).
Contrastingly, the cost in Edinburgh was as much as £331, with the hotel alone costing £233. The next most- expensive city was Cambridge (£278) followed by London (£268), Oxford (£256) and Bath (£240).
Sheffield has taken over as best-value city break destination from last year's number one Nottingham which slid to eighth in this year's list.
TripAdvisor spokesman James Kay said: "For travellers planning a UK break over the upcoming bank holiday weekend, heading north will generally offer the best value for an evening out and overnight stay."
These were the costs for the 20 cities in order of expense:
1. Sheffield £154
2. Birmingham £166
3. Cardiff £173
4. Newcastle upon Tyne £176
5. Bristol £180
6 . Leeds £184
7. Liverpool £190
8. Nottingham £199
9. Manchester £200
10. Belfast £204
11. Southampton £205*
12. Chester £205*
13. Glasgow £218
14. Brighton £237
15. York £238
16. Bath £240
17. Oxford £256
18. London £267
19. Cambridge £277
20. Edinburgh £331
The Fire Brigades Union says one of its members faces the sack after turning back while answering a 999 call so he could go on strike.
Firefighters had been called out to a car fire on the M62 in West Yorkshire on Friday when the latest round of strike action began.
The crew says it knew when it turned back that no one was in the car and no lives were at risk. The FBU is now threatening strikes if its member loses his job. Michael Billington reports.
A large quantity of illegal cigarettes were discovered following visits in Bradford. West Yorkshire Trading Standards service were following up on information provided by members of the public.
The seizure included over 1100 packets of suspected counterfeit cigarettes which cannot be legally sold in the UK.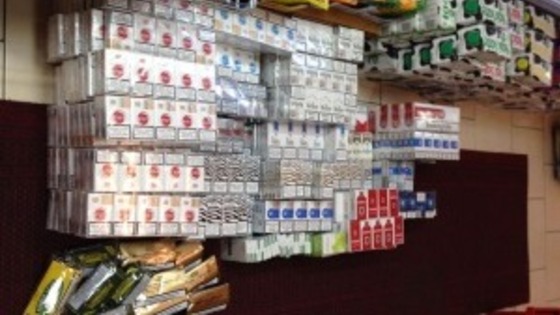 The KEEP IT OUT campaign was launched last month across West Yorkshire and York to tackle the trade in illegal tobacco and stop dealers who sell to children.
David Lodge, Head of West Yorkshire Trading Standards, said "The public must take a more active role to ensure that young people in our communities are protected and can no longer access illegal tobacco. Those that trade in illicit tobacco are exposing young people to unidentified substances that can be contained within illegal tobacco but also encouraging them to take up the habit of smoking as illicit tobacco is more accessible and affordable."
Bradford City Council is determined to identify and bring to justice those who are involved in this trade. Offenders need to know that they will face consequences if they choose to deal in illegal tobacco.
Councillor Val Slater, Chair of the West Yorkshire Trading Standards Committee, said "Those that trade in illegal tobacco target children and young smokers, the people making money out of this do not care who they sell to. This campaign is about raising awareness amongst local communities and all intelligence received from the public is welcome."
Advertisement
The water company involved in this year's botched Sheffield Half Marathon has agreed to make a contribution to charity after the race was cancelled.
April's race was axed at the last minute because of insufficient water supplies - although many runners completed the 13-mile course anyway because they could not hear the tannoy announcements.
In the days after the cancelled race, supplier Water Direct said it was not paid by Sheffield Marathon Ltd - but organisers said they were never told to pay in advance.
Voluntary organisers - who came under intense fire for the botched event from thousands of runners and community leaders, as well as international headlines - announced in June that they would not be putting it on again.
Today the former committee released a statement which said: "Following the cancellation of the Sheffield Half marathon event on April 6, Stourbridge Water Direct Limited and The Sheffield Marathon Limited have reached an agreement in conclusion of all matters arising under which a contribution will be made to The Sheffield Marathon Limited for distribution to each of the nominated charities.
"No further comment will be made by either party."
The Environment Agency says it will do what it can to help more than 100 cows on farmland in East Yorkshire trapped by rising flood water.
Farmer Stuart Saunt said a faulty sluice gate had failed to stop tidal water from the Humber Estuary and that the recent heavy rain had made matters worse.
In a statement the Environment Agency said:
"The Environment Agency is responding to flooding on farmland near Hedon in East Yorkshire, following heavy rain this weekend. The intense, localised rainfall caused the water levels in Burstwick Drain to rise onto nearby floodplain land that is used for livestock grazing. The water will drain away but it will take time to do so.
"To help alleviate the flooding, we are looking into the possibility of using a pump on the watercourse, and we will be visiting the farmers to discuss other measures that could be taken. We carry out weed clearance along the Burstwick Drain as part of our annual works programme, and will look at the possibility of doing some additional work here."
Danger cosmetics seized by North Yorks e-crime team
A huge haul of potentially lethal cosmetics and electrical equipment has been seized, during an operation by the National Trading Standards eCrime Unit.
Officers based in North Yorkshire intercepted two large shipments of illegal goods bound for the UK.
The items, which came from China and the Far East, are often sold on Internet auction sites and contain unknown ingredients that can cause devastating consequences. Julie Harrison reports.
A High Court judge has barred a former football club boss accused of fraud from dealing in his assets.
Mr Justice Males today imposed an asset freezing order on former Leeds United managing director David Haigh at a High Court hearing in London.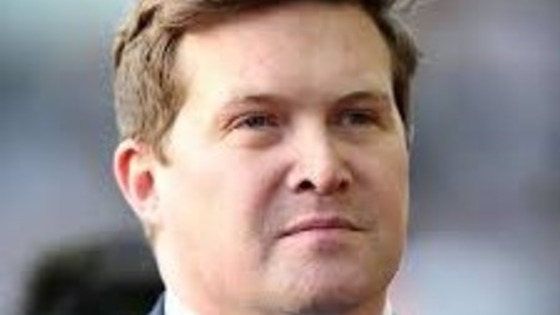 The judge was told that Mr Haigh was facing allegations of "false invoice fraud" in criminal and civil proceedings in Dubai.
And lawyers representing a finance company which has taken civil court action applied for a freezing order relating to any assets Mr Haigh owned in England and Wales.
They said Mr Haigh owned a house in Cornwall and was thought to have money in a number of bank accounts.
Mr Justice Males imposed an interim asset freezing order.
He said he was satisfied that GFH Capital had a "good arguable case" and said there was evidence of a "risk of a dissipation of assets".
The judge also said Mr Haigh was known to operate through "overseas trusts and offshore companies".
He said one company, Sport Capital, was based in Guernsey.
The judge, who was told of Mr Haigh's links to Leeds, heard that a similar asset freezing order had already been made by a court in Dubai.
Mr Haigh has denied wrongdoing - and his lawyers today objected to Mr Justice Males making an asset freezing order.
Lawyers told Mr Justice Males how Mr Haigh had said he had been "framed".
And the judge said Mr Haigh might mount a "full defence in due course".
Mr Haigh had been in prison in Dubai since May, the judge heard.
Lawyers said after the hearing that Mr Haigh had been remanded in custody pending trial after being accused of false invoice fraud in criminal proceedings.
Load more updates