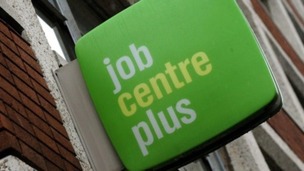 Unemployment in Yorkshire has decreased by 16,000 in the quarter to May, official figures have revealed.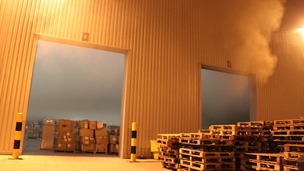 Police are treating the cause of a huge fire at ASOS warehouse in Barnsley as deliberate. A criminal investigation is underway.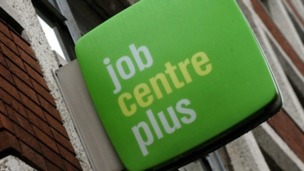 Unemployment rates have fallen across the region since January
Live updates
Leeds' new 150 million pounds Victoria Gate shopping complex moves a step closer to becoming a reality later today when the official groundbreaking ceremony is held. The development will include John Lewis' first store in the city.
National
Millions of people will get the right to request flexible working hours under plans the Government hopes will particularly help older workers.
Previously the right was only available to carers or those looking after children, but it is now being extended to all employees.
Under the reforms employers will be obliged to deal with the requests in a "reasonable manner".
Industrial conciliation service Acas has also published a code of practice to help employers understand the new rights and how to process requests for flexible hours.
Advertisement
Small businesses in Hull are some of the most thriving in the UK according to a national report.
Hull has seen the highest proportion of SMEs expanding in recent years. The Centre for Cities report, which is a health check of how small businesses are performing right across the country, has ranked Hull as ninth best.
Peter Aarosin is the Chair of Hull Bondholders.
Plans for a new Ikea store in Sheffield have been unanimously approved by councillors - ten years after first being put forward.
The £60m store could create up to four hundred new jobs and will be built on the site of the old Tinsley Wire factory off Sheffield Road.
t's been given the green light despite opposition from some local residents over fears of increased air pollution. Councillor Leigh Bramall from Sheffield City Council has been speaking to us about it.
ASOS restart orders after warehouse fire
@itvcalendar ASOS vitally important to our local economy. If arsonists were responsible, they must be dealt with severely.
ASOS restart orders after warehouse fire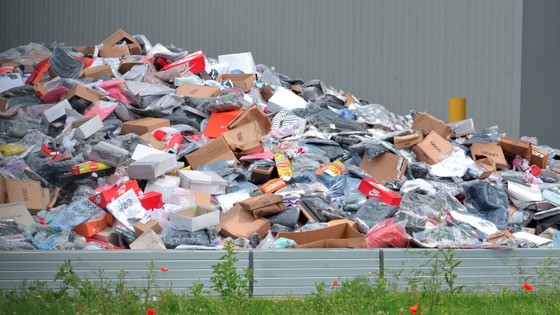 Online retailer Asos has confirmed it has lost £22 million worth of stock after a huge fire at its Barnsley distribution centre. South Yorkshire Police who are investigating the blaze believe it may have been started deliberately.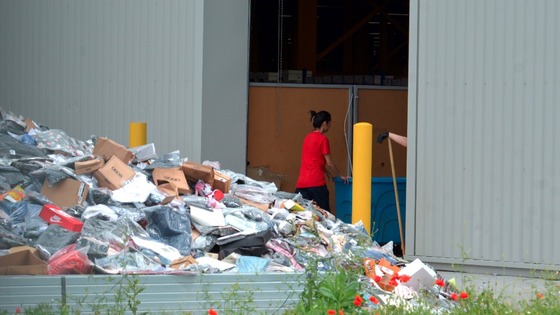 In a statement Asos said: "None of the technology, automation or structure of the building has been affected by the fire. Our initial estimate is that approximately 20 per cent of the total stock at the site has been compromised by fire damage and the sprinkler systems. "
The shopping website was temporarily taken offline due to the fire but has resumed trading again this morning (Monday June2, 2014).
Advertisement
ASOS restart orders after warehouse fire
National
Online fashion retailer Asos will restart taking orders today following a fire on Friday at its Barnsley distribution centre that caused damage to a large amount of stock.
About 70% of the company's stock was held at the Barnsley site, with the fire damaging roughly one fifth of that stock.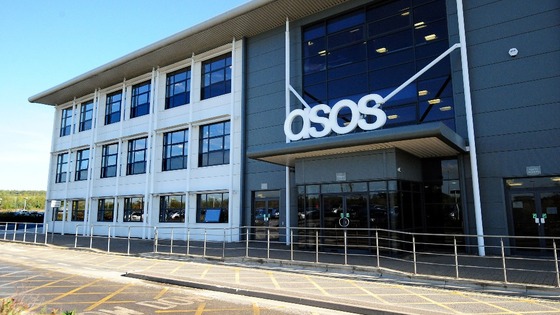 The firm added that it was "fully insured for loss of stock and business interruption" arising from the incident, which the police are investigating as possibly being deliberate.
Read: Fire service: Asos warehouse blaze 'probably deliberate'
ASOS restart orders after warehouse fire
Jon Hill reports from outside the Asos distribution centre on the day fire brought the company to a standstill. He talks to South Yorkshire Fire's Andy Hayter.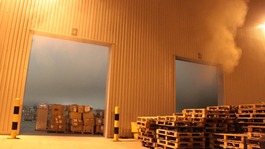 Police are treating the cause of a huge fire at ASOS warehouse in Barnsley as deliberate. A criminal investigation is underway.
Read the full story
ASOS restart orders after warehouse fire
Multiple teams of firefighters wearing breathing apparatus were sent to the Asos warehouse to tackle the fire, which is thought to have broken out of the second floor of the five storey building, before spreading to the third and fourth floors.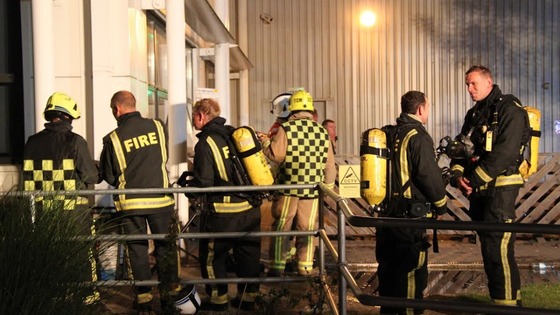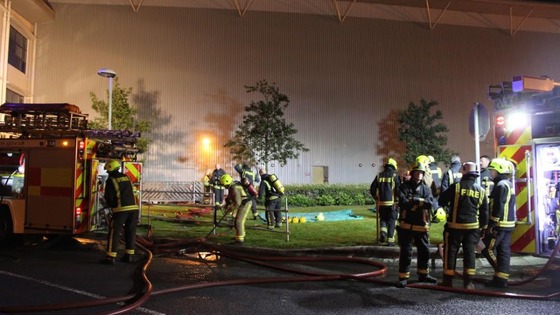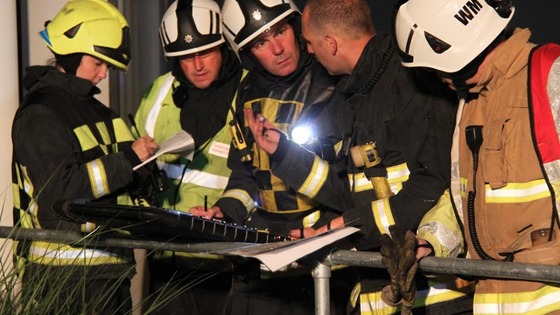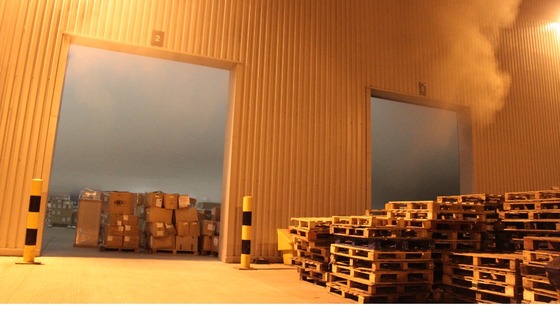 Load more updates