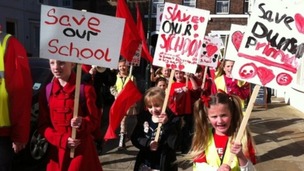 Education chiefs will meet later to decide the fate of three East Yorkshire primary schools which face closure.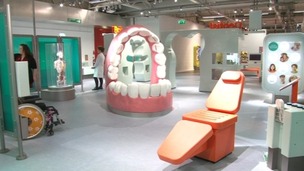 The children's museum Eureka in Halifax opens its doors to a brand new £2.9 million exhibition.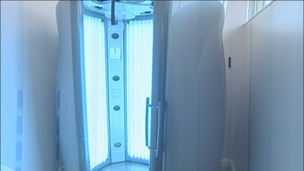 The number of people in the region with the most serious form of skin cancer has risen by 89 per cent amongst those under 34.
Live updates
It is our region's newest university - and yet it's tapped into hundreds of years of Yorkshire's industrial history to help celebrate the installation of it's first chancellor.
Gabby Logan officially becomes the figurehead for Leeds Trinity University next month. Ahead of the ceremony - some of the city's oldest textile firms have worked together - to create a gown for the occasion. Michael Billington reports.
Cuts to numbers of teachers for the deaf
Kirklees Council has announced it is cutting three specialist teachers for the deaf posts. It follows a campaign by local families and the National Deaf Children's Charity against the plans.
Advertisement
New Free School approved in Doncaster
Education Secretary Michael Gove has today approved 102 new free school applications to open in 2014 and beyond, delivering around 50,000 new school places. One of the schools given the go-ahead will be in Doncaster.
Free schools are state-funded schools independent of local authority control. They are run by teachers. They have the freedom to decide the length of the school day and term, the curriculum, and how they reward their teachers and spend their money
The XP School in Doncaster is a teacher-led proposal drawing on the practices of charter schools in the USA.
Special gown for new uni
Leeds Trinity Chancellor gown is "perfect representation of city"
Professor Margaret House, Vice Chancellor of Leeds Trinity University, says Gabby Logan's gown is the perfect representation of the city.
Special gown for new uni
New Chancellor's gown designed and made in Leeds
To celebrate their first ever Chancellor, Leeds Trinity University have designed a gown to represent all things Leeds.
Yorkshire-born TV presenter Gabby Logan will wear the gown for her "installation" ceremony on June 6.
It's been designed by Leeds graduate designer, Kate Duckworth, and was produced at Leeds Industrial Museum at Armley Mills. The gown is being made with cloth from Hainsworth's 230 year old Mill in Pudsey.
But the gown in its entirety is being kept under wraps until it is worn by the new Chancellor.
Special gown for new uni
Gabby's gown - new Leeds Trinity Chancellor's outfit kept under wraps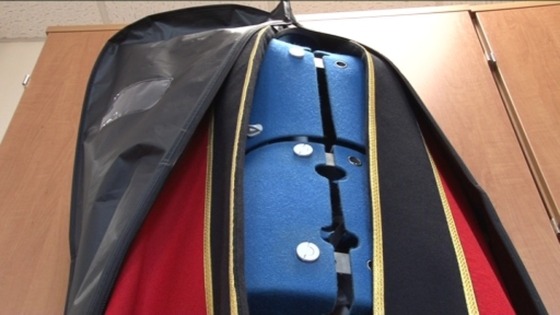 Advertisement
Teachers protest against education reforms
Teachers are this morning taking part in a protest rally in Leeds. Two of the major teaching unions have organised it as part of their ongoing campaign against coalition government policy.
School marks 150th anniversary
School marks 150th anniversary
Hundreds of pupils attended a special service at Lincoln Cathedral earlier today, to mark the 150th anniversary of their school.
Around 900 students joined their teachers and guests at the event, to celebrate the long history of De Aston School in Market Rasen. Kate Hemingway reports.
School marks 150th anniversary
Edward Leigh MP: 'honoured' to celebrate school's anniversary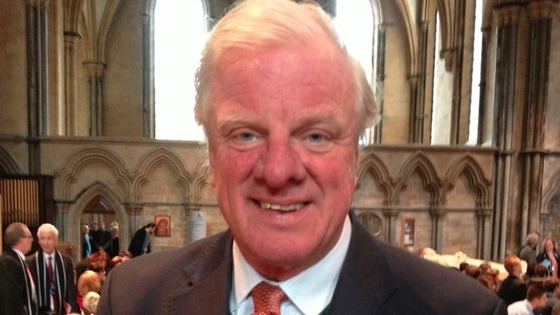 Edward Leigh MP said he feels honoured to have been invited to celebrate the 150th anniversary of De Aston school. He added that it's important to mark the occasion as not many schools have existed for so long
School marks 150th anniversary
Lincolnshire school celebrates 150th anniversary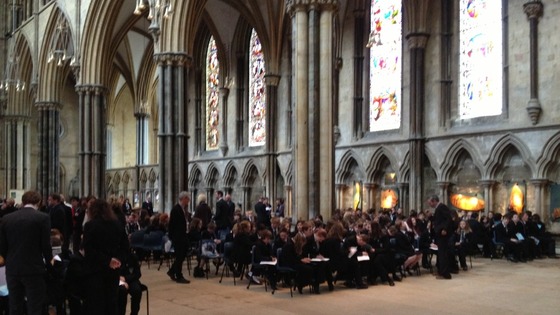 Current and former pupils from De Aston school at Market Rasen in Lincolnshire have gathered at Lincoln Cathedral to celebrate the 150th anniversary of the school.
Load more updates