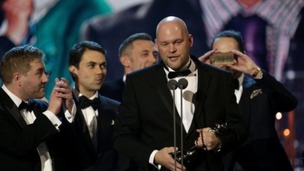 To celebrate Educating Yorkshire's win at the National Television Awards for Best Documentary here are some pictures from the night.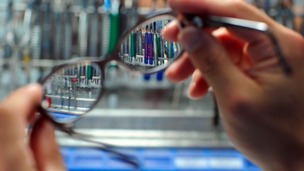 A project has started in Bradford to see there is a link between sight problems in young school children and their reading level.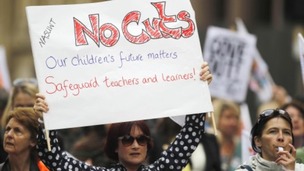 Thousands of teachers are taking part on a one-day strike today in a continued row over pay, pensions and working conditions.
Live updates
City of York Council and the York St John University Students Union will once again join forces today to give the Groves area a spring clean.
Following on from last year's spring clean, student volunteers will look to refresh and tidy up the gardens along The Groves between 10-4pm.
It is encouraging to see students taking pride in the area where they are living and studying and helping to make a Smarter York. **

"This is also a great way for the council to highlight the volunteering opportunities available to other individuals and groups who wish to get involved in their local area."**
– Cllr David Levene, City of York Council

Smarter York aims to help maintain a clean, green and safe environment for York. The initiative encourages and works with residents to create attractive neighbourhoods with a real sense of community and to tackle the things that can spoil neighbourhoods for example littering or graffiti.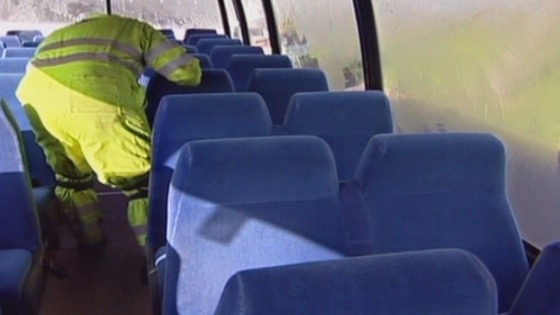 South Yorkshire Police are launching a month-long road safety crackdown on school transport. Buses, coaches, minibuses and taxis will be checked as part of the nationwide initiative Operation Coachman.
It aims to ensure that vehicles carrying schoolchildren are roadworthy and conform to various legislation. Sergeant Andy Whittaker, from the roads policing team, said: "The safety of the vehicles carrying our region's children to their places of education is incredibly important.
Police and other agencies will be conducting high visibility patrols and checking as many passenger carrying vehicles as possible in the coming month to make sure that these vehicles are roadworthy."
Advertisement
Penguin display opens at The Deep in Hull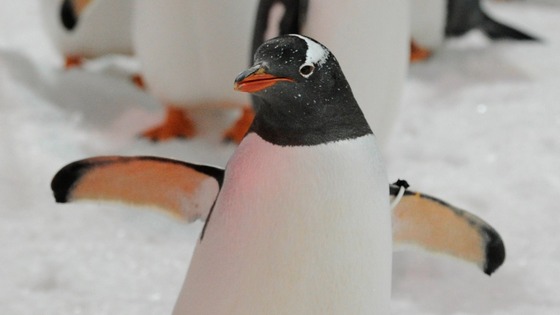 The Deep in Hull is getting ready to show off its latest arrivals - ten Gentoo penguins (six adults and four juveniles) who have taken up residence in a new exhibit called 'The Penguins of Grytviken'. The first five birds are now in residence.
The £750,000 exhibit opens to the public today and will give visitors views of the penguins across three floors, both underwater and on land. Features include a swimming pool, diving pool, beach area, nesting area and the penguins very own outdoor balcony with views overlooking the River Humber.
Parents rely on breakfast clubs to carry on working
Many parents across the region face a dilemma to juggle both childcare and their career. A quarter of parents say they would have to give up work if their child's school did not have a breakfast club.
Many parents now take their children in early so they can get to work on time but new research shows in Yorkshire and northern Lincolnshire, one in eight parents say they can't because there is no such club.
Researchers say it could be costing some families hundreds, if not thousands of pounds as James Webster reports:
Parents rely on breakfast clubs to carry on working
Kitchen staff at Wheeler Primary School in Hull say they notice the benefits for pupils when they have had a good meal at the pre-school breakfast club. Dozens of pupils eat a choice of cereal and toast served up by Jill McGuinness:
Parents rely on breakfast clubs to carry on working
Parents dropping their children off at Wheeler Primary School's breakfast club in Hull admits it helps them to keep working. Researchers have found that 1 in 8 families in our area do not have the option of such a club which these mums say is very valuable for them:
Advertisement
Parents rely on breakfast clubs to carry on working
New research reveals how many families now rely on breakfast clubs for childcare to enable them to carry on working, and how much money such services can save parents.
23% of working households use breakfast clubs.
10% of families have had to negotiate different working hours
3% of families have had to put work on hold
Parents can save £1373 per year using breakfast clubs rather than other childcare
Childcare costs have risen by 77% over the last ten years.
The study found that 83% of parents on lower incomes said breakfast clubs save them money and if they had access to a free club then 55% would use it regularly. 1 in 4 lower-earning families also admitted they alternative could be leaving their children unsupervised.
In addition 1 in 10 parents admitted that without a breakfast club their child would be less likely to eat in a morning. Kellogg's, which carried out the research, is offering grants to 1000 schools in some of the country's most deprived areas to set up, or carry on running, a breakfast club.
Parents rely on breakfast clubs to carry on working
Pupils at Wheeler Primary School in Hull are able to come in for 45 minutes before lessons start to eat their breakfast with friends and enjoy board games with their teachers. They have been telling us why they enjoy getting in early:
Parents rely on breakfast clubs to carry on working
One school which runs a breakfast club is Wheeler Primary School in Hull. Assistant Headteacher Debbie Robinson says they have noticed an improvement in attendance and attainment among those children who attend and it also gives them chance to promote what is the most important meal of the day.
Parents rely on breakfast clubs to carry on working
A quarter of working parents say they would have to give up their job if their child's school didn't offer a breakfast club before lessons starts. Researchers say the clubs are saving families hundreds of pounds a year in alternative childcare costs. In Yorkshire and northern Lincolnshire:
1 in 8 parents say their child's school does not offer a breakfast club.
1 in 10 parents have had to work more flexible hours because of a lack of a breakfast club with 7% taking a pay cut and reducing their hours.
2 in 5 teachers say they have seen children arriving at school hungry each day.
Load more updates