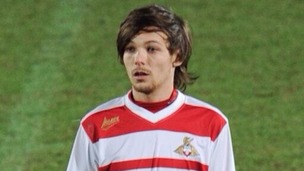 One Direction's Louis Tomlinson made his professional football debut for Doncaster last night, delighting 5,000 fans with his cameo.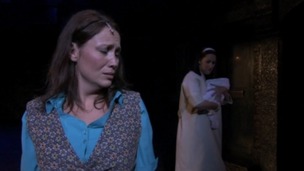 West End smash Blood Brothers comes to the region as part of a national wide tour.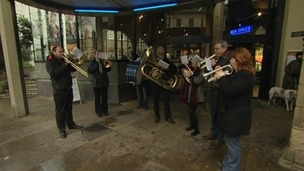 'Brassed Off' is being brought back to life! The 1996 film is being regenerated into a stage show and is in final rehearsals in York.
Live updates
Queens of the Stone Age to headline Leeds Festival 2014
This year's Leeds Festival will see the first ever headlining partnership, between Queens of the Stone Age and Paramore.
Managing Director of Festival Republic, Melvin Benn, says it'll be an exciting year at Bramham Park.
Queens of the Stone Age to headline Leeds Festival 2014
The line-up for Leeds Festival 2014 has been revealed and American rock band Queens of the Stone Age will return to Yorkshire for the fifth time.
They will co-headline the main stage with pop-rock band Paramore at Bramham Park on Saturday 23 August.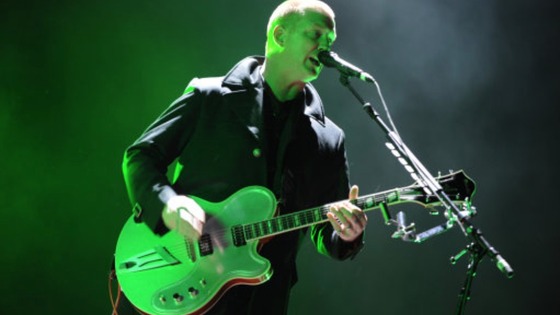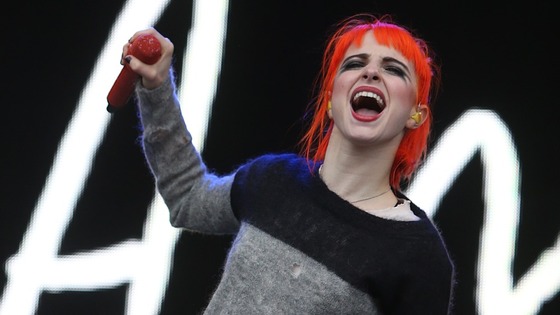 They join headliners Blink-182 and the multi-award winning Sheffield band Arctic Monkeys, who will perform on the Sunday.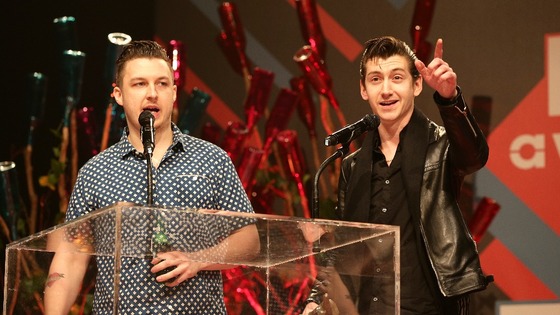 Other big names appearing throughout the weekend include You Me At Six, Jake Bugg and Grammy Award winning Vampire Weekend.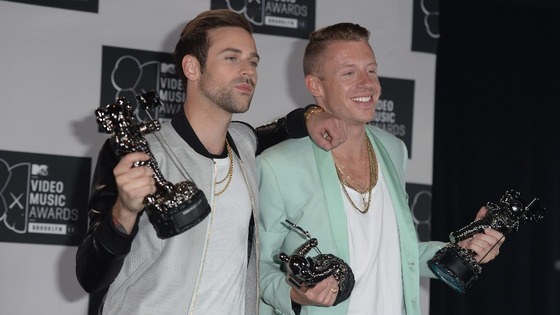 One of the biggest breakthrough acts of last year, Macklemore & Ryan Lewis will also take to the main stage for a set alongside fellow Americans Imagine Dragons and Foster The People, and the UK's deaf Havana.
For the full weekend line-up visit the Leeds Festival Website.
Advertisement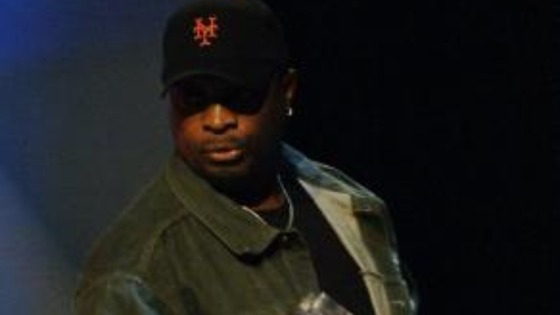 American hip-hop legends Public Enemy will be taking to the stage in Sheffield for the Tramlines 2014 festival. Hype man Flavor Flav and rapper Chuck D will be joined by the group for the event on Saturday July 26th.
The group, renowned for their politically charged rhymes will perform on the outdoor stage in the centre of Sheffield. Advance tickets are on sale now . Click here for more information.
Leeds festival full line-up to be announced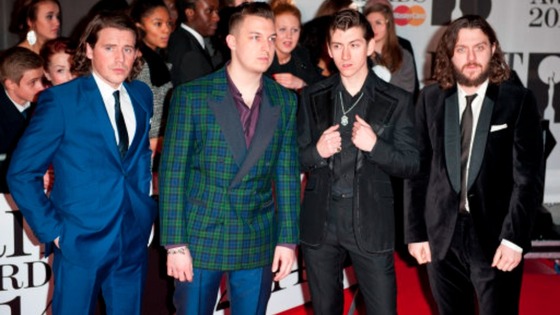 The full line-up for this year's Leeds Festival will be announced later. Brit award winners Arctic Monkeys and Blink 182 have already been announced for the three-day music festival in August.
For more information click here.
Z Cars star James Ellis dies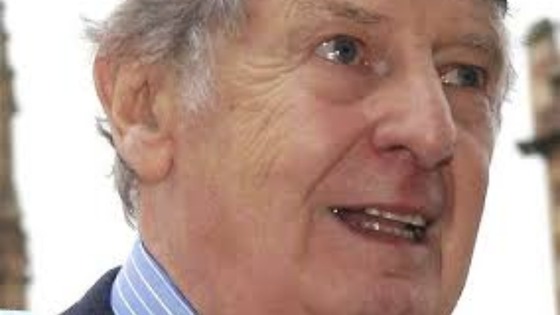 The actor James "Jimmy" Ellis, who famously played Bert Lynch in TV's long-running police series Z-Cars, has died.
The Belfast-born actor died at the age of 82 from a stroke in Lincoln County Hospital early yesterday.
Ellis became a familiar face through his role in the BBC police drama, which was a household favourite between 1962 and 1978.
He also appeared in Doctor Who, In Sickness and In Health, Ballykissangel and Only Fools and Horses_.
Former Emmerdale actress, Hayley Tamaddon, has promised to give her skating partner Dan Whiston the Dancing On Ice trophy if she wins the final on Sunday rather than keep it herself.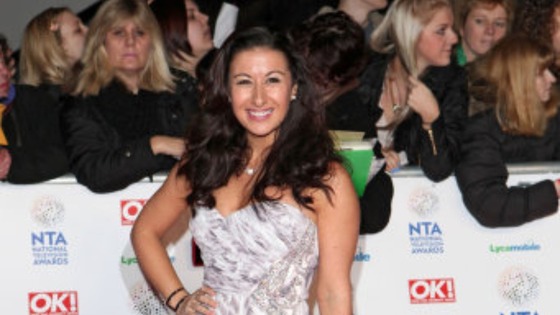 The pair have been friends since childhood, and won the trophy together in 2010 before reuniting for this year's final champion of champions series.
But Whiston has never won an award of his own, despite being crowned king of the ice three times during the programme's run, as the professionals do not receive a trophy. The final of the last series of Dancing On Ice is screened at 7pm on Sunday on ITV.
Advertisement
Singer and Dancing On Ice star Gareth Gates has told fellow stammerer Mushy - from the hit TV show Educating Yorkshire - that their high profile is helping a lot of people with speaking disorders.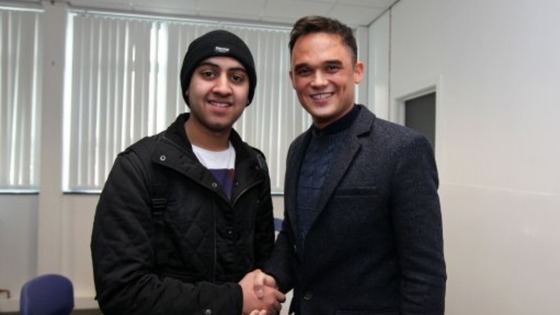 Gates was launching the latest of his performing arts academies at Huddersfield New College, in West Yorkshire, where Musharaf Asghar - known to millions of Channel 4 viewers as Mushy - is hoping to be one of the first students.
Mushy said Gates was an inspiration.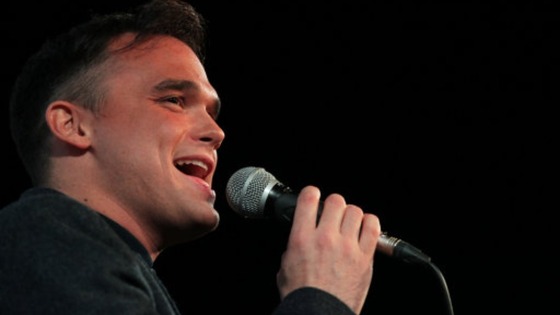 "I've seen him on TV and, now, to meet him in person is a real honour," the teenager said.
Gates told Mushy he loved him on Educating Yorkshire - the hit show about the children and staff at Thornhill Academy, in nearby Dewsbury.
Mushy, who has an acute stammer, became one of the stars of the programme as he battled to overcome his speaking difficulties.
"For me to watch that, it really took me back to when I was at school," the Pop Idol runner-up and Dancing On Ice star told him.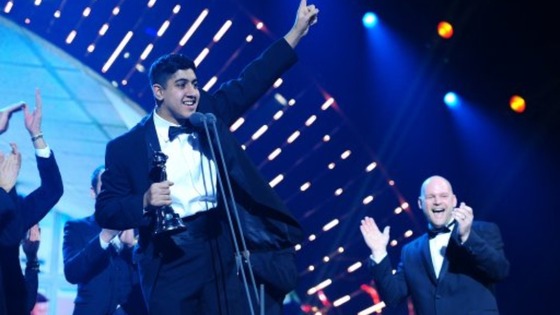 "I wasn't able to say a word and it's just awful, you know. "The likes of yourself and me, it raises the profile of speaking and stammering, it really helps lots of people.
"It's all good."
Gates toured the performing arts centre at the college where his academy classes will take place. And he performed a medley of classics for hundreds of cheering students, getting many of them up on stage for an encore of his hit Spirit In The Sky.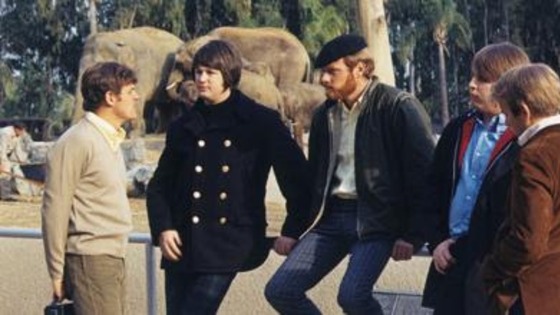 SURF-ROCKERS The Beach Boys have today been confirmed as one of the headline acts for York Racecourse's annual celebration of sport and music.
The band behind hits such as God Only Knows, Good Vibrations, California Girls and Surfing USA, will be on stage at Knavesmire after the racing action on Friday, July 25, the opening day of the Racecourse's Music Showcase Weekend.
Tickets for the evening racing followed by the Beach Boys' open-air concert are now on sale, starting from £20 per person as part of a group with accompanied children getting in free. The group have often been dubbed America's Band.
The Beach Boys are still fronted by co-founder Mike Love and will play on a huge trackside stage after the last race on July 25. Their potential setlist also includes Sloop John B, Fun Fun Fun and Wouldn't It Be Nice.
Penguin display opens at The Deep in Hull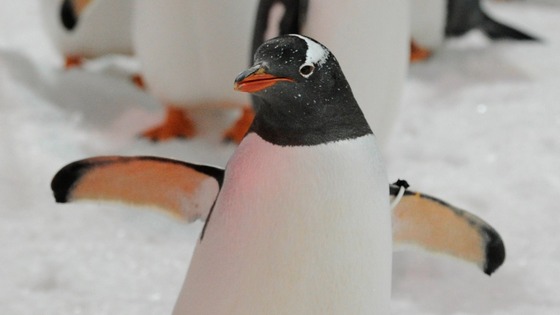 The Deep in Hull is getting ready to show off its latest arrivals - ten Gentoo penguins (six adults and four juveniles) who have taken up residence in a new exhibit called 'The Penguins of Grytviken'. The first five birds are now in residence.
The £750,000 exhibit opens to the public today and will give visitors views of the penguins across three floors, both underwater and on land. Features include a swimming pool, diving pool, beach area, nesting area and the penguins very own outdoor balcony with views overlooking the River Humber.
The former Emmerdale actress Gemma Oaten has revealed she was diagnosed with anerexia at the age of ten.
Gemma, who has recently bowed out of the soap as feisty Rachel Breckle, is speaking out to raise awareness of the condition during National Eating Disorders Week.
Gemma has since conquered the illness, which she says has blighted her life, and has become patron of the charity SEED, set up by her mum Marge to help fellow sufferers.
She started by telling John and Gaynor about her difficulty talking about her condition:
Load more updates