Emmerdale actress Emma Atkins has confirmed rumours that she is expecting her first child.
Read the full story ›
Emmerdale actress Gaynor Faye says she was "hearbroken" to hear of Anne Kirkbride's death. The two worked together between 1995 and 1999 when Gaynor played July Mallett who lived with husband Gary at no 9 Coronation Street
Advertisement
Selby Abbey and Castle Howard in North Yorkshire are expected to benefit from an influx of Asian tourists after the two venues hosted the wedding celebrations of the Taiwanese pop star Jay Chou.
The star, who has sold 30 million albums, was once called the 'Asian King of Pop' by the Asian version of Time magazine.
On Sunday, he married the Australian model Hannah Quinlavin at Selby Abbey, before hosting a party reportedly costing £2m for 50 friends and relatives at Castle Howard. The house and grounds were closed for the day.
There is huge interest in the wedding in East Asia. One magazine described fans in China as 'heartbroken'. His name was reportedly searched more than 520 million times on the social network Weibo over the weekend.
Jay Chou has posted these pictures of people who waited for him outside the venues in North Yorkshire and thanked fans for their support.
Coronation Street star Sue Nicholls who plays Audrey today paid tribute to Anne Kirkbride, saying ''she was a one off, there will never be another Annie. I will miss her terribly''.
A tearful William Roache has told how the cast and crew of Coronation Street are in mourning after the sudden death of his on-screen wife.
Speaking to ITV News, Mr Roache described Anne Kirkbride, who played Deirdre Barlow for 44 years, as a "truly beautiful person".
Speaking from the set of the show, he praised her for being a "superb all-rounder" as an actress, with "impeccable" comedy timing.
Meanwhile, creative director Kieran Roberts said his favourite of Deirdre's numerous headline-grabbing storylines was her 1998 wrongful jailing, which sparked a nationwide campaign to get the fictional conviction overturned.
The Leeds scriptwriter Kay Mellor has been awarded the outstanding contribution to writing award at last night's annual Writers' Guild Awards.
She began working for Granada Television in the 1980s as a writer for Coronation Street and since then has written a host of highly acclaimed and popular television drama including Band of Gold, Playing the field, Fat Friends and more latterly The Syndicate and In the Club.
In 1999 she both wrote and directed the feature film, Fanny and Elvis starring Ray Winstone. Kay received an OBE in the 2009 Birthday Honours. She has two daughters, Emmerdale actress Gaynor Faye and television producer Yvonne Francas who posted this proud tweet.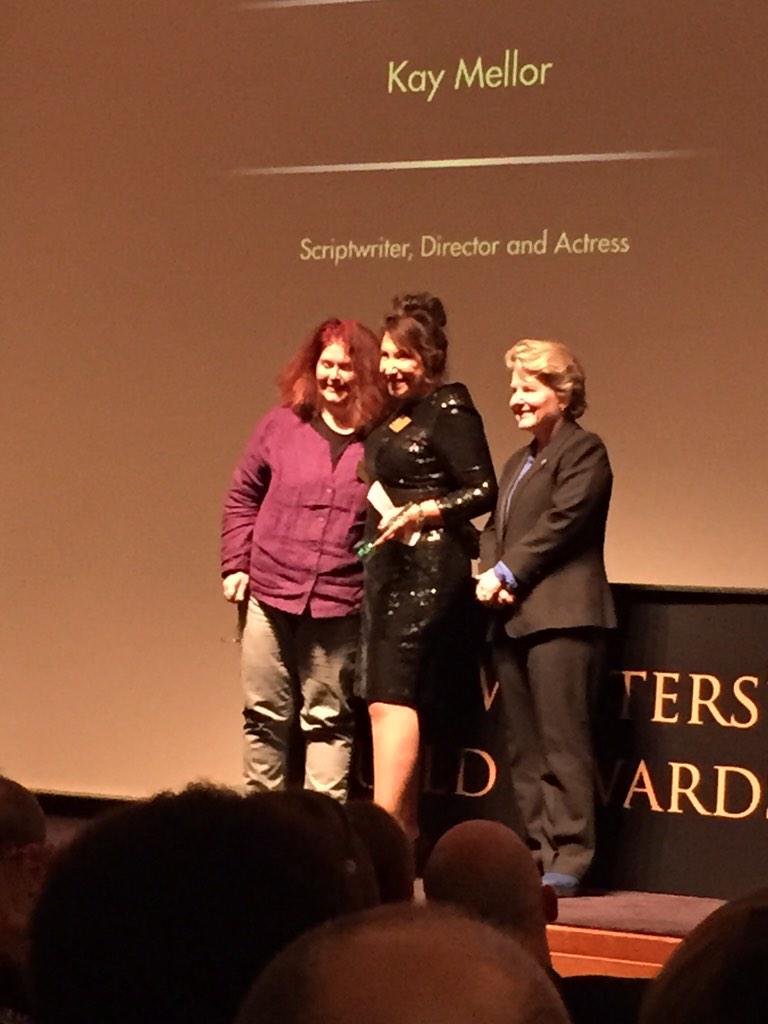 Advertisement
Brave and hardy souls took part in this year's Lee Dam swim at Todmorden. It's been held in the town each New Year for more than fifty years now - the winner is the first to reach a wooden cup in the freezing waters of the dam. Chris Kiddey (who has heroically taken part himself in the past) reports.
Seven thousand schoolchildren are busy rehearsing on stage at the Sheffield Motorpoint Arena ahead of tonight's Young Voices concert- the first of five this week.
Pupils from across Yorkshire, North Derbyshire and North Nottingham are being joined on stage by X Factor contestant Lucy Spraggan.
There will be 7,000 different children on stage every night, and for the rest of the tour in London and Manchester, which is what makes it the world's biggest choir.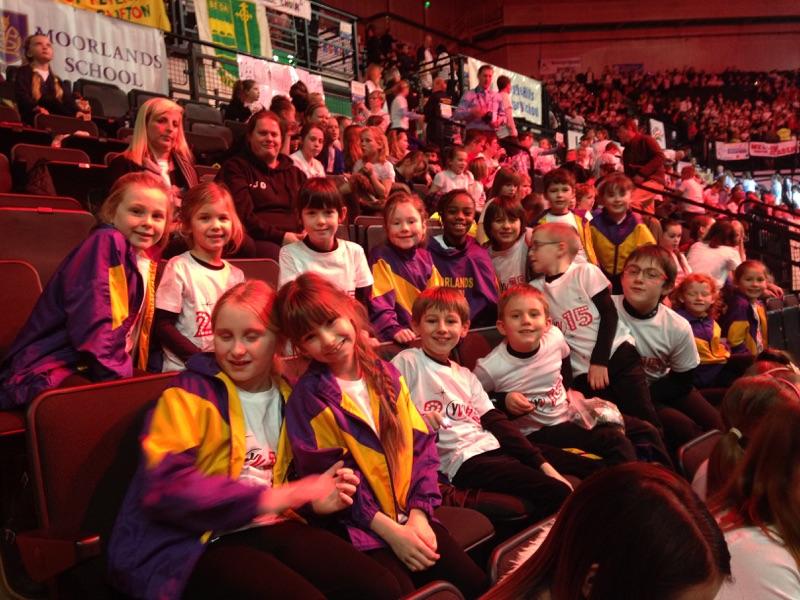 Load more updates