Ten thousand free tickets for an aerial spectacular in Hull will be made available from 10am.
Place des Anges, created by acclaimed French company Gratte Ciel and presented by Hull 2017, is set to transform the night sky over Queens Gardens on July 2nd.
Beginning at 9:45pm, white clad 'angels' will appear high on rooftops around Hull College and Queens Gardens, before taking to the air. As the event ends, thousands of white feathers will be released.
"Place des Anges is a thrilling experience that takes your breath away. In a summer packed full of fabulous events and activities, highlighting Hull's position as a great city for culture, this is one that definitely should not be missed. As we prepare for 2017, it's a stunning finale to the Yorkshire Festival and an exciting start to the Amy Johnson Festival. I urge everybody to make sure they get their hands on some tickets."
– Martin Green, CEO, Hull 2017,
Advertisement
The public voted the ITV show ahead of last year's winner EastEnders, as well as Coronation Street, Doctors and Hollyoaks.
Read the full story ›
Opera singers and contemporary dancers are putting on a show with a difference at Bramley baths. They'll be performing both in and out of the water, telling the tale of an Edwardian love story .... in the the last surviving Edwardian bath house in Leeds.
"Dear Maggie: an Edwardian Love Story in Postcards" follows the romance of Maggie and Charles, a couple who met in the early 1900s at a swimming gala, and told through the pairs' modern-day granddaughter after the discovery of heart-warming postcards written by the couple.
Devised by students from Northern School of Contemporary Dance in Leeds, its also features students from Leeds College of Music and guests are asked to bring their swimming costumes and plunge in with the cast after the show tonight.
Competitors from all across Europe will gather in Leeds next month to fight it out to see who can claim the title of Europe's Strongest Man.
Contenders for the prestigious title will undertake a range of challenges, in front of their biggest ever live audience. Today, as a gentle warm up, British contestants were limbering up - how else - but by lifting cars as Claire Ashforth reports.
The final round of voting for The British Soap Awards 2016 is open!
Make your choice count and vote for Emmerdale before voting closes at 5pm on Friday 27 May.
Emmerdale's up for best soap in the public vote along with:
Best Actor - Danny Miller
Best Actress - Lucy Pargeter
Click here to cast your vote.
Watch The British Soap Awards on ITV, Sunday 29th May at 8pm.
Advertisement
All this week acts and performers have been hoping for their shot at fame in the live semi-finals of Britain's Got Talent.
Tonight Lucy Heath from Billingborough in South Lincolnshire is hoping her dog Trip Hazard will become another canine winner of the competition. Lauren Hall has been backstage to meet them.
Leeds Festival headliners Biffy Clyro have announced they are to give an exclusive acoustic performance in the city on June 1st.
The trio will perform at both Leeds and Reading festivals for the 10th time this year, and will kick off the summer by bringing a special acoustic set to the Headrow House.
All Reading and Leeds ticket holders will be able to enter a ballot for the chance to win tickets to the gig, with all proceeds to be matched by Leeds Festival and donated to the Martin House children's hospice in Wetherby.
Welcome to Yorkshire have won a silver medal at the Chelsea Flower Show with their exhibition 'God's Own County'.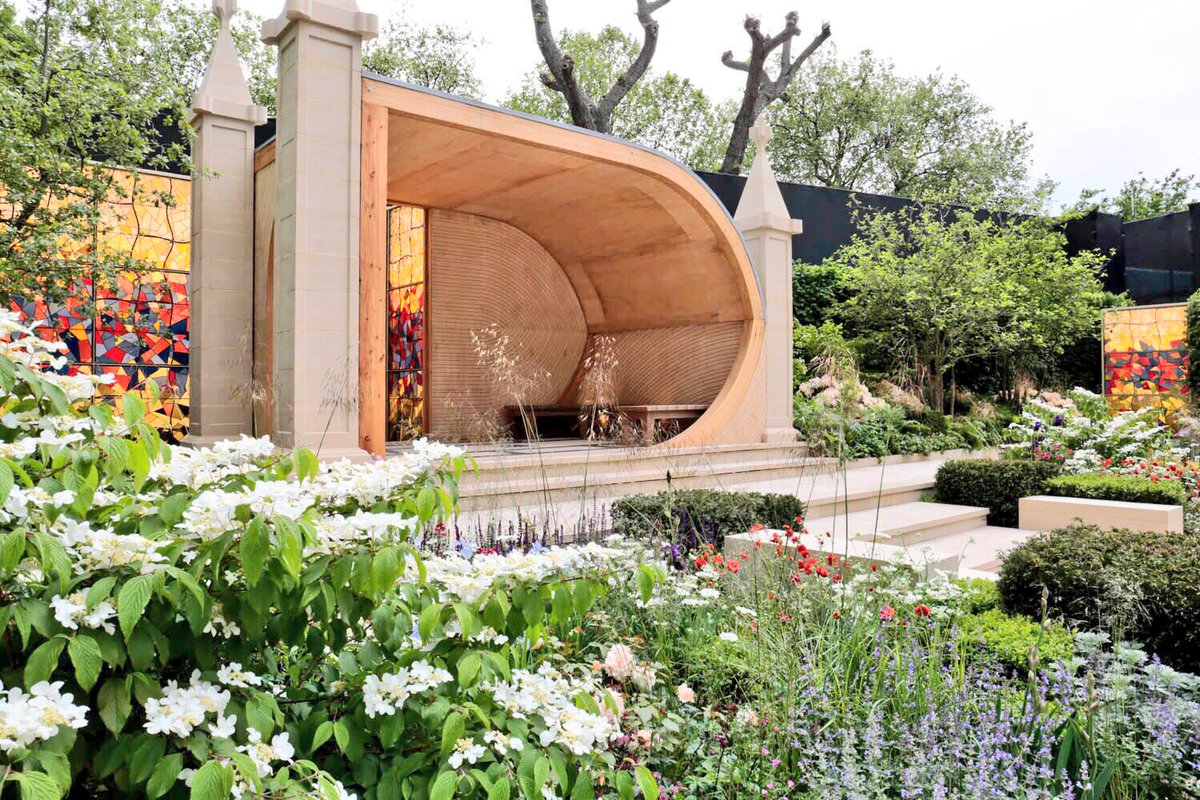 Around thirteen hundred women and girls have taken part in 5k and 10k events at Wakefield's Thornes Park. It's hoped the event will raise around £90,000 for cancer research.
Among those taking part were ITV Calendar's very own Christine Talbot and Julie Hawkins who finished treatment for cancer a year ago to the day.
Were you there? See if you can spot yourself in the video below!
Load more updates