Sheffield Children's Hospital say having Superbike champion James Toseland visiting the wards for the day has made a huge difference. Events fundraiser Tonya Kennedy says it is a brilliant day for everyone who cannot spend the holiday at home:
There's been an Easter treat for all the patients spending the holiday weekend at Sheffield Children's Hospital. They've had a visit from the former World Superbikes champion James Toseland who's spent time to chatting to them and delivering chocolate. James Webster was there:
Advertisement
Patients at Sheffield Children's Hospital have had an afternoon they will never forget after superbike champion James Toseland arrived with a special delivery of Easter eggs. Among them was Shannah McDonald who is recovering from an operation on her spine and met James with her mother Jane:
Superbike champion James Toseland has spent the afternoon handing out Easter Eggs at Sheffield Children's Hospital. The 34 year old from Doncaster has been meeting some of the patients and even invited one to have a ride on his bike when she is feeling better:
Large crowds have turned out to see biker James Toseland in Sheffield's Weston Park. He has arrived to deliver Easter Eggs to the patients at Sheffield Children's Hospital.
Superbike star James Toseland leads his 10th Easter Egg run at Sheffield Children's Hospital today. He will arrive in Weston Park by bike, where he will meet hundreds of fellow bikers, before delivering eggs to children on the wards.
Advertisement
Crowds are expected to flock to the Calder Valley in West Yorkshire today to see what is believed to be one of the world's oldest dramas.
Read the full story ›
The full line-up and schedule for Live at Leeds has been announced with indie giants The Cribs set to headline at the Town Hall.
Read the full story ›
One Direction fans might have to wait a little longer for Zayn Malik to launch his solo career after a spokesman for his producer Naughty Boy said the track that appeared online was actually recorded for the boyband's last album.
The song, called I Won't Mind, which features the star singing over an acoustic guitar, was put up online by Naughty Boy and led to claims Malik was about to release it as a solo single.
But a spokesman for the producer, who has also worked with acts including Emile Sande, said: "Naughty Boy and Zayn wrote and demoed the song as a contender for One Direction's album last year.
"They aren't furiously writing on his solo material or anything, there aren't plans in place for a big solo launch and this wasn't recorded in the last few days they were together.
"They are very good friends and Zayn is taking time out, including visiting Naughty Boy at his studio and hanging out together."
A music producer who tweeted Zayn Malik's first solo track last night has reportedly been working with the former One Direction star since January.
Naughty Boy tweeted a snap alongside Zayn at the beginning of the year. It has now led fans to speculate that the Bradford singer was planning to leave the boy band for some time.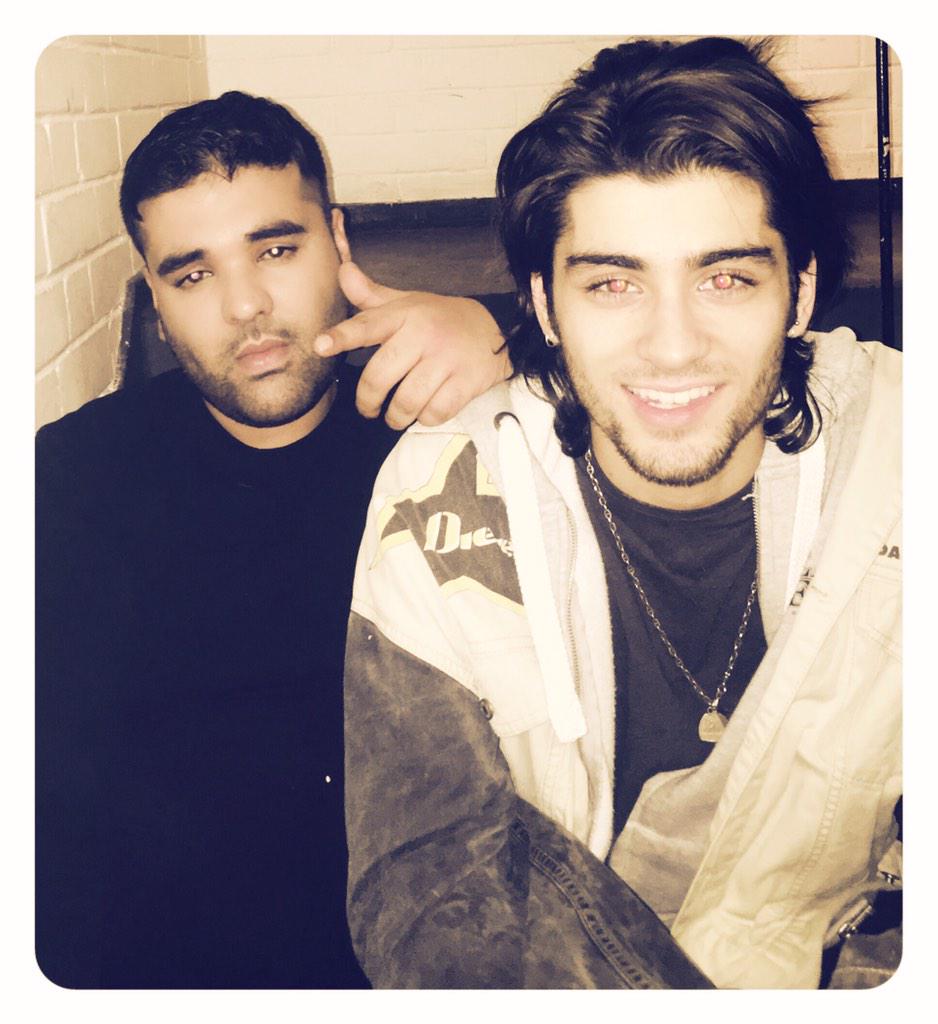 The producer, a close friend of Zayn, tweeted a link to the Bradford singer's first solo song last night:
Load more updates