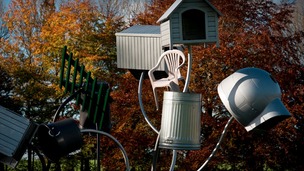 A forest with a difference has sprung up at Yorkshire Sculpture Park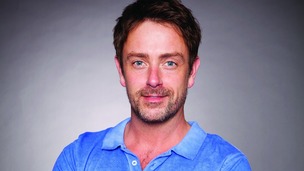 This week's dramatic siege on Emmerdale is the culmination of a long-running storyline centred around the character of Cameron Murray.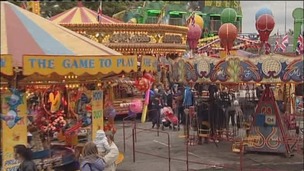 Hull Fair rolls into town today - and it's history spans more than 700 years.
Live updates
Rebecca Adlington in the jungle
National
Olympic swimmer Rebecca Adlington's sister has thanked her Twitter followers for all their "support and kind words" after she broke down in tears on I'm A Celebrity over her body insecurities.
She wrote on Adlington's Twitter account:
Thanks for all your support and kind words tonight! (Chloe, Becky's sister tweeting) #imacelebrity
Rebecca Adlington in the jungle
National
Body image expert Natasha Devon said Rebecca Adlington's tears over her body insecurities and Twitter abuse shows that society is "still judging people by how they look first and foremost".
Ms Devon told Daybreak: "When we hosted the 2012 Olympics and people started talking about our bodies being there to achieve first and foremost instead of look a certain way, I really thought as a society that might have been a turning point.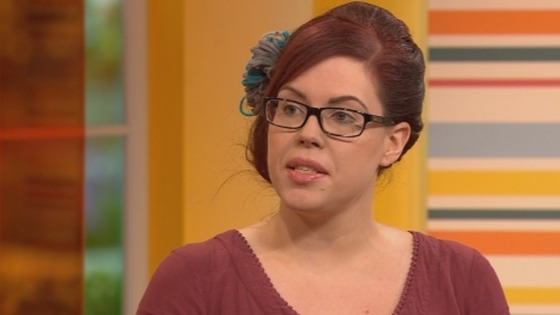 "But what has happened with Rebecca Adlington and the appalling way she has been trolled online shows that actually we are still judging people by how they look first and foremost.
"Rebecca Adlington is a medal-winning athlete, she has an amazing body that is capable of incredible things - that shouldn't be diminished because she's in there with somebody whose body does something different".
Advertisement
Rebecca Adlington in the jungle
National
Olympic gold-medallist Rebecca Adlington has admitted she feels "very insecure" about her looks and faces pressure to look a certain way.
Adlington broke down in tears on last night's I'm A Celebrity ... Get Me Out Of Here! when the camp discussed the subject of beauty.
Speaking in the Bush Telegraph, Adlington said, "We are made to think that being a size 12-14 like I am isn't attractive, that you have to have big hair and big boobs and all this ... and it makes you feel so c**p about yourself".
Rebecca Adlington in the jungle
National
Olympic swimmer Rebecca Adlington broke down in tears on I'm A Celebrity... Get Me Out Of Here! after she told model Amy Willerton she made her "insecure".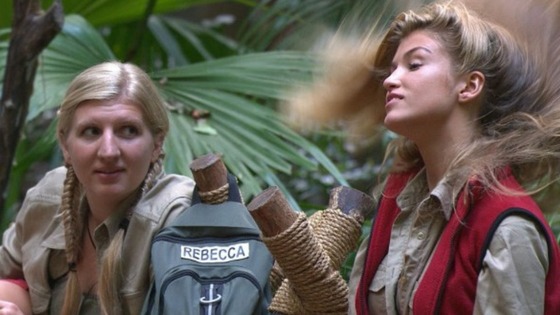 Adlington added: "And it's also making me very, very insecure that I have to look a certain way. For me, I was an athlete, I wasn't trying to be a model, but pretty much every single week on Twitter I get somebody commenting on the way I look."
Adlington told former EastEnder Laila Morse the model, who represented Great Britain at the Miss Universe 2013 pageant, "doesn't know what it's like on a day to day basis".
She said: "She's stick thin, she's got these push-up bras that make her boobs seem massive. She's stunning."
Click here for the latest news from I'm A Celebrity Get Me Out Of Here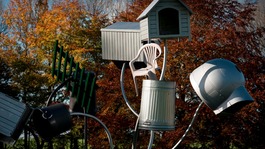 Hull is UK City of Culture
National
Actor Sir Tom Courtenay has backed Hull's bid to become the UK's City of Culture 2017 by starring in a short film to be shown to the competition's judges.
Featuring the poetry of Philip Larkin, Sir Tom and the people of Hull explain why "this city belongs to everyone".
He narrates, "A place cannot produce poems, it can only not prevent them and Hull is good at that, for Hull has its own sudden elegancies".
Advertisement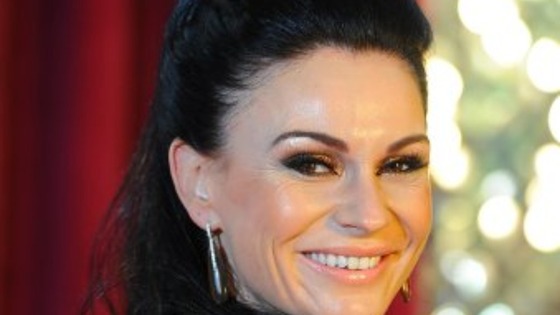 Emmerdale actress Lucy Pargeter is among those taking part in this year's "I'm a Celebrity...".
The series starts tonight on ITV.
Santa and the stars of the local Cinderella pantomime will arrive at Mansfield's Christmas lights switch-on tonight - along with a unicorn-drawn pumpkin.
The parade, which travels along Westgate from St John Street to the entrance to the Four Seasons shopping centre, will start at 2pm.
Children's film The Polar Express will be screened in the market place.
Executive Mayor Tony Egginton said: "We've got lots of new and interesting things happening at The Big Switch On this year and we hope lots of people will come down to the town centre to celebrate with us."
Musical theatre fans are in for a treat in Cleethorpes.
Curtain Up's production of "Strictly Rodgers and Hammerstein" celebrates the most influential American musical theatre writing team.
Songs in the show include Oklahoma, Carousel, South Pacific, The King and I and The Sound Of Music. The show runs at the Memorial Hall in Cleethorpes, from Thursday November 21 to Saturday November 23, including a matinee.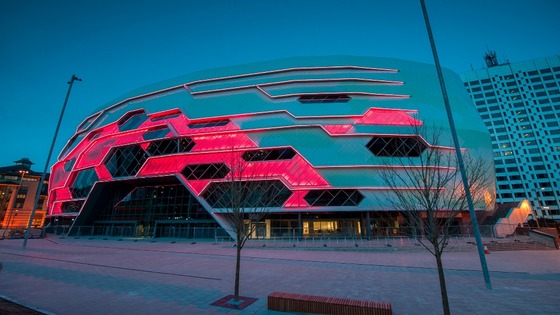 Leeds First Direct Arena has won a prestigious engineering award.
It landed the award in the arts and entertainment category at the Structural Awards 2013.
The arena was picked from a global shortlist, which included entries from Germany, Georgia, China and even Antarctica.
Load more updates