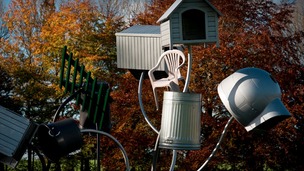 A forest with a difference has sprung up at Yorkshire Sculpture Park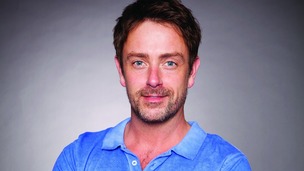 This week's dramatic siege on Emmerdale is the culmination of a long-running storyline centred around the character of Cameron Murray.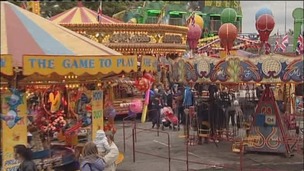 Hull Fair rolls into town today - and it's history spans more than 700 years.
Live updates
It may only be the start of November, but for the more organised among us it's time to start thinking about Christmas - and in particular those must-have festive toys.
There's tough competition to be the most popular gift underneath the nation's Christmas trees and to give parents a helping hand the top 11 toys have been announced, as David Wood reports.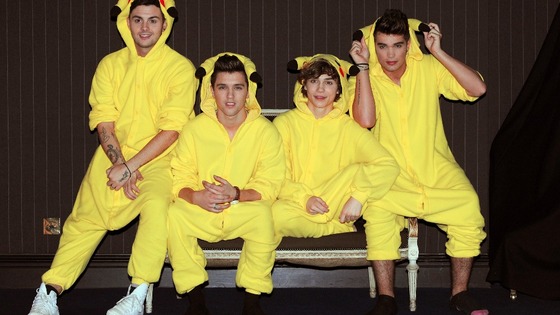 Boy Bands Union J and The Vamps will be entertaining crowds of up to 15,000 at the Meadowhall shopping centre in Sheffield tonight - in the run-up to the switch-on of the mall's Christmas lights. The sell-out charity event is ticket only.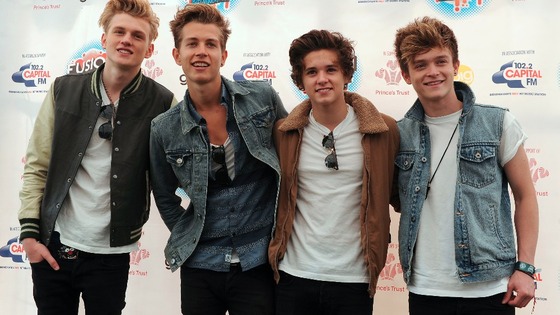 Advertisement
The Deep aquarium in Hull has announced its latest attraction - a new colony of penguins - which is due to be unveiled early next year. Emma Wilkinson reports.
A grandfather from Doncaster has landed a starring role in the latest video by the biggest boy band in the whole wide world. But then his grandson is ..... Louis Tomlinson, from One Direction! Here Len Poulston tell's Christine and Duncan how it all came about.
When a Yorkshire photographer captured a four piece pop group on camera in Huddersfield in 1963, he didn't realise how big the band would become.
Travor Bray from Holmfirth shot the Beatles when they performed at the ABC Cinema 50 years ago this month. But only now, seven years after his death, have his rare photographs been widely seen.
They're about to go on display to mark the anniversary of their gig. Emma Wilkinson reports.
Advertisement
Fans of television memorabilia and car lovers alike take heed - a part of TV history is going up for auction in Harrogate.
One of the most familiar cars on our screens during the 80's - Bergerac's Triumph Roadster 2000 - is expected to fetch thousand of pounds when it's sold off later this month.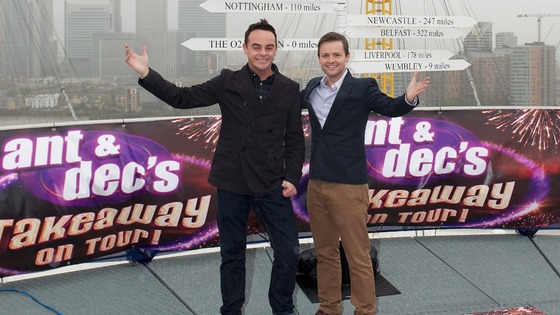 Television duo Ant & Dec are bringing their Saturday Night Takeaway to Yorkshire.
The pair will be appearing at the First Direct Arena in Leeds in August 2014, as they travel around the country.
Tickets go on sale on Friday 8 November.
For more than 30 years Richard Thorp was a well-known and well-loved member of the Emmerdale cast , playing former Woolpack landlord Alan Turner.
His death in May came as a sad loss to the soap family and in tonight's episode viewers will see his character's funeral taking place, a fitting tribute to an illustrious career. Sally Simpson has more.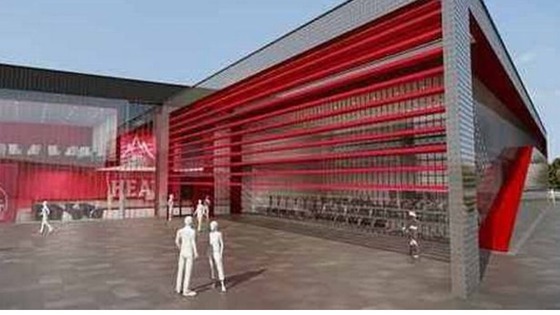 Plans for a £4 million indoor sports arena in Huddersfield have been unveiled.
It would be a base for the town's basketball club, Huddersfield Heat, but also provide a venue for music and cultural events.
The club said the arena, which will be the permanent home for the town's professional basketball club, will boast sport, fitness and strength and conditioning provision aimed specifically at performance clubs and athletes, together with a 2,500-seater main arena.
Huddersfield Heat chief executive Eduardo Perez said: "There will be no cost at all to the taxpayer as this is fully club and private funding that we have sourced.
"This arena is going to be a real bonus to the town for that reason, another great attraction to the town with no impact on the local residents from a tax perspective."
Load more updates