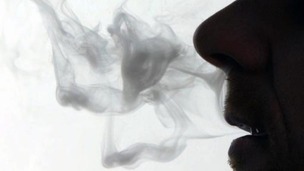 New figures suggest the number of people surviving lung cancer in the region has gone up.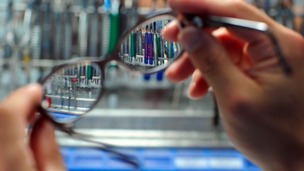 A project has started in Bradford to see there is a link between sight problems in young school children and their reading level.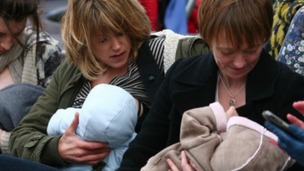 Mothers in South Yorkshire and Derbyshire are going to be given shopping vouchers if they breastfeed their babies from birth.
Live updates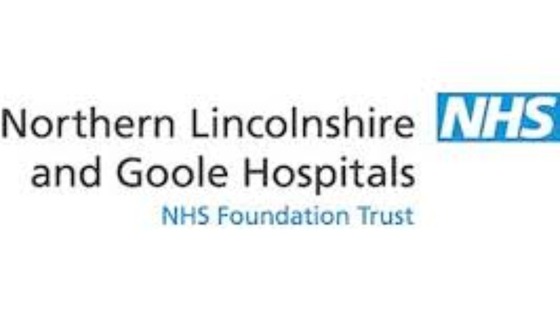 Northern Lincolnshire and Goole Hospitals NHS Foundation Trust is among 16 NHS trusts in England showing higher than expected death rates, according to a major report.
The guide, from health statistics firm Dr Foster, showed 16 hospital trusts had higher than expected death rates among patients in hospital, down from 20 the previous year.
The analysis showed 13 hospital trusts scored poorly on at least two out of four main indicators relating to patient death.
The indicators included a standard measure of in-hospital deaths, deaths within 30 days of the patient leaving hospital, deaths after surgery and deaths among people with low-risk conditions who would normally survive.
Of these 13 trusts, five were investigated earlier in the year by NHS medical director Sir Bruce Keogh over concerns about their standards of care.
They were Northern Lincolnshire and Goole, Blackpool, Medway, North Cumbria, and United Lincolnshire hospital trusts.
Overall, the new report showed that 28 trusts had lower than expected in-hospital death rates. Furthermore, more trusts scored low on two or more of the death rate indicators than scored highly.
Using all key measures, the data also showed that 10 hospital trusts have one or more hospital sites with a death rate higher than the overall trust level.
The number of people who died in hospital in England and Wales in 2012/13 was also higher than in the previous year but lower than 2010/11.
Some 237,100 patients died in hospital in 2012/13, 4,400 more than in 2011/12 but 5,300 fewer than 2010/11.
New proposals could mean Lincolnshire is served by one A&E unit and a network of A&E locals.
After the Keogh report said that patient safety was being compromised in the county the proposals represent an attempt to save money while ensuring patients receive the best possible care.
As well as setting up a single main A&E department to cover the whole county, the plans propose consolidating midwifery and obstetric clinics currently at Lincoln County and Boston Pilgrim on to a single site.
They would also include the construction of a "purpose built paediatric unit" in a central location such as Sleaford and children's services elsewhere in the county moving to a single facility.
Advertisement
PLANS for a new sports and activity centre complete with swimming pool are today being announced by sports and health leaders in Sheffield.
It's expected to be built in High Green, with the City Council and Ecclesfield Parish Council working with the National Centre for Sport and Exercise Medicine to complete the project.
The new facility would have a swimming pool, community gym, dance studio and specialist health consultation rooms.
It's the first time in Sheffield that sports and health services will be under one roof.
Child smokers
Researchers warn a study which shows more than 18,000 children took up smoking in Yorkshire and Northern Lincolnshire in 2011 should be seen as a child protection issue.
The researchers based their analysis on data taken from the 2011 'Smoking, drinking and drug use among young people in England' survey, which targets schoolchildren in England between the ages of 11 and 15 every year.
Questionnaires were completed by 6519 children in 219 schools.
"Smoking is among the largest causes of preventable deaths worldwide. The present data should help to raise awareness of childhood smoking and to focus attention on the need to address this important child protection issue."
– Report authors
Child smokers
A survey published today reveals shocking numbers of children taking up smoking in Yorkshire and Northern Lincolnshire.
In 2011, more than 18,683 eleven to fifteen-year-olds took up the habit - or 51 children per day. It's thought the figures could be on the increase this year.
Taking up smoking at a young age is an even greater risk to health than starting later in life, experts say. People who start smoking before the age of 15 run a higher risk of developing lung cancer than those who take up the habit later on.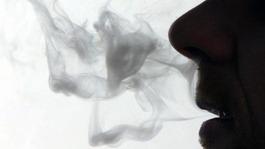 New figures suggest the number of people surviving lung cancer in the region has gone up.
Read the full story
Advertisement
Winter may be here and Jack Frost up to his old tricks, but he's no match for Santa, or in this case four hundred Santas who braved the cold and turned up en masse to take part in a fun run in Wetherby... all in the name of charity. Adam Fowler reports.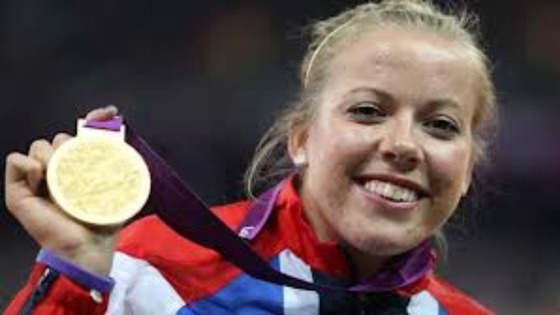 A rose has been bred in honour of double gold medal winning Paralympian Hannah Cockroft from Halifax, with proceeds helping to raise money for the Forget Me Not Children's Hospice in Huddersfield.
The 'Hannah Lucy Cockroft' golden rose, bred by Ronnie Rawlins of Huddersfield, will be on sale at the nurseries of R V Roger of Pickering.
As an ambassador for the charity, Hannah has asked that £2 from each rose sale will go towards the Hospice which exists to give vital support to children with a life limiting condition and their families.
Hannah will be attending a rose planting ceremony of her rose at today.
Carers' Rights Day
More than 32 thousand carers in Yorkshire and Northern Lincolnshire are unwittingly missing out on a hundred million pounds of unclaimed Carers' Allowance, while 40 per cent are in debt. That's the claim being made by the charity Carers UK.
Today, on Carers' Rights Day, campaigners in Hull were giving out leaflets to highlight the help available to those who look after a loved one. In Hull there are 23,000 people supporting others - with many not aware of the information and advice they need to claim benefits.
Among the support workers was Beverley Shore from the Carers' Information and Support Service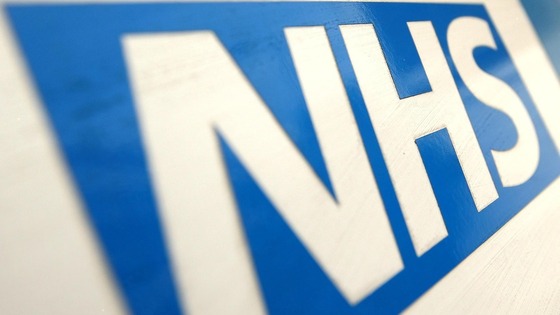 Compensation of over one million pounds has been awarded to a mum of three after a series of botched operations left her crippled for life.
Seven years ago Tracey Hughes, from Spalding, fell and broke her leg. But mistakes made at Boston's Pilgrim Hospital meant she almost had to have it amputated. In the meantime Tracey's home was repossessed after her partner lost his job as he took time off to care for her.
Load more updates