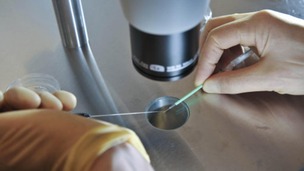 Hull Royal Infirmary has been praised for its IVF success rate, which is twice the national average.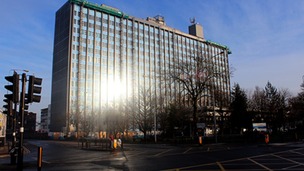 Hull and East Yorkshire Hospitals NHS Trust has published a response to reports about the future of Hull Royal Infirmary.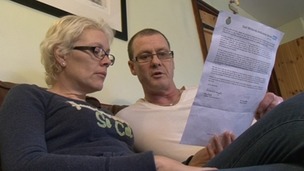 Anita Trewick, who survived a double brain haemorrhage, despite being misdiagnosed twice by ambulance crews, is calling for action.
Live updates
A new scheme aimed at helping people with cancer get the emotional support they need has been launched in Doncaster.
The Cancer Buddies service will give one on one support to those battling the disease by teaming them up with others who've been affected by the illness.
Martin Fisher went to the launch:
Yorkshire Ambulance staff to strike again
The Trust is in on-going discussions with UNISON representatives regarding the recent review of A&E operations.

Executive Directors of Yorkshire Ambulance Service NHS Trust met with representatives of UNISON on Monday 3 March 2014 and a further meeting is scheduled for later this week. Monday's meeting was encouraging and we continue to work together towards a positive outcome.

We remain focused on providing safe, responsive and high-quality services to patients and looking after the welfare of our staff
– Yorkshire Ambulance Service NHS Trust
Advertisement
Yorkshire Ambulance staff to strike again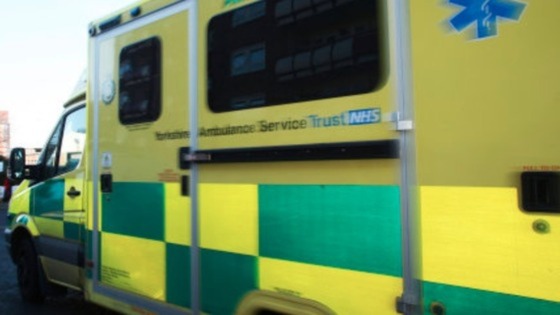 As Yorkshire Ambulance staff prepare to strike today, members of another major union are threatening to ballot for a new round of strike action.
Unison, which has 3,000 members working for Yorkshire Ambulance Service, wants a number of demands to be met, as it says changes in working practices are affecting the welfare of staff.
They claim staff are often left hungry and tired, which they say could impact on patients.
Demands include ensuring staff can take breaks and that ambulances should not be staffed only by two emergency care assistants.
Yorkshire Ambulance staff to strike again
The Yorkshire Ambulance Service has said it is concerned about a five hour walk-out by some of its staff, but will have back-up plans in place.
Once again this will take place without any concessions for the most seriously ill and injured patients and we remain concerned over this type of action. We have continued to seek on-going dialogue with Unite the Union through Acas (Advisory, Conciliation and Arbitration Service).
Our focus will continue to be on safeguarding patient care and we are committed to minimising the level of disruption to our services. Throughout the periods of industrial action we will be taking steps to maintain operational cover to sustain effective and safe services for patients calling upon us for emergency medical assistance.

We will continue to make every effort to get to patients as quickly as possible, whilst maintaining high standards of patient care.
– Yorkshire Ambulance Service NHS Trust
Yorkshire Ambulance staff to strike again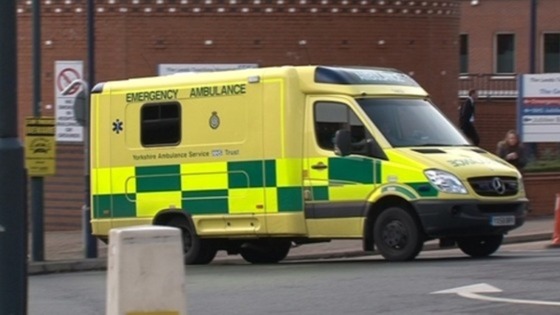 Ambulance staff are to stage a five hour strike today in Yorkshire in protest at new shift patterns.
Unite members at Yorkshire Ambulance Service NHS Trust have held four strikes since February and will walk out again from 3pm this afternoon.
The union claims planned longer shift patterns could see staff working for 10 hours without a meal break.
They plan to stage another five hour walk-out on Monday.
Dewsbury A&E services to be scaled back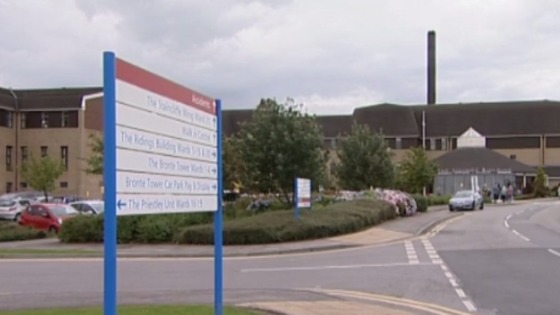 Health bosses say the controversial decision to downgrade the A&E department at Dewsbury Hospital is a good thing for patients.
In a statement, the The Mid Yorkshire Hospitals NHS Trust said:
"We very much welcome the Secretary of State's decision. This means we can now take forward our plans to reorganise hospital services to significantly improve health outcomes for the people of North Kirklees and Wakefield.
"We will continue to involve local people and their representatives in developing the new service models. We will also continue to be open and transparent about our plans so that people know when changes will happen and how services will be better for local people.
"The reorganisation of hospital services will take place over the next three years and are part of a significant programme of transformation for the local health system, which will lead to more care being available close to people's homes reducing the need for treatment in hospitals."
Advertisement
Dewsbury A&E services to be scaled back
Controversial plans to downgrade the accident and emergency department at Dewsbury Hospital are to go ahead in the face of fierce opposition from tens of thousands of local residents.
The Health Secretary has rejected a bid to stop the reduction of services at the hospital. It means emergency cases and some maternity and children's services will move to Wakefield.
One local MP has claimed it could mean the whole hospital at Dewsbury closing in just two years. But the trust which runs hospitals in the area says the changes will improve patient care.
University of York research depression during pregnancy
Tyne Tees
The BaBY project (Born and Bred in Yorkshire) is a research study following a large group of mothers, their partners and babies from pregnancy onwards. It aims to find out more about the health and wellbeing of babies and their parents during pregnancy, labour and after birth.
Chief Investigator Professor Simon Gilbody from the Department of Health Sciences at the University of York and the Hull York Medical School leads the project. He says the problem is not the treatment it is the identification:
"Clinical depression is an important problem for mothers, babies and families. Help can be offered when depression is identified, either through social support or specific treatments such as psychological therapy or medication. However, effective treatment relies on depression being identified in the first place."
– Chief Investigator Professor Simon Gilbody
University of York research depression during pregnancy
Tyne Tees
The depressive illness affects around one in ten women, according to statistics.
It starts within 2 months of giving birth, however women suffering antenatal stress or stress during pregnancy could experience postnatal depression.
There is an extensive list of symptoms, such as being irritable, feeling anxious, hopeless, not sleeping, losing interest in sexual intercourse, feeling guilty and unable to cope.
Some women may develop suicidal thoughts. In these circumstances the advice is to see a GP urgently.
Midwives, health visitors and GPs are able to refer cases.
University of York research depression during pregnancy
Tyne Tees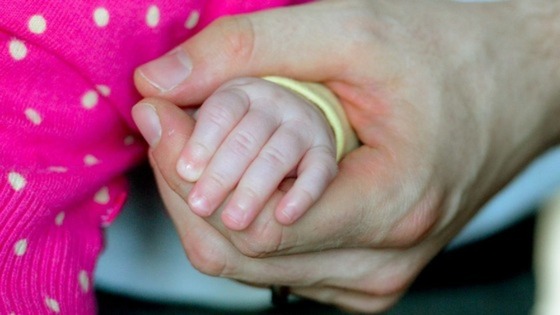 Researchers at the University of York are investigating depression during pregnancy and early motherhood. Currently, around half of cases are missed. Between one in five and one in ten mothers are affected.
The researchers are working on 'Baby Panda' which is a study looking at whether screening works, if a brief screening questionnaire can detect depression.
Load more updates