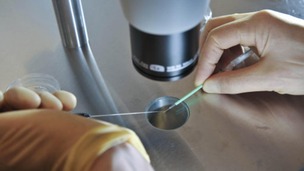 Hull Royal Infirmary has been praised for its IVF success rate, which is twice the national average.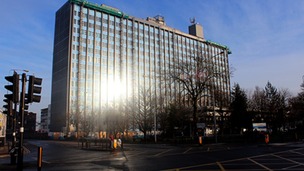 Hull and East Yorkshire Hospitals NHS Trust has published a response to reports about the future of Hull Royal Infirmary.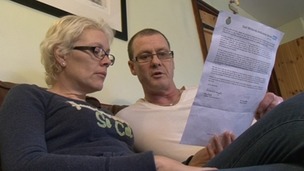 Anita Trewick, who survived a double brain haemorrhage, despite being misdiagnosed twice by ambulance crews, is calling for action.
Live updates
27 Bradford takeaways found with zero hygiene rating
Images released by Bradford Council show the conditions found in some of the city's takeaways given a food hygiene rating of zero.
Bradford East MP, David Ward, has been calling for mandatory legislation calling for all food outlets to clearly display their hygiene rating.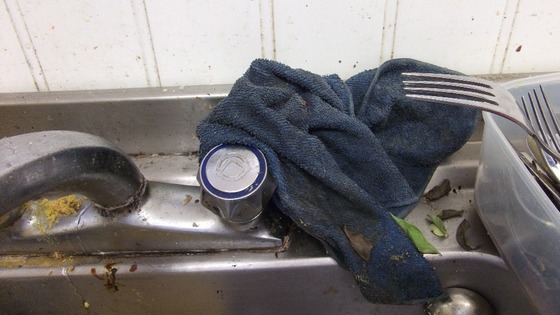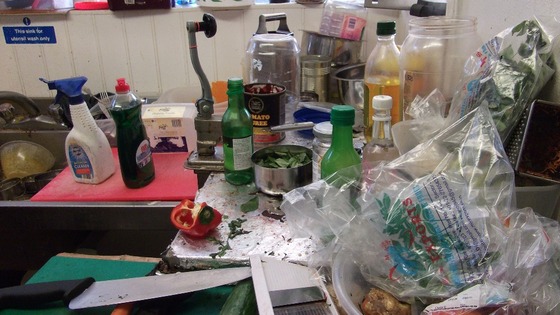 Hospital chiefs set out radical shake-up of Mid Yorkshire
Some GP surgeries in Wakefield could be opening seven days a week, to ease the pressure on local hospitals.
It comes as health chiefs revealed more about the controversial shake-up of hospitals in the Mid-Yorkshire Trust. The A& E department at Dewsbury hospital will be downgraded, with care centralised at Pinderfields in Wakefield.
Some maternity and childrens services will also move to Pinderfields. But to take capacity out of the hospital, community services have to be sufficiently developed. Practices in Osset, Horbury and rural Wakfield have applied to take part in a pilot scheme.
Dr Phil Earnshaw, Chair of the Wakefield Clinical Commissioning Group says the changes will help to streamline the service:
Advertisement
27 Bradford takeaways found with zero hygiene rating
Bradford East MP, David Ward, is calling for the mandatory display of food hygiene ratings, after 27 food venues in the city were found with a rating of zero:
27 Bradford takeaways found with zero hygiene rating
Bradford East MP, David Ward, is campaigning for all takeaways, restaurants and cafes to be forced to display their food hygiene scores on their front doors.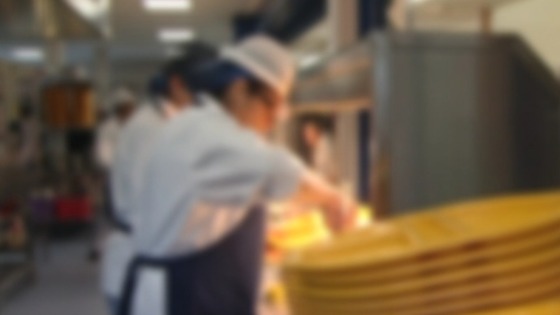 The Lib-Dem MP has tabled a Parliamentary Motion calling for a mandatory "scores on the doors" scheme.
He launched his campaign after new figures revealed 27 food premises in Bradford had received the lowest zero ratings after recent hygiene inspections.
Click here to see the ratings for all businesses in Bradford
Hospital chiefs set out radical shake-up of Mid Yorkshire
Hospital chiefs have been setting out the framework for the radical shake-up of services across Mid Yorkshire.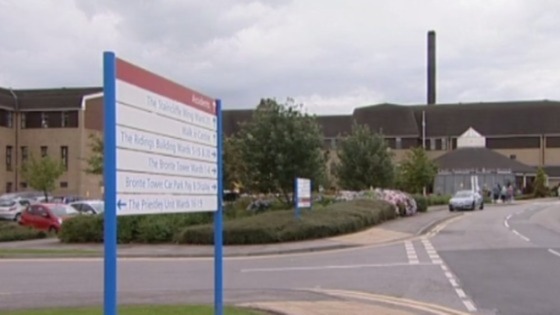 Dewsbury's A&E department will be downgraded to a minor injuries unit, with emergency services centralised at Pinderfields hospital in Wakefield. Maternity services at Dewsbury will become midwife-led, with more women going to Pinderfields to give birth.
The children's ward at Dewsbury will also close, although a daytime assessment unit will open there. Children needing an overnight stay will be admitted to Pinderfields.
Overall 170 beds will be lost.
£20 million though will be invested in the Dewsbury site, giving it the capacity to care for 14,000 more patients. There will be an increased in planned surgery and outpatient care, plus community facilities.
The changes, which should balance the books of the trust, will be introduced over the next three years.
A pilot programme involving GPs in Osset, Horbury and rural Wakefield have also been revealed. Some surgeries will be open seven days a week. Services have to be sufficiently developed in order to reduce pressure on and take capacity out of the hospitals.
Doncaster's Mick Brennan has finished a creditable tenth in the Super-G event at the Winter Paralympics at Sochi.
The 34 year old, who lost both his legs while serving with the Royal Signals in Iraq in 2004, has only been skiing for six years - considerably less than most of his rivals. He's also competing in the Slalom and Giant Slalom.
Advertisement
A new scheme aimed at helping people with cancer get the emotional support they need has been launched in Doncaster.
The Cancer Buddies service will give one on one support to those battling the disease by teaming them up with others who've been affected by the illness.
Martin Fisher went to the launch:
Yorkshire Ambulance staff to strike again
The Trust is in on-going discussions with UNISON representatives regarding the recent review of A&E operations.

Executive Directors of Yorkshire Ambulance Service NHS Trust met with representatives of UNISON on Monday 3 March 2014 and a further meeting is scheduled for later this week. Monday's meeting was encouraging and we continue to work together towards a positive outcome.

We remain focused on providing safe, responsive and high-quality services to patients and looking after the welfare of our staff
– Yorkshire Ambulance Service NHS Trust
Yorkshire Ambulance staff to strike again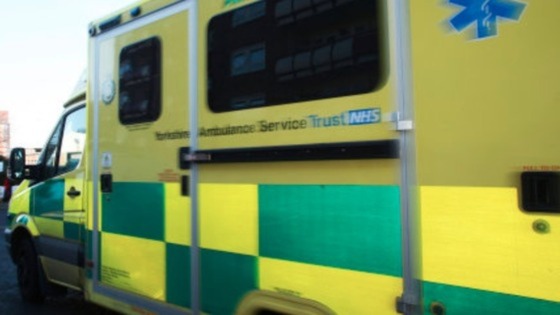 As Yorkshire Ambulance staff prepare to strike today, members of another major union are threatening to ballot for a new round of strike action.
Unison, which has 3,000 members working for Yorkshire Ambulance Service, wants a number of demands to be met, as it says changes in working practices are affecting the welfare of staff.
They claim staff are often left hungry and tired, which they say could impact on patients.
Demands include ensuring staff can take breaks and that ambulances should not be staffed only by two emergency care assistants.
Yorkshire Ambulance staff to strike again
The Yorkshire Ambulance Service has said it is concerned about a five hour walk-out by some of its staff, but will have back-up plans in place.
Once again this will take place without any concessions for the most seriously ill and injured patients and we remain concerned over this type of action. We have continued to seek on-going dialogue with Unite the Union through Acas (Advisory, Conciliation and Arbitration Service).
Our focus will continue to be on safeguarding patient care and we are committed to minimising the level of disruption to our services. Throughout the periods of industrial action we will be taking steps to maintain operational cover to sustain effective and safe services for patients calling upon us for emergency medical assistance.

We will continue to make every effort to get to patients as quickly as possible, whilst maintaining high standards of patient care.
– Yorkshire Ambulance Service NHS Trust
Load more updates