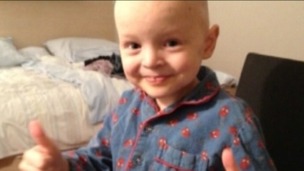 A little boy from York who lost his battle with cancer has left a huge legacy.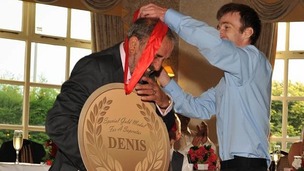 Cuts to council budgets for care has left many people vulnerable. Shared Lives asks people in the community to house those in need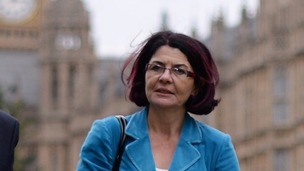 Hull MP Diana Johnson says the city's NHS is missing out on crucial funding and staff are 'overstretched'.
Live updates
Hull's hi-tech medical dummies to be shown off in Chicago
Hull Royal Infirmary's Director of Education says there is growing evidence that putting trainees through simulation exercises makes them better doctors and nurses. Dr Makani Purva has seen the benefit of the training programme which is now in operation:
Hull's hi-tech medical dummies to be shown off in Chicago
One of the training team at Hull Royal Infirmary is getting ready to travel to Chicago to show off their system of simulated emergencies with a range of hi-tech dummies. Stuart Riby hopes they can share some of what they have learned with colleagues from around the world as well as pick up new ideas as well:
Advertisement
Hull's hi-tech medical dummies to be shown off in Chicago
One of the simulation trainers at Hull Royal Infirmary's clinical skills department says their range of hi-tech dummies are much more realistic for training new doctors and nurses. Chris Gay can control their movements and how they respond to the 'treatment' options given during a mocked-up scenario:
Hull's hi-tech medical dummies to be shown off in Chicago
The trainee doctor who was put through his paces reacting to a mock cardiac arrest with one of Hull Royal Infirmary's range of hi-tech dummies says it really gets the adrenaline surging. Alan Gopal has been demonstrating the purpose-built clinical skills department which will be shown off at a health conference in Chicago next week:
Hull's hi-tech medical dummies to be shown off in Chicago
The clinical skills team at Hull Royal Infirmary have been showing off their range of hi-tech dummies which they use to train new doctors and nurses. In this scenario the fake patient is put into cardiac arrest to see how the trainee doctor reacts. Everyone else in the room is an actor:
Hull's hi-tech medical dummies to be shown off in Chicago
The team that use a series of hi-tech medical dummies in Hull to train new doctors and nurses is sending one of its technicians to speak at a major health conference in Chicago to show off its innovative use of technology.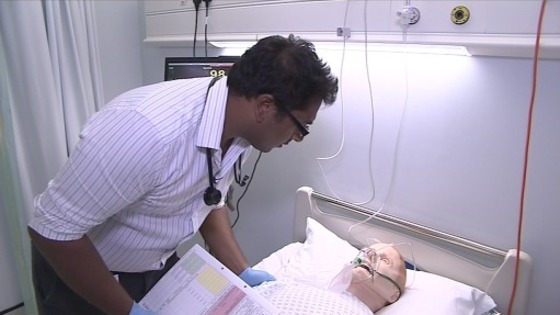 Hull and East Yorkshire Hospitals NHS Trust has several fake 'patients' who can be programmed to demonstrate a range of medical problems in real time. Medics can then use them to rehearse what they would do in a real emergency.
"We are really fortunate here in Hull to have some of the best simulation and medical education facilities going. In many areas, we're leading the way nationally, and this is really beneficial when it comes to training our doctors and nurses of the future. I'm honoured to have been invited to speak at the conference, and hope that in doing so, I can share some of the best practice we've been developing locally, bring some innovative best practice back from other countries, and really help to put Hull on the map."
– Stuart Riby, Medical Simulation Technician
Advertisement
Eid gifts presented to children at Leeds hospital
Children at Leeds Children's Heart Surgery Unit got a pleasant surprise this week when gifts were handed out across the ward.
Muslims celebrating Eid donated around £3,000 worth of presents to help raise spirits among the patients.
Adil Hussain told ITV Calendar that after the fasting of Ramadan it is tradition to think of those in need of help:
Patient refused licensed cannabis
The commissioning group which refused to fund a patient's cannabis-based drug says there is a lack of evidence about the benefits of the drug.
NHS Redditch and Bromsgrove Clinical Commissioning Group said the Worcestershire Area Prescribing Committee had considered the evidence relating to Sativex for use of the treatment and the cost-effectiveness for patients.
On consideration, the Area Prescribing Committee did not consider it suitable for NHS funding due to limitations in clinical trial data and a lack of evidence of value for money for use of NHS funds.

Therefore Sativex is not recommended for use within Worcestershire Clinical Commissioning Groups.

If new evidence becomes available, local clinicians may make a resubmission for consideration to the Worcestershire Area Prescribing Committee citing details of the new information available.
– GARY HAMMERSLEY, NHS REDDITCH AND BROMSGROVE CLINICAL COMMISSIONING GROUP

All the commissioning groups in the Calendar region have also refused to fund the drug.
Patient refused licensed cannabis
A multiple sclerosis patient has hit out at a "postcode lottery" in treatments for the condition as she battles to get funding for the UK's first licensed cannabis-based medication.
Watch the full report by Charlotte Cross:
Patient refused licensed cannabis
A charity which supports people with Multiple Sclerosis is backing a patient who claims funding for a cannabis-based drug should be available for everybody.
Cannabis itself has been used as a medicinal treatment for hundreds of years, but is still illegal in the UK in its raw form.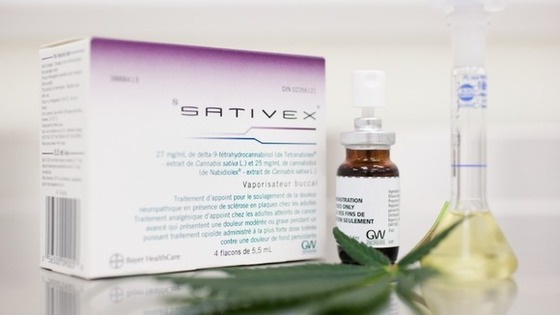 Yvette Hodges had the medication recommended by her GP, but the Worcestershire Area Prescribing Committee has refused to fund it. She said she is aware of a number of people who self-medicate with cannabis, through various support groups and networks online.
"I am aware that people would turn to cannabis to relieve their pain - my theory on that is, if Sativex was available, I don't think people would do that.

I think the people who are turning to that do it because they can't get the drug that they need."
– Yvette Hodges

This has led to the MS Society launching its Treat Me Right campaign to call on health bosses to review prescribing levels for people diagnosed with MS.

The society wants all NHS bodies to fund Sativex - saying it should not be based on a patient's postcode.
"For years, the government has said 'we will prosecute people who use cannabis medicinally, people should wait for the pharmaceutical product to be available and that will then be prescribed'.

Well, the product is now available, and it's not being prescribed, so that leaves people between a rock and a hard place.

People should have access to it so they're not forced to look for what is still an illegal drug."
– Nick Rijke, MS Society

Sativex is not currently funded by any of the NHS commissioning bodies in the Calendar region - they say they need more evidence that it is value for money.
Load more updates