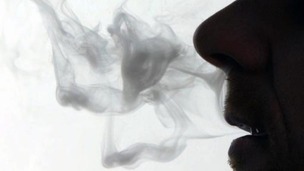 New figures suggest the number of people surviving lung cancer in the region has gone up.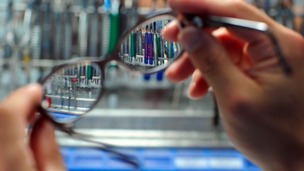 A project has started in Bradford to see there is a link between sight problems in young school children and their reading level.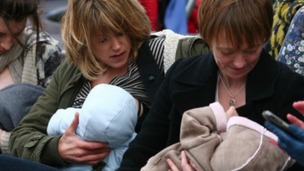 Mothers in South Yorkshire and Derbyshire are going to be given shopping vouchers if they breastfeed their babies from birth.
Live updates
Carers' Rights Day
More than 32 thousand carers in Yorkshire and Northern Lincolnshire are unwittingly missing out on a hundred million pounds of unclaimed Carers' Allowance, while 40 per cent are in debt. That's the claim being made by the charity Carers UK.
Today, on Carers' Rights Day, campaigners in Hull were giving out leaflets to highlight the help available to those who look after a loved one. In Hull there are 23,000 people supporting others - with many not aware of the information and advice they need to claim benefits.
Among the support workers was Beverley Shore from the Carers' Information and Support Service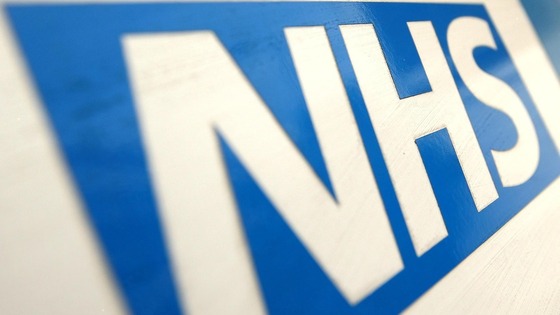 Compensation of over one million pounds has been awarded to a mum of three after a series of botched operations left her crippled for life.
Seven years ago Tracey Hughes, from Spalding, fell and broke her leg. But mistakes made at Boston's Pilgrim Hospital meant she almost had to have it amputated. In the meantime Tracey's home was repossessed after her partner lost his job as he took time off to care for her.
Advertisement
As National HIV Testing Week draws to a close, over 50s in Lincolnshire are being reminded to get tested. A local charity's revealed over half of people referred to it are in that age bracket.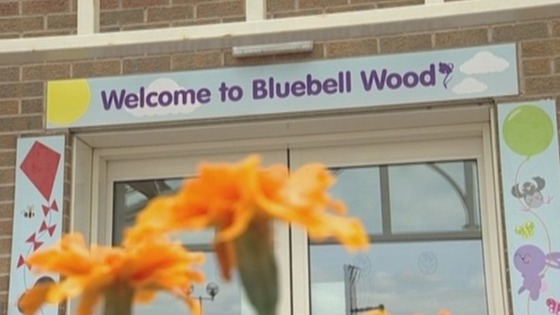 Bluebell Wood Children's Hospice in Sheffield has launched a fundraising appeal with a difference. They're looking for volunteers to spend the night in jail in Doncaster.
This year's event takes place on 20 February 2014 but the hospice need volunteers to sign up now. All "inmates" will be asked to raise £500 "bail money" before being released at the end of the day.
Local magistrate Liz Hepworth from Dronfield who took part in the event last year said: "Jail was a new experience for me, I had been responsible for sending people there as a magistrate but never been locked up myself.
"Being processed as a real prisoner was an interesting experience. I was very grateful to my friends for raising my bail and helping to raise funds for Bluebell Wood."
Anna Gott, Fundraiser at Bluebell Wood Children's Hospice said: "This event is a fantastic way to raise money for the hospice and may be for the more rebellious of our supporters."
Carers' Rights Day
Scunthorpe General Hospital is holding an advice session as part of Carers' Rights Day today.
The drop-in session is being held in the restaurant at the hospital between 2pm and 5pm, where people can speak to the carers' hospital liaison officer.
"Many people who are carers either don't realise that they are a carer or don't realise that there is help out there. It's estimated that millions in carers' benefits are unclaimed each year.

"If you look after your partner or a relative or a friend who is ill, frail or disabled and they couldn't manage without your help, then you are a carer and there is a whole host of support and information, both financial and practical, available which can help make life a little easier."
– Bev Herron, Hospital liaison officer
Carers' Rights Day
It's Carers' Rights Day today - and new statistics show there are more than 32,000 carers in Yorkshire and Northern Lincolnshire who are missing out on £100m of unclaimed Carers' Allowance, while 40 per cent are in debt.
Skipton in North Yorkshire has seen one of the biggest increases in the number of carers spending 20 hours a week or more looking after a loved one - a massive 53 per cent.
Advertisement
Hundreds of youngsters who are fighting cancer got the chance to be sports superstars for a day as they headed to Sheffield's Institute for Sport, to try everything from cheerleading to judo.
The idea is to keep them fit and active, even though many are undergoing often exhausting treatment at Sheffield's Children's Hospital. But as Martin Fisher found out they were keen to take up the challenge.
More than 100 veterans of Britain's nuclear weapons tests during the 1950's and 60's have taken their protest to parliament.
Many of the servicemen and their children have suffered health problems which they blame on their exposure to the radiation - although the courts say that's impossible to prove. They want the government to recognise their sacrifice as David Wood reports.
Ryan Smith wakes from coma
Lincolnshire teenager Ryan Smith is on his road to recovery after being in a coma for four months. He suffered severe head injuries when he was knocked off his bike while he wasn't wearing a crash helmet.
His father, Mark, has campaigned since to make helmets compulsory. Ryan has now woken from his coma, and spoken his first words. Chris Kiddey reports.
Ryan Smith wakes from coma
Ryan Smith's father, Mark, tells how his tears turned to those of joy when he heard one simple word from his son.
Load more updates