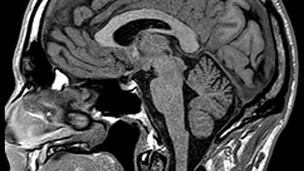 Medical researchers in Sheffield have discovered that diabetic nerve damage causes more harm in the brain than previously thought.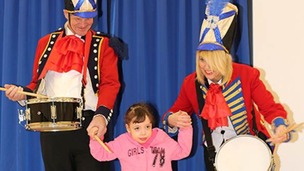 A couple from Baildon are setting off on a 100 mile drumming marathon to raise money for a little girl with a rare degenerative condtion.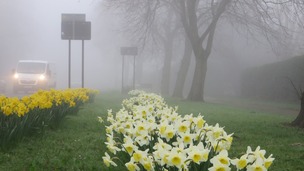 Air pollution is forecast to be moderate to high over parts of our region and very high over parts of north-west Norfolk.
Live updates
Medical professionals in York are warning residents of an increase in cases of scarlet fever.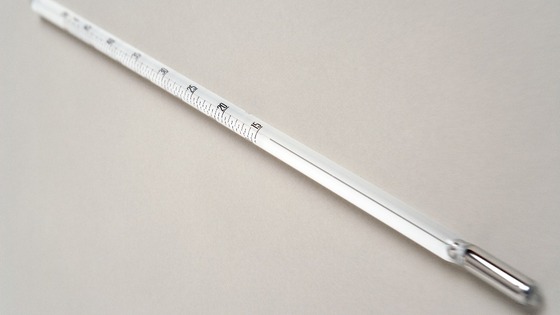 City of York Council is urging parents to look out for the symptoms of scarlet fever after Public Health England (PHE) has reported widespread increases of the disease.
A total of 868 notifications have been received in England in the last four weeks compared to 591 for the equivalent period last year.
Scarlet fever is mainly a childhood disease with around 90% of cases occurring in children under 10.
It is most common in children between the ages of two and eight, with four year olds most likely to develop the illness. Adults of all ages can also catch scarlet fever, but the diesease is much less common in adults.
*Symptoms include: *
Sore throat, headache, fever, nausea and vomiting
White coating on the tongue, which peels a few days later leaving the tongue looking red and swollen
Swollen glands in the neck
Fever over 38.3C or higher is common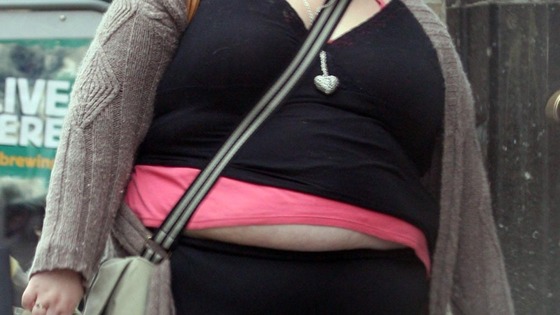 Eight out of ten people in our region are putting themselves at risk of illness and premature death by failing to recognise they're clinically obese. New research reveals almost sixty per cent of people in Yorkshire are overweight.
Advertisement
Ryan Smith stands for the first time since accident
A teenager who suffered serious brain damage when his bicycle was hit by a van has stood for the first time since the accident.
Ryan Smith, who's 17 and from Chapel St Leonards in Lincolnshire, was left in a coma after deciding not to wear a helmet for fear it would ruin his hairstyle.
He's remained in hospital ever since but this weekend, with the help of medical staff he was back on his own two feet.
His dad shot this footage as he stood up:
A check on Barnsley tanning salons has found a worrying amount of sunbeds emitting radiation levels over the legal limit.
Barnsley Council's Regulatory Services and Public Health departments have completed a project with the aim of helping businesses to comply with the Sunbeds (Regulations) Act 2010 and to test actual radiation levels from their sunbeds using specialist equipment.
Regulatory Services officers visited all known sunbed businesses within the borough and offered advice and information about the levels of radiation emitted from their sunbeds, the potential effects of sunbed use on health and the importance of controlling sunbed use in compliance with legislation.
Sunbeds well above this level are blasting customers with rays that are only found in outer space. The levels found are literally out of this world. We expect all sunbed operators within Barnsley to ensure that they comply with the legislation and acceptable standards of safety.
– Cllr Roy Miller, Barnsley Council
Doctors and patients in Halifax will get their chance to air their concerns about the possible closure of the town's A&E department to the Shadow Health Secretary later.
A care commissioning group has put forward the plans to save £50 million, but campaigners say it could put lives at risk.
The proposals include options to downgrade either Halifax or Huddersfield's casualty service - but downgrading Calderdale Royal Hospital's service is the preferred option.
Richmonshire District Council has announced it is considering legal action over the decision to downgrade children's and maternity services at the Friarage Hospital in Northallerton.
The Council's Solicitor Callum McKeon said he has looked at the review process:
"I believe that there were elements of the process that were legally flawed. At a full meeting of Richmondshire District Council, members of the Council voted unanimously to instruct me to establish whether these flaws are sufficient to bring a legal case against the Hambleton, Richmondshire and Whitby Clinical Commissioning Group to require them to revisit their decision and to reconsider the alternative options that were submitted to them."
Councillor John Blackie, the Leader of the Council, said:
"The consultant-led services are of too great a value to the local communities the Friarage serves to see them taken away by a decision making process that has at times appeared bizarre, if not inexplicable. It is my sincerest hope that the QC agrees so that we will be in a position to mount a legal challenge."
Advertisement
Region suffers high air pollution
Health Agencies have issued health warnings after a rise in the level of air pollution across the region.
Public Health England say that most people will not be affected but some people with specific medical issues should be more careful.
Whilst most people will not be affected by short term peaks in air pollution, some individuals, particularly vulnerable groups such as those with pre-existing heart or lung conditions, may experience increased symptoms.

On occasions where air pollution levels are high, adults and children with lung problems, and adults with heart problems, should reduce strenuous physical exertion, particularly outdoors, and particularly if they experience symptoms. People with asthma may find they need to use their reliever inhaler more often. Older people should also reduce physical exertion.
– Public Health England Yorkshire and the Humber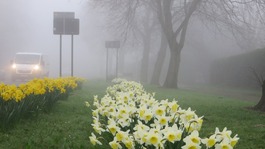 Air pollution is forecast to be moderate to high over parts of our region and very high over parts of north-west Norfolk.
Read the full story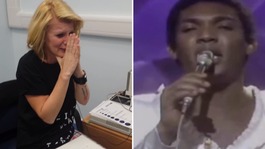 A man whose best friend has recently been fitted with a cochlear implant was given the task of choosing the first music she would ever hear.
Read the full story
The Bishop of Lincoln will today launch a scheme aimed at helping more vulnerable people in Lincolnshire to live independently in their own homes. They'll be given support by a partnership made up of six charities.
Load more updates