The East Midlands Ambulance Service has missed its response targets for 999 calls for the fifth year in a row.
Each year the ambulance services across the UK are set a target by the government of reaching three quarters of life-threatening problems within eight minutes.
The service says despite missing the performance targets, figures over the last year show they are reaching more 999 calls within the eight minute target than in previous years.
Young people are facing significant delays in bowel cancer diagnosis, according to a major new study. Bowel Cancer UK says the findings highlight 'shocking' variations in treatment and care.
It comes as the family of a Barnsley woman who died from bowel cancer in her mid-thirties are calling for more to be done to highlight the disease:
Advertisement
Andrea Jenkyns, MP for Morley and Outwood, has called on Ministers to make an urgent decision on treatment for Abi Longfellow, who is suffering with a rare kidney disease: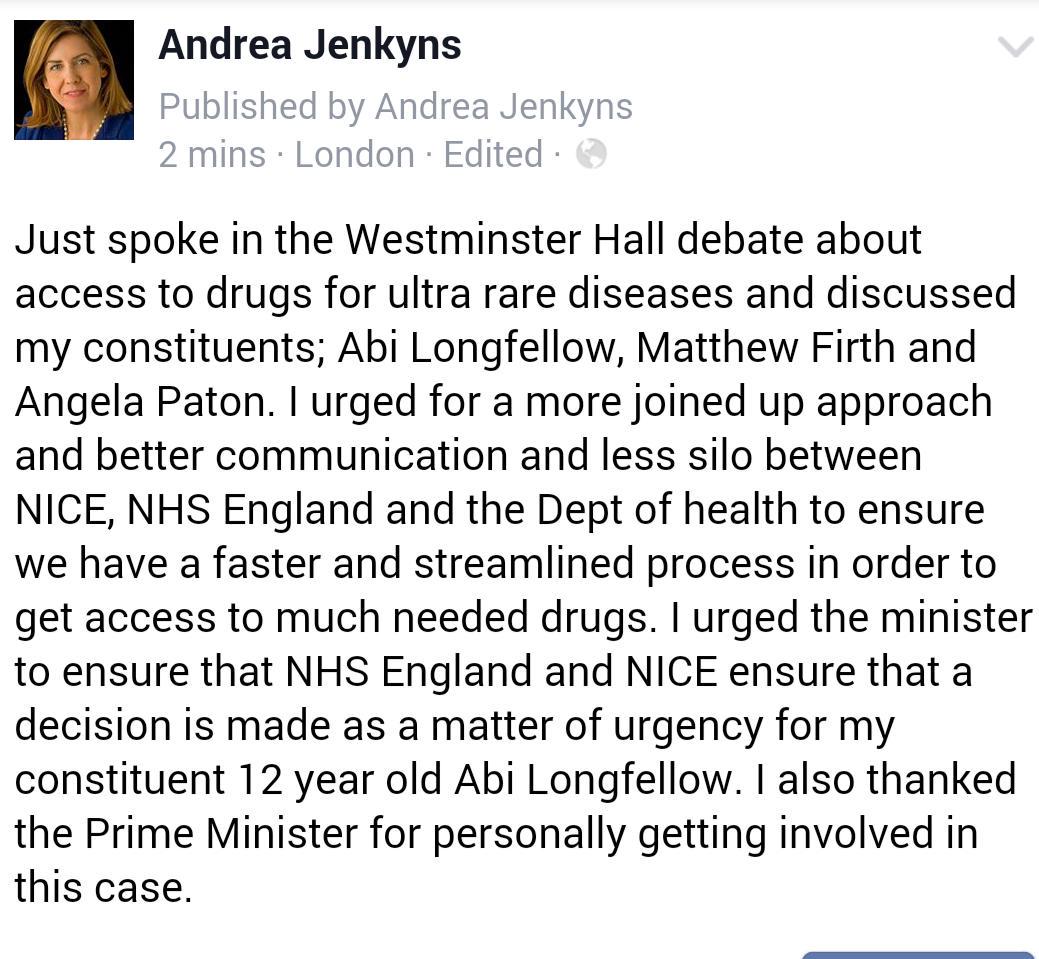 The sister of a woman from Barnsley who died from Bowel Cancer earlier this year has called for more to be done to raise awareness.
Katie Pearson was diagnosed at 31 and died at the age of 35 in March. Her sister Joanne says delays in people being diagnosed is a concern:
The number of people living with diabetes has reached an all-time high - with tens of thousands of people in our region diagnosed with both type one and type two last year.
The figures have been announced at the start of Diabetes Week - and we spoke to one man in Sheffield who says his condition is difficult to live with - but can also be managed- and in some cases, prevented. Helen Steel reports.
The number of people with diabetes in the UK has reached an all-time high of just under £4 million, according to new figures released today by Diabetes UK.
North East Lincolnshire has seen the biggest hike in the number of new cases in the region, with 383 people being diagnosed last year, that is an increase of just over 4 per cent on the previous year.
Advertisement
Thousands of cyclists, young and old, braved the summer showers to enjoy a traffic-free Leeds city centre today when the Sky Ride returned for its third year.
Team Sky rider Xabi Zandio and Great Britain para-cycling star Sophie Thornhill were on hand to help officially start the mass-participation bike ride.
The MP for Morley and Outwood, Andrea Jenkyns has met with the Prime Minister to discuss medical treatment for a girl from Wakefield with a rare kidney condition.
Thousands of carers are facing financial hardship, as they struggle to make ends meet - with many having fears for the future. After five years of austerity, the Government is said to be intending to cut a further £12 billion from the social security budget.
In Yorkshire and Northern Lincolnshire, there are more than 550,000 carers and in the remainder of Lincolnshire, carers number more than 79,000. The Charity, Carers UK, is warning that the prospect of welfare cuts is leaving many of those people scared.
In this, Carers week, it is calling on the Government to come clean about where the axe may fall. Helen Steel has this report from Hull.
A spokesman for the Department for Work and Pensions said:
"Carers provide essential support for relatives, partners, friends and neighbours who may be ill, frail or disabled. Caring can impact on many aspects of life and it is important that we work together to offer support wherever and whenever we can."
And you can click here for information and advice from the charity Carers UK.
Ben Parkinson - the most badly injured British soldier to have survived the battlefield - has reached another milestone. Ben who is from Doncaster has been recovering from over 40 injuries he got in a bomb blast in Afghanistan eight years ago.
He has come a long way since then, thanks to his sheer iron will and determination. And now he has managed to walk a mile. It has surprised everyone - except Ben himself.
Load more updates