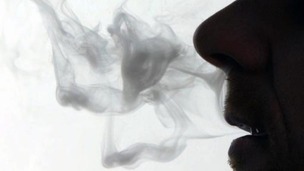 New figures suggest the number of people surviving lung cancer in the region has gone up.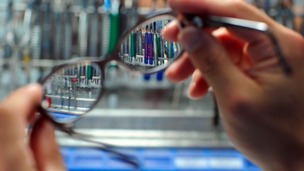 A project has started in Bradford to see there is a link between sight problems in young school children and their reading level.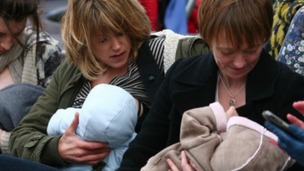 Mothers in South Yorkshire and Derbyshire are going to be given shopping vouchers if they breastfeed their babies from birth.
Live updates
Ryan Smith wakes from coma
Ryan Smith's father, Mark, tells how his tears turned to those of joy when he heard one simple word from his son.
Ryan Smith wakes from coma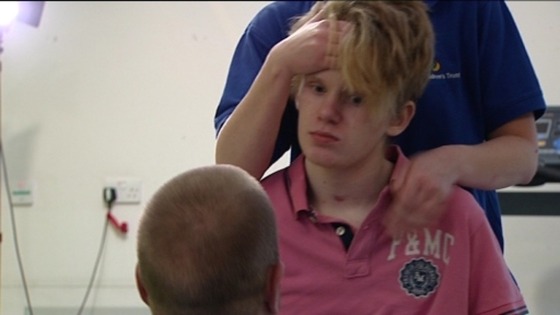 A teenager from Lincolnshire who has been in a coma for four months is at last beginning to show signs of recovery. Ryan Smith suffered severe head injuries when he was knocked off his bike while he wasn't wearing a crash helmet.
He is being treated in a specialist unit at Tadworth in Surrey - and he has now spoken his first words since the accident. It's a dream come true for his father Mark, who has campaigned tirelessly ever since his son's accident to make wearing cycle helmets compulsory.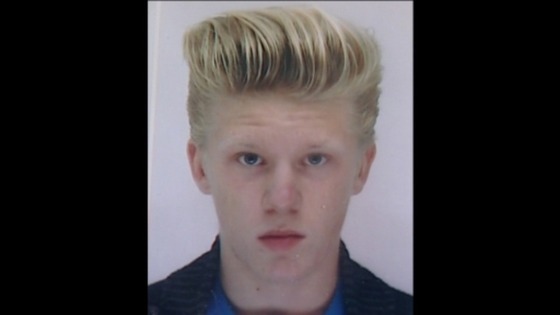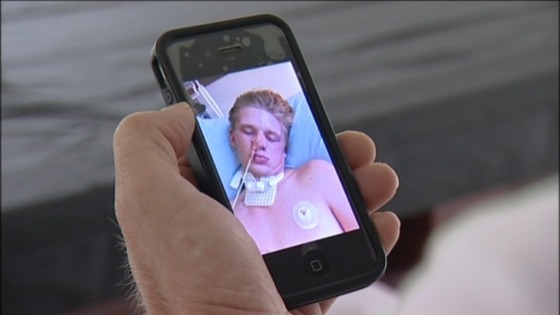 Advertisement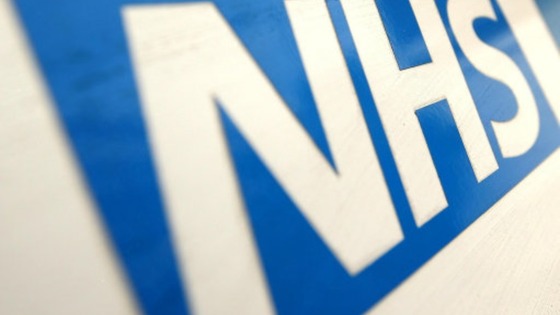 Extra hospital beds are being made available in and around Wakefield as the NHS prepares for freezing temperatures.
The Mid Yorkshire Hospitals NHS Trust are putting a number of measures in place to deal with a surge in demand. these include surge in demand.
These include extra beds in Pinderfields Hospital, and GPs being drafted in to help in local A&E departments. It is expected 95% of all hospital beds will be in use in January.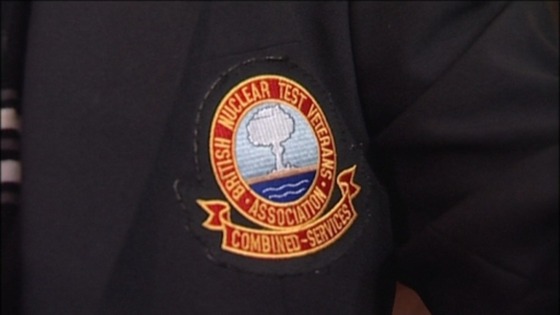 Nuclear test veterans from Lincolnshire will be among around 100 who will march on Parliament today to deliver a petition demanding recognition for what they have been through. It's been signed by more than 5,000 people.
There are only around 3,000 veterans still living. They say they were left facing life threatening illnesses after nuclear tests which were carried out thousands of miles away during Britain's first atomic bomb tests on Christmas island in the South Pacific fifty years ago.
Last month the government rejected their claim for compensation for the illnesses they suffered.
Hundreds of youngsters who are fighting cancer got the chance to be sports superstars for a day as they headed to Sheffield's Institute for Sport, to try everything from cheerleading to judo.
The idea is to keep them fit and active, even though many are undergoing often exhausting treatment at Sheffield's Children's Hospital. But as Martin Fisher found out they were keen to take up the challenge.
Friarage consultation ends
Tyne Tees
Campaigners have made a last ditch attempt to save services at a North Yorkshire hospital.
It is the end of a 12-week-consultation on scaling back children's and maternity services at the Friarage hospital in Northallerton.
Doctors say the units are too small to be safe. However they plan to look at new proposals carefully and say no final decision has been made.
Families have submitted a plan to save the services.
Advertisement
Spanish nurses, who have been employed by the United Lincolnshire Hospitals Trust, start working on the wards today. They were hired after a report found the trust did not have enough nurses.
Friarage consultation ends
A consultation into the future of maternity services at the Friarage Hospital in Northallerton comes to an end today. The NHS says the hospital cannot afford to deliver the same services.
Central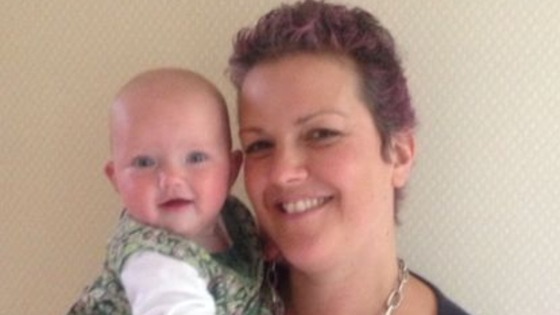 A mother-of three from Derbyshire is in desperate need of a bone marrow transplant after she was diagnosed with Leukaemia while pregnant with her third daughter.
During a routine blood test, Kate Griffin, 39, was found to have acute myloid leukaemia in October 2013 while 34 weeks pregnant. Five days later her daughter Nancy was delivered through an emergency caesarean and Mrs Griffin started having chemotherapy.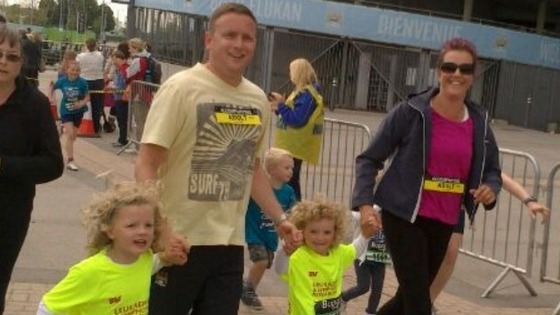 After four rounds of treatment the 39-year-old from Chesterfield went into remission in April, but last month doctors confirmed the blood disease had returned, and she now needs a stem cell donation taken from a bone marrow match in order to save her life.
Today a registration event is being held at Derby's Pride Park to try to find a suitable donor.
It's taking place at the Starbucks in the retail park, until 2pm.
New figures show that there were an estimated 5,160 people living with HIV in Yorkshire and the Humber in 2012. Around a fifth of these people were undiagnosed and therefore more likely to pass the virus on.
In response to the figures, HIV and sexual health charity Terrence Higgins Trust is urging people who may have been at risk from HIV locally to test for the virus.
Scientists and public health bodies agree that undiagnosed HIV infection is a key factor driving the UK epidemic.
Modern drug treatments drive down the level of virus, often to an undetectable level.
The figures show there were 352 people newly diagnosed in Yorkshire and the Humber in 2012, a decrease of 4% from 2011. The number of people accessing HIV care in the region was 4,026, an rise of 6% from 2011.
HIV is still the UK's fastest-growing serious health condition, so it's vital that people arm themselves with the facts they need to stay safe. We're now in a stronger position than ever to beat the virus, with cutting-edge testing services and free, world-class drug treatments for anyone who tests positive. Modern HIV tests are fast, simple and confidential - from next year, people will even be able to test at home. We fully believe we can turn the tide of the epidemic, but we need to see more people testing, and testing more regularly, to drive down undiagnosed HIV locally.
– Jackie Redding, Terrence Higgins Trust
Load more updates