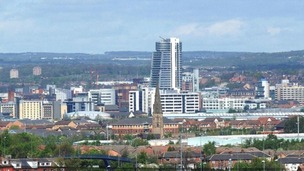 Plans to pump millions of pounds into Yorkshire and Lincolnshire's economy have been announced by the government.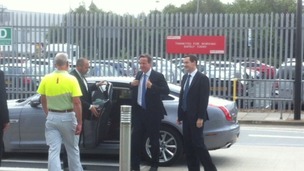 The Chancellor has suggested building a high speed rail link to harness the economic power of the North.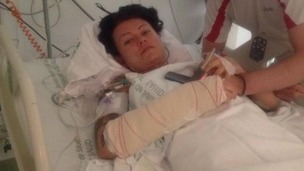 Family of woman who fell from hotel balcony urge young people to get travel insurance as figures show more than a third go without.
Live updates
Tour de France 2014: Le Grand Depart in Yorkshire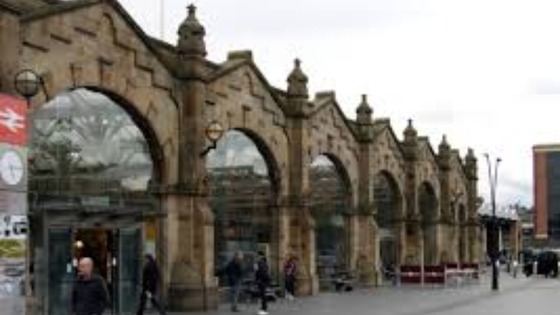 Train stations across the country will benefit from improved cycling facilities thanks to £15m of new government funding, Transport Minister Baroness Kramer announced today on the eve of the Tour de France coming to the UK.
The improvements will make it easier for people to ride bicycles and use trains by providing more and better cycle parking and other cycle-friendly facilities at railway stations, helping cut pollution and ease congestion on our roads.
The minister announced the funding as she officially opened the new £850,000 Sheffield Cycle Hub - a flagship facility that provides 415 bike spaces alongside changing rooms and repair facilities at the city's train station.
Baroness Kramer said: "When people take rail journeys they need to know how they will get to and from the station.
"We are transforming cycling facilities at stations up and down the country to make it easier to choose the bike for the journey to the station. That is why we are providing £15m of new funding to help deliver this vision.
"Used together, bike and rail can help cut carbon and congestion, delivering environmental and economic benefits. Sheffield's cycle hub is a great example of this principle in action, and I hope it provides an example for others to follow."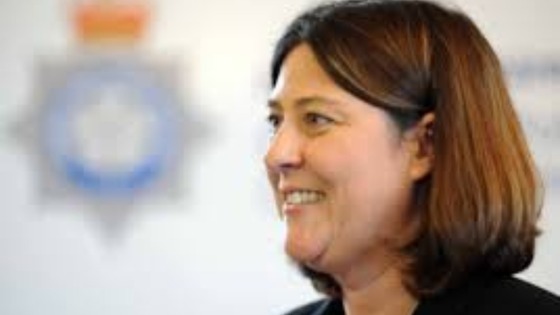 Julia Mullligan, North Yorkshire's Police and Crime Commissioner, has secured over £300,000 from the Ministry of Justice to expand services for victims of crime in the county.
North Yorkshire received 2.42% of the £12,542,747.62 MoJ total fund, despite the county being home to only 1.42% of the population.
The funding will be enable the Commissioner to:
· provide extra dedicated support to more victims of domestic and sexual violence.
· make counselling and talking therapies available to victims of some the most serious crimes, including those who have suffered a life-changing disability as a result of a violent crime.
· open up its victims advice service so that more persistently-targeted victims of violence, hate crime and anti-social behaviour can access emotional and practical support.
The announcement comes just weeks after Julia Mulligan announced a 140% increase in funding of independent domestic and sexual violence advisors which would see up to 570 extra victims receiving support each year.
Julia Mullligan said: "This extra funding is excellent news that will enable even more victims of some of the most damaging crimes imaginable to come to terms with their experiences and start recovering.
"Over the last few years, the number of people coming forward to report these sorts of crimes has risen, yet until now there has been no secure, dedicated funding for this specific area of work.
"As part of my Police and Crime Plan, I am committing to do more to address domestic and sexual violence and combat repeat victimisation. This announcement is another important step towards those aims."
Advertisement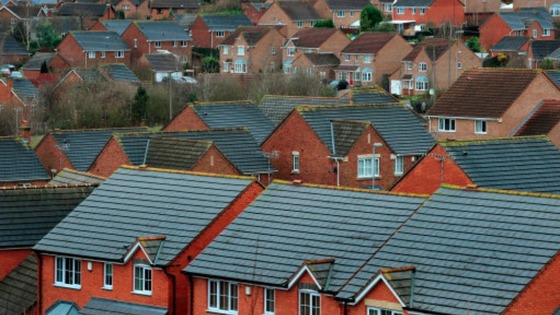 Nearly 70% of homes in Yorkshire and northern Lincolnshire are unaffordable for first-time buyers, according to new figures. Housing charity Shelter found the majority of properties for sale were out of reach for people on average wages. In York and Harrogate almost all were too expensive.
Tax workers at offices in Hull, Sheffield, Leeds, Shipley, Bradford and Barnsley are going on strike today against job cuts at HMRC. Almost 4000 staff, who are members of the PCS Union, are walking out in Yorkshire and northern Lincolnshire.
HMRC is transforming to ensure that we continue to deliver the best possible service to our customers. In common with all customer service organisations we have to match staffing to the growth in online and digital services. We remain committed to avoiding redundancies wherever possible.

We are also determined to improve our service delivery. Assessing the performance of staff through a fair and reasonable performance appraisal system is a key part of this.
– HMRC spokesperson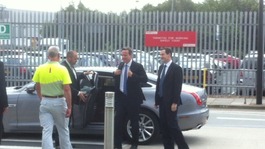 The Chancellor has suggested building a high speed rail link to harness the economic power of the North.
Read the full story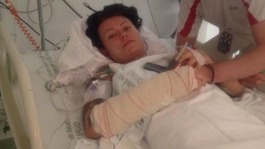 Family of woman who fell from hotel balcony urge young people to get travel insurance as figures show more than a third go without.
Read the full story
Advertisement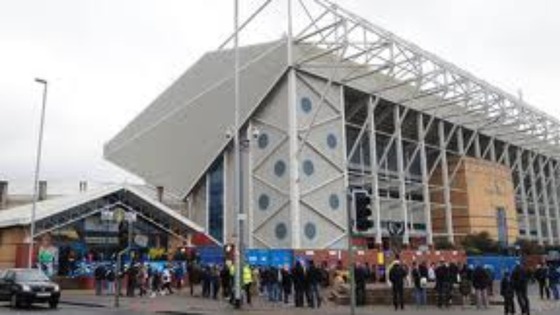 Leeds United lawyers were today accused of "moving the goal posts" in the closing stages of their High Court tie with West Yorkshire Police over matchday policing costs.
The club is seeking more than £2.5 million from the force after winning an Appeal Court ruling over what it should and should not have to pay for.
In a marathon legal battle, it had objected to being forced to contribute to the policing costs in an "extended footprint" around the Elland Road stadium.
The case is back in court again this week as a High Court judge, Sir David Eady, is being asked to determine how big a refund the club is due.
Police lawyers say the club is due no more than the £1,238,816 it has already been refunded.
And they have now accused the club of changing its case in a bid for a rebate for policing which it had always previously accepted it should pay for.
John Beggs QC said the club had always accepted it was liable to contribute to policing in areas "owned, leased or controlled" by Leeds.
But it had now "moved the goal posts" and contested charges for policing some areas of private land close to the ground, referred to in court as "green" and "blue" because of how they are represented on maps in the legal bundle.
"Leeds United never contested the charges in the green or blue land, they accepted those charges," he told the judge.
"They could have done so, but didn't - and they should not be allowed now to re-argue it."
He said the club had shown during protests in February that it was capable of control over those areas of land.
"Leeds United is capable of exercising complete control, whether by deployment of stewards, preventing the public parking or by restricting vendors," he added.
"They could exercise complete control, if they so chose."
In the appeal case last year, the club successfully argued that hundreds of officers involved in crowd control around the stadium were only doing their public duty.Final judgment will be reserved until a later date.ends.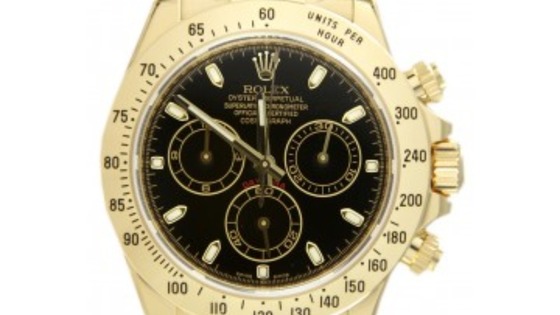 Detectives investigating an aggravated burglary in Harrogate have issued images and details of the stolen property.
It occurred on Sunday evening, May 11 at a house on Fulwith Mill Lane, when three men entered the property before assaulting the owners and stealing high value items.
The 52-year-old man who lives at the property had placed a recycling bin at the front gate when he was grabbed by one of the men as the other two entered the house where they physically assaulted his 54-year-old wife.
After the burglary the men left in a small car, possibly a Volkswagen Golf.
The first suspect is described as being a white man around 5ft 9in to 5ft 10in tall with a stocky build. He spoke with a Leeds accent. He was wearing a dark grey hoody and tracksuit bottoms.
The second man is also white, aged in twenties, approximately 5ft 7in tall and had a stocky build and spoke with a very broad Leeds accent. He was also wearing a dark grey hooded top and covered his face with a black scarf.
The third suspect is possibly of mixed race and around 6ft 2in to 6ft 4in tall with a muscular build. He was wearing a grey hooded top and light coloured tracksuit bottoms and covered his face with a black scarf.
The burglars stole a Cartier Tank ladies wristwatch made of white gold with a diamond bezel and diamond set band, a ladies Rolex Datejust stainless steel with a white shell face and diamonds on the numerals,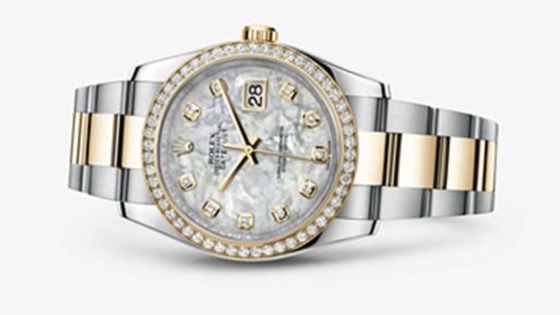 They also stole a yellow gold Rolex Dayonta white face, a Tennis bracelet with diamonds and white gold and a pair of white gold diamond ½" loopy earrings, with diamonds around the side of the earring.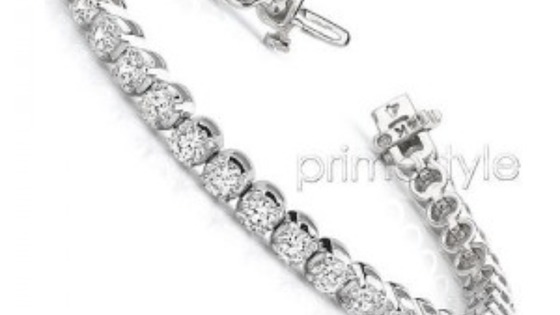 They also took a square cut 1.5 carat diamond solitaire engagement ring made from white gold, a white gold diamond ring centre stone with diamonds on shoulder, an iPhone 4S and an iPhone 5S.
A Louis Vuiton clutch style handbag in light and medium brown, a Louis Vuiton purse in light brown and tan colour, a Louis Vuiton bi-fold leather wallet with TPA in silver on the outside were also taken.
DC Vincent Formosa, said: "This was a nasty incident which left the owners feeling traumatised by the experience.
"As the jewellery which was stolen is highly distinctive I am sure that anyone who has been offered it will recognise it immediately and I urge them to contact the police.
"I am also keen to speak to anyone who can identify the men responsible and ask them to get in touch straight away."
Anyone who can assist officers with this investigation should contact Harrogate CID on 101, select option 2 and ask for Vincent Formosa. Alternatively, information can be emailed to [vincent.formosa@
northyorkshire.pnn.police.uk](mailto:vincent.formosa@northyorkshire.pnn.police.uk).
Or call Crimestoppers anonymously on 0800 555111, quoting reference number 12140075292.
£50 million lottery funding for Bradford's babies
The community led company Bradford Trident is one of the partners of the Better Start Bradford initiative, which has just been awarded almost £50 million of lottery funding to improve the health and welfare of babies born in Bradford.
This programme will change the future prospects of a whole generation of our children and we are delighted to be working with our communities and partners to achieve it. We think we were successful because we have put secure and loving relationships with our children at the heart of our proposal.
– Mick Binns, Chief Executive of Bradford Trident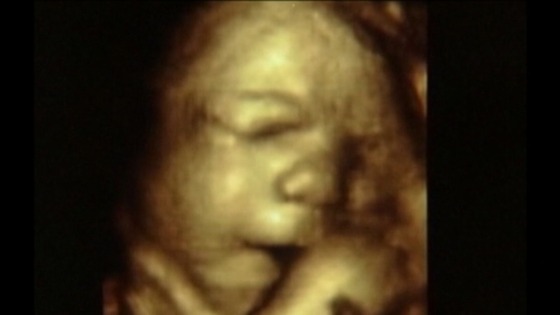 A community partnership in Bradford has been awarded almost £50 million in lottery funding to help parents give their children the best start in life.
The windfall will help Better Start Bradford improve the social and emotional wellbeing of children right from from the womb to the age of three, as as well as with their language skills, diet and nutrition.
Approximately 1,430 babies are born each year within the areas of Bowling and Barkerend, Bradford Moor and Little Horton.
The district as a whole has significant deprivation levels, with high rates of infant mortality and child poverty, low school readiness, and high rates of domestic violence and child protection orders. The partnership will intervene early to improve these statistics
Load more updates