The Conservative party in Boston and Skegness have announced the party's next candidate for the General election.
Matt Warman will stand for the Tories in 2015.
The party were left in need of a new candidate after the current MP, Mark Simmonds announced he would stand down next may after what he described as 'intolerable' expenses made it impossible for his family to afford to live in London.
Four thousand jobs have been secured on the south bank of the Humber, following a long running dispute between two companies over a piece of land.
Able UK and Associated British Ports have been locked in disagreement over whether a huge site building wind turbines should be built, or whether a deep sea jetty aimed at attracting bigger ships should get the go ahead instead. Kate Hemingway reports.
Advertisement
Almost 19,000 of the most disadvantaged three and four year-olds in Yorkshire and Humber will benefit from Early Years pupil premium initiative, the Department for Education announced today.
The Early Years Pupil Premium is worth up to £300 per head for children from low-income families.
The initiative is designed to help children from falling behind before they have even started school.
Yorkshire and Humber will receive a hefty £5.4 million slice of the full the Early Years' Pupil Premium worth a total of £50 million.
A former leader of Sheffield City Council, Paul Scriven, has taken his place in the House of Lords. Lord Scriven is one of 22 new party political peers nominated by Prime Minister David Cameron in August.
Simon Reevell MP's dog Cosmo has been named Westminster Dog of the Year.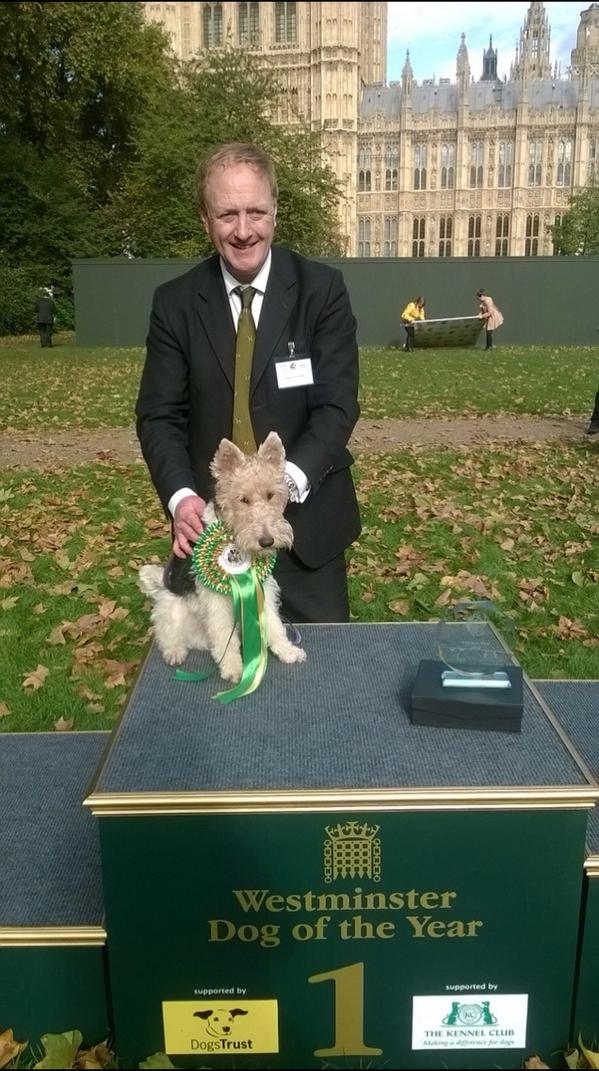 The annual competition aims to highlight dog welfare issues and is organised by the Dogs Trust and the Kennel Club. The Dewsbury MP's wire-haired fox terrier puppy Cosmo was the only Yorkshire contender for the coveted title.
Associated British Ports says it is "disappointed" with the Parliamentary Joint Committee's decision to allow Able UK to develop a green energy plant in Killingholme.
We are disappointed that the Parliamentary Joint Committee reached its decision without fully examining all of the evidence. The decision has no impact on ABP's view of the strength of its case and our offer of a substantial compromise would have enabled AMEP to proceed without hindering the future development of the Port of Immingham. We will now consider our options. The Port of Immingham is Britain's busiest port and its continued growth is vital for the nation's trade and energy security, as well as for the prosperity of the Humber region as a whole.
– ABP spokesperson
Advertisement
The Deputy Prime Minister will announce today that Sheffield and Leeds are to become part of a northern hub promoting high-tech jobs.
Nick Clegg will announce the plans in Sheffield later, which will involve teaming up with Manchester, Liverpool and Newcastle to help boost the northern economy.
Good news for northern Lincs Able development given go ahead by parliamentary committee. Big boost to local economy and for jobs
A dispute between two companies over a piece of land at North Killingholme has been levelled.
Read the full story ›
A dispute over land development which threatened to sink plans for a £450 million pound renewable energy plant has ended after a government joint committee hearing.
The row centred on an 11 actre site at Killingholme, known as the Killingholme triangle owned by Associated British Ports who wanted to build a deep sea jetty there.
But Able Uk who are developing the surrounding Able Marine Energy Park which makes offshore wind turbines wanted to compulsory purchase it.
They say their plans will create four thousand new jobs for North Lincolnshire. But after taking their dispute to the Commons ABP's petition to block the purchase order was thrown out.
Load more updates