The publication of the Jay Report into child sexual exploitation in Rotherham provoked a wave of outrage, resignations and new initiatives.
Here are the key events of the past year since the report was published:
:: 2014
August 26: Professor Alexis Jay publishes her devastating report on child sexual exploitation in Rotherham between 1997 and 2013. The leader of Rotherham Council, Roger Stone, resigns within minutes of the publication.
August 27: Shaun Wright, the South Yorkshire Police and Crime Commissioner who was the councillor in charge of children's services in Rotherham between 2005 and 2010, refuses to resign despite Home Secretary Theresa May calling for him to step down.
August 28: Education secretary Nicky Morgan said she is "appalled" by the exploitation exposed by the report and announces an early inspection of child protection in Rotherham by Ofsted.
September 2: The Labour Party suspends four of its members in Rotherham, including Mr Stone and ex-deputy council leader Jahangir Akhtar.
September 8: Chief executive of Rotherham Council Martin Kimber, who joined the authority in 2009, announces he is to step down at the end of December.
September 9 : Mr Wright is grilled by MPs on the Home Affairs Committee. Chairman Keith Vaz calls for him to resign and said he would be asking the Home Secretary to bring in emergency legislation to enable PCCs to be sacked.
September 10: Communities and Local Government Secretary Eric Pickles announces that Rotherham Council will face an independent inspection led by Louise Casey, the head of the Government's Troubled Families programme.
September 12 : Mr Wright attends an angry meeting of the South Yorkshire Police and Crime Panel where he answers questions and is screamed at from the public gallery before the panel passes a no confidence vote.<
September 16 : Mr Wright resigns.
September 19 : Rotherham's director of children's services, Joyce Thacker, resigns.
October 13: The National Crime Agency (NCA) announces it will lead an investigation into outstanding allegations of child sexual exploitation in Rotherham, following a request from South Yorkshire Police.
October 31: Dr Alan Billings is elected as the new PCC for South Yorkshire, pledging to make tackling child sexual exploitation a priority.
November 18: The Independent Police Complaints Commission (IPCC) says it will investigate 10 South Yorkshire Police staff over the handling of child sexual exploitation in Rotherham.
November 19: Ofsted declares children's services in Rotherham are "inadequate".
:: 2015
January 29: Rotherham's Labour MP Sarah Champion tells Sky News that the figure of 1,400 victims in the Jay Report may be an underestimate.
February 4: Louise Casey publishes a highly critical report on Rotherham Council, saying it is "not fit for purpose". The entire political leadership of the council announces it will resign and Mr Pickles says he will send in government commissioners.
February 23: Ms Casey tells MPs the police should be subjected to the the same analysis that she had given the council.
March 11: Former council leader Roger Stone says the Casey Report felt "like a witch hunt" a day after he was grilled by MPs.
March 13: New PCC Alan Billings calls for a wide-ranging inspection of South Yorkshire Police after a BBC investigation alleged failings relating to the exploitation of children in Sheffield.
March 26: The IPCC announces it has expanded its investigation into how police handled child sexual exploitation in Rotherham after receiving complaints involving more than 100 allegations against 42 named officers.
June 6: Dr Billings announces that Professor John Drew has been appointed to review South Yorkshire Police.
June 24: The NCA announces it is looking at 300 potential suspects as it begins the investigation stage of its inquiry into historical child sexual exploitation in Rotherham.
July 21: Her Majesty's Inspectorate of Constabulary says South Yorkshire Police still needs to make major improvements to its child protection procedures.
August 3: A £3 million package is announced to provide a Barnardo's team of specialist workers to work with children in South Yorkshire who are at risk of being sexually exploited.
Only a small fraction of more than 1,400 victims who were sexually exploited as children in Rotherham over a 16-year period have come forward for help, according to a lawyer representing survivors.
A year after the publication of the Jay Report, which produced the shocking estimate that more than 1,400 children had been raped, trafficked, groomed and violently attacked in the South Yorkshire town, David Greenwood said he believes fewer than 100 of the girls involved have engaged with the raft of new inquiries.
Mr Greenwood, who represents 58 girls who were subjected to sexual abuse by gangs of men in Rotherham between 1996 and 2012, says the much-criticised police and council have made progress in the town in the last 12 months.
But he believes many survivors will only trust the system again once a truly independent agency is brought in.
"Both agencies have improved in Rotherham in the last 12 months but survivors of exploitation will be unwilling to come forward to them unless radical changes are made.

"An agency independent from South Yorkshire Police and RMBC (the council) is essential for the 1,400 young women who need help.

"I am aware of only around 50 to 60 girls having come forward. This means there are around 1,350 whose lives could be improved with specialist help."
– David Greenwood, lawyer representing Rotherham child sexual exploitation survivors
Professor Alexis Jay shocked the UK with her report, which was published on August 26 last year.
It was already well-known that girls in Rotherham had been subjected to sexual exploitation by gangs of largely Asian men but the outrage provoked by the Jay Report stemmed from the sheer scale of offending and it outlined the horrific details included of what had beengoing on in the town between 1996 and 2013.
Professor Jay said at the time she had found "utterly appalling" examples of "children who had been doused in petrol and threatened with being set alight, threatened with guns, made to witness brutally-violent rapes and threatened they would be next if they told anyone".
She said: "They were raped by multiple perpetrators, trafficked to other towns and cities in the north of England, abducted, beaten and intimidated."
She said she found that girls as young as 11 had been raped by large numbers of men.
Waves of criticism followed, aimed mainly at Rotherham Council and South Yorkshire Police.
Resignations included the leader and chief executive of the council as well as its director of children's services.
The most high profile casualty was South Yorkshire's Police and Crime Commissioner, Shaun Wright, who was the councillor in charge of Rotherham's children's services between 2005 and 2010.
A further review of Rotherham Council by the Government's Troubled Families chief, Louise Casey, heaped more criticism on an authority she labelled as "not fit for purpose" and "in denial".
That lead to the then communities and local government secretary Eric Pickles handing over its powers to a panel of appointed commissioners.
Both the council and the police say their focus over the last 12 months has been on building trust among survivors.<
South Yorkshire Police says it now has a team of more than 60 officers working on child sexual exploitation (CSE) and its joint operation with the council and Crown Prosecution Service - Operation Clover - is beginning to see suspected abusers brought before the courts in numbers.
The National Crime Agency has been brought in to investigate historical crimes and recently announced it was looking at 300 potential suspects.
The new Police and Crime Commissioner, Alan Billings, has set up a panel of survivors of CSE which he says is informing decision making and police training.
And a £3 million initiative was announced earlier this month which will see a Barnardo's team of specialist workers work with children in South Yorkshire who are at risk of being sexually exploited.
"Only when large numbers of girls affected feel able to speak to the police and with confidence that they will be believed, protected and supported will we know more.

"I have spoken with many girls who simply want nothing to do with the police at present and until the police put in place really good tailor-made support from specialist and dedicated officers they will not engage." "I would like to see a truly independent agency offering survivors good quality support, protection, talking therapies, help with housing, childcare and education. We still have a long way to go."
– David Greenwood, lawyer representing Rotherham child sexual exploitation survivors
Advertisement
The former Speaker of the House of Commons, Baroness Boothroyd has become the latest political heavyweight to warn Labour against moving left as Jeremy Corbyn leads the race to become party leader.
The ex-Labour MP warned the hard left was "deluding a new generation with the same claptrap that it took my generation decades to discard" in an article for the Sunday Times.
Baroness Boothroyd, now an independent peer in the House of Lords, said the party was refighting 1980s ideological battles and risked "ending up on the scrapheap of history because of its own foolishness and self-inflicted wounds".
She wrote: "My old party is galloping towards the precipice. I urge it to heed the jagged rocks before it is too late."
The warning is the latest in a string of attacks from other senior Labour figures including Tony Blair, Gordon Brown and David Miliband.
Campaigners are due to stage a fresh protest this lunchtime outside Yorkshire Water's controversial waste water plant at Hull.
Earlier this week East Riding Council issued an abatement notice to Yorkshire water over the bad smells coming from the plant in Saltend.
The council issued the notice after angry residents handed in a petition to the local authority calling for action to be taken over the odour.
For ten years the site has plagued residents in the immediate area of Hull, Hedon, and surrounding villages up to 5 miles away with horrendous smells.
This year a facebook page was set up that received over 2,000 members within 24 hours. At the same time an online petition also received 2,250 signatures asking the council to issue an abatement notice on YW.
"Since 14, July 2015 officers from the council's environmental health team have been investigating complaints from residents about odours coming from Yorkshire Water's waste water treatment works at Saltend.

"The investigation confirms that a statutory nuisance exists. The council has a legal obligation to serve an abatement notice on Yorkshire Water, which has now been done."
– Nigel Leighton, Director of environment and neighbourhood services, East Riding of Yorkshire Council
"I am very pleased to hear of the Council's action to serve the Abatement Notice on Yorkshire Water.

"The Council has taken this decisive step following a summer of horrendous smells suffered by residents in the area around the Saltend Water Treatment Works.

"For years I have been campaigning to stop the stink and I hope this shot across the bows to Yorkshire Water will prompt it to sort it out once and for all.

"While progress was made with the introduction of the second odour control unit in 2011, Yorkshire Water has not got a grip on controlling the foul odours during the summer pea season.

"The Abatement Notice puts Yorkshire Water on the spot - sort out the smells before next summer or risk finding yourself in court."
– Graham Stuart, MP for Beverley and Holderness
"We understand the strength of feeling in the local community regarding this issue and we respect their right to protest peacefully outside the treatment works.

"We remain committed to resolving this problem and are continuing to take steps to recover the performance of the site in the short term.

"Last month we also announced a full review of the site's treatment processes and future investment needs to establish what needs to be done to ensure we can adequately cope with peak season flows in the future.

"We will be aiming to provide an update on our medium and long term plans for the site in the coming weeks."

"In the meantime we would like to apologise once again to those customers affected by this problem."
– Yorkshire Water spokesperson
The Labour leadership candidate Yvette Cooper has called for more power to be devolved to local councils, citing Leeds and Hull in particular. The Pontefract and Castleford MP also says one of her priorities would be to create more jobs in science and technology.
Balloting starts today in the contest with the result expected on September the 12th.
The last lump of coal mined in South Yorkshire was presented to the Mayor of Doncaster at a short ceremony at Hatfield Colliery today.
The pit closed in June with the loss of 430 jobs after almost a century of coal mining.
Next week, the company which runs the mine will be wound up in the High Court. David Hirst reports.
Advertisement
Taken at noon, the picture (above) of the last piece of coal mined at Hatfield Colliery, marks the end of coal mining in Doncaster and South Yorkshire as a whole.
As recently as 1980 there were 10 deep mines in Doncaster employing more than 17,000 men. There were 46 deep mines in South Yorkshire employing nearly 50,000 men.
This Monday, it is expected that Hatfield Colliery Partnership Ltd will be wound up in court and the site handed over to the Official Receiver and the Coal Authority.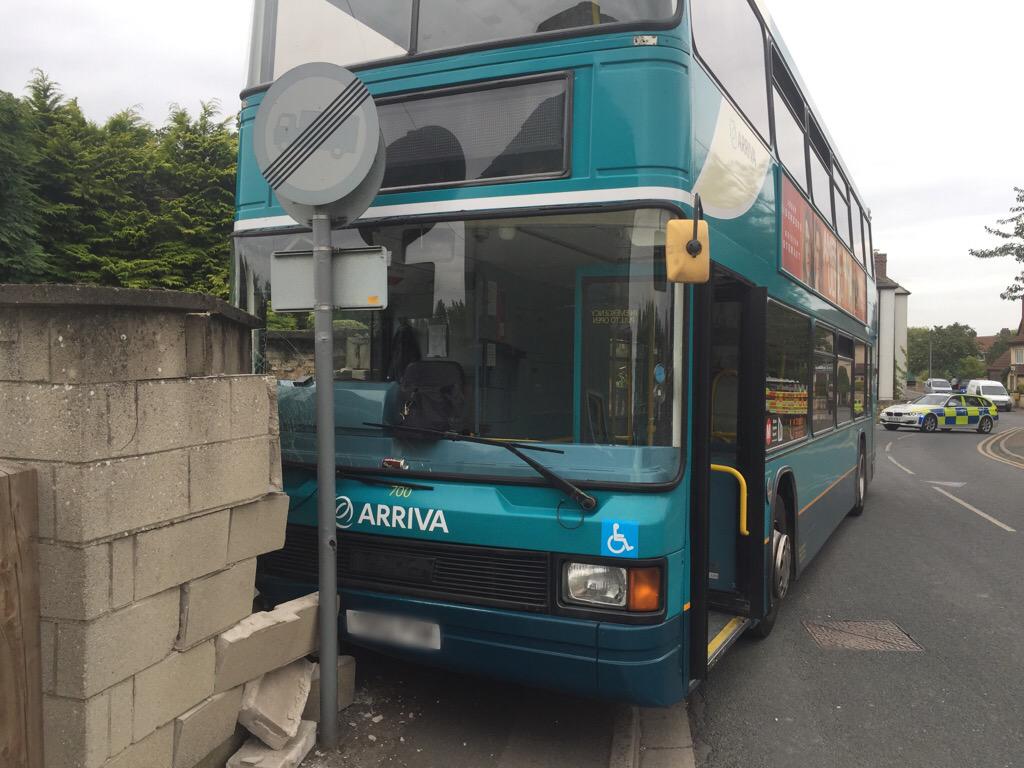 A little boy from West Yorkshire with the rare disease Morquio Syndrome will again be given the life-changing drug he needs.
Six-year-old Sam Brown from Otley was receiving Vimizin for free on a pharmaceutical trial. That fiinished in June. His family called on the Prime Minister for help and have been pressing since last year for NHS England and NICE to decide whether to fund the treatment, It's been announced today that Sam's free provision will be reinstated by the drugs company until at least October. His family's MP has been campaigning on their behalf
As well as Greg Mulholland MP, the news has been welcomed by Sam Brown's mother, Katy, though she warns that it is only a temporary solution.
"We are incredibly relieved that Sam's treatment will now be reinstated by Biomarin until the end of October when NICE make their funding decision, and we wholeheartedly welcome this positive development. However whilst this provides immediate relief for patients like Sam who were part of the clinical trial, patients who were not still remain without access to Vimizim. The NICE decision is absolutely critical for the entire Morquio community. Today's news is a hugely encouraging step, but a positive funding decision from the NHS is the only viable long term solution."
– Katy Brown, Sam Brown's mothrer
Nick Clegg was offered a post in the new Lib Dem 'front bench' line up but declined and decided to stay on back benches.
Load more updates