ITV Calendar's Political Correspondent, Paul Brand, gives his take on the latest furore caused by Katie Hopkins, from the UKIP conference.
Read the full story ›
UKIP have moved to distance themselves from comments made by Katie Hopkins at their conference in Doncaster.
Controversial Hopkins claimed that a photo of drowned refugee boy, Aylan Kurdi was 'staged':
Asked Nigel Farage whether he thinks the photo of 3 year-old Aylan was 'staged'. 'I doubt it, but I don't know' he says.
Advertisement
Katie Hopkins told ITV News that the recent photo of a 3-year-old refugee's body that washed up on a beach was 'staged'.
Read the full story ›
Television commentator and UKIP supporter, Katie Hopkins, has courted controversy at the party's conference in Doncaster.
The outspoken personality told ITV Calendar's Political Correspondent, Paul Brand, that the recent photo of a 3-year-old refugee's body that washed up on a beach was 'staged'.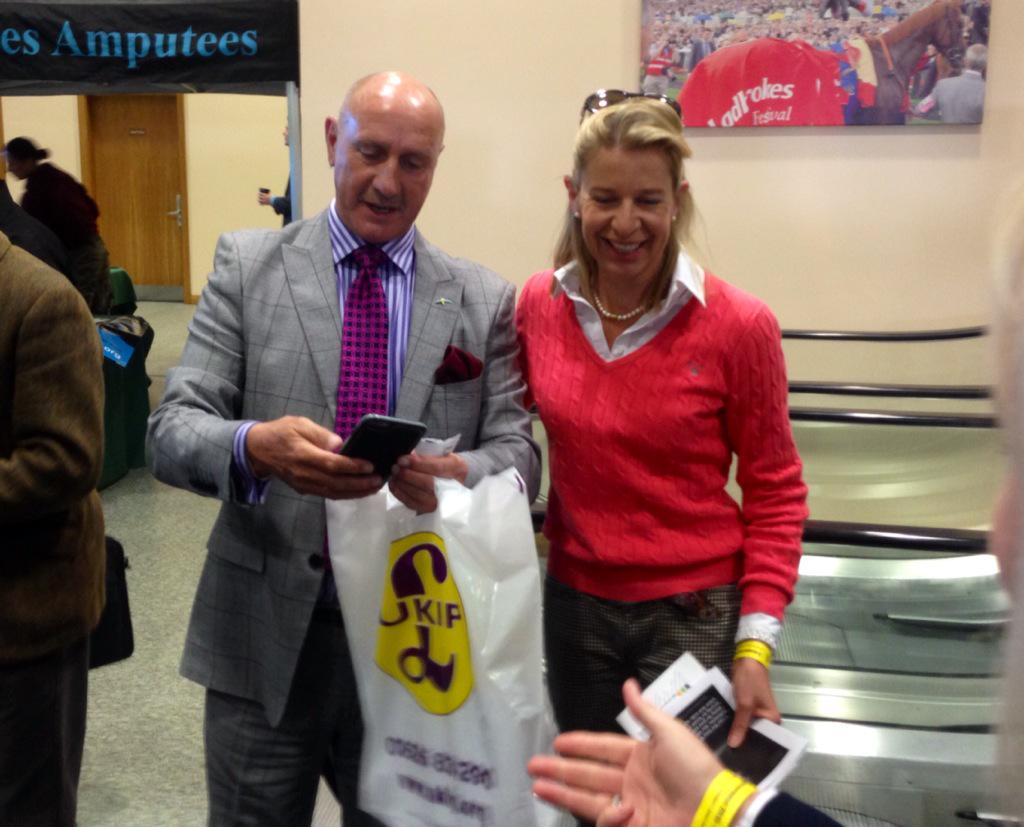 On the eve of UKIP's two-day annual conference at Doncaster Racecourse, Nigel Farage says his party's failure to win any of the predicted seats in our region at the General Election in May doesn't matter because they and all Euro-sceptics got the prize of a referendum on Europe. He says he and his party will now be campaigning to persuade the public to vote to quit the EU.
Leeds City Council chiefs will decide later today exactly how many Syrian refugees they will take in over the next few years.
It has been proposed that the city should take in upto 200 of the 20,000 Syrian refugees the Government has announced it is prepared to accept in the UK over the next five years.
Advertisement
The new Lib Dem leader has defended his predecessor Nick Clegg, who's been criticised for disappearing from the public eye.
Speaking at the party conference, Tim Farron said the Sheffield Hallam MP had been ''supremely helpful' to him. Mr Farron told our Political Correspondent Paul Brand it was only normal for a leader to take time out after standing down.
Former miners leader Arthur Scargill claims there were up to six attempts to murder him during the bitter strike.
He made the revelations during a speech in Barnsley last week. After addressing the audience, Mr Scargill gave his first major television interview for almost a decade. He spoke to our reporter, David Hirst.
Former miners' leader Arthur Scargill still believes that that the mining movement will ultimately be victorious with the reopening of the pits.
Speaking to ITV Calendar, Scargill said that the movement has struggled but setbacks are part of the journey:
Grimsby MP Melanie Onn has been promoted to Labour's frontbench after being appointed Shadow Deputy Leader of the House of Commons by new leader Jeremy Corbyn.
The Great Grimsby MP, who was elected in this year's election after Austin Mitchell stepped down will be working with Shadow Leader of the House, Chris Bryant MP.
I'm honoured to be asked to serve on Labour's frontbench, and I'm delighted to be given the chance to work alongside Chris, who I have huge respect for.
– Melanie Onn MP
Load more updates