Labour leader Ed Miliband has paid tribute to veteran politician Lord Roy Mason who has died aged 91.
Roy Mason was a huge figure in the Labour movement, and he will be sorely missed.

He passionately believed in the power of politics to change people's lives and spent his whole life trying to improve the lives of working people, none more so than his constituents in Barnsley.

He spent years as a coal miner and later in life campaigned for official recognition for the Bevin Boys, the young men who were conscripted to work in the mines to aid Britain's war effort.

He was a Cabinet Minister under two Labour Prime Ministers, most notably as Defence Secretary and Northern Ireland Secretary. He made a huge contribution to British political life.

Roy was a formidable man, with a deep passion for social justice. He never forgot where he came from, and was a true champion of equality and fairness.

My thoughts are with Lady Mason and all Roy's family and friends."
– Ed Miliband, Labour leader
Tributes have been paid to the forrmer miner and veteran Labour politician Lord Roy Mason of Barnsley, who has died after a long illness.
The 91-year-old represented Barnsley for 30 years until 1983. He was Defence Secretary under Harold Wilson and Northern Ireland Secretary in James Callaghan's government.
Labour's Dan Jarvis, standing in Barnsley Central , described him as " a giant of the Labour movement"
RIP Lord Roy Mason. Former Barnsley MP and Secretary Of State For Northern Ireland. Ex-miners and a real down to earth bloke.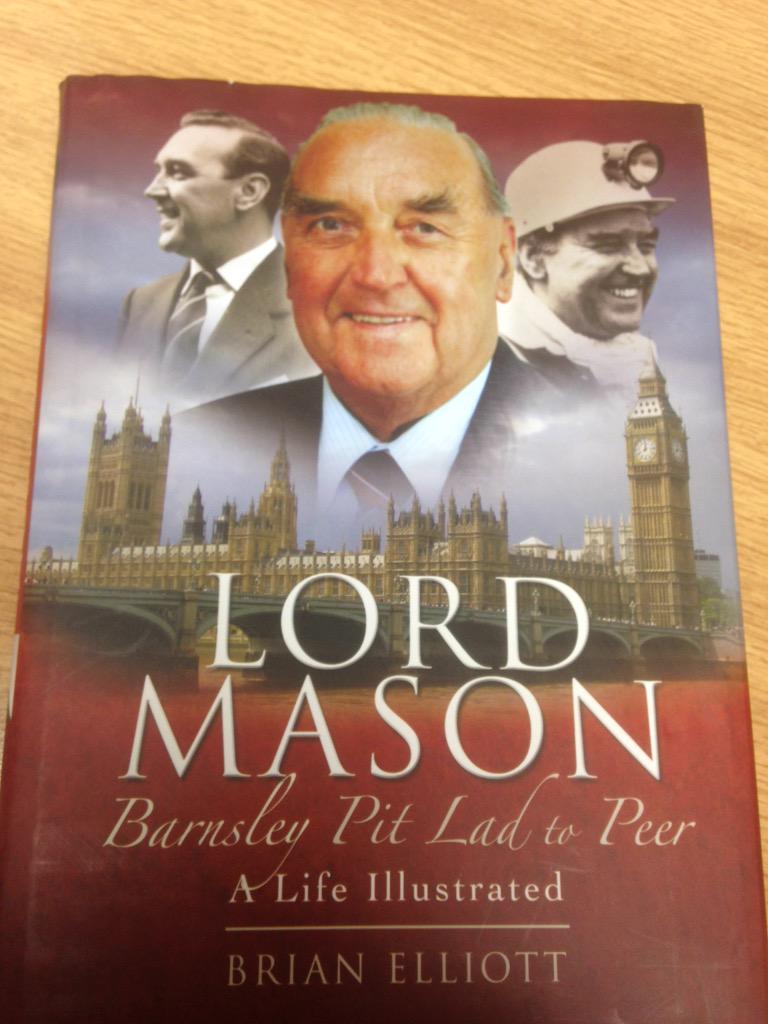 Advertisement
Former miner and veteran politician Lord Mason of Barnsley has died after a long illness.
The 91-year-old went down a South Yorkshire pit at 14 before entering politics. As well as representing Barnsley for 30 years until 1983, he was Defence Secretary under Harold Wilson and Northern Ireland Secretary in James Callaghan's government.
With the election drawing ever closer, here's a snapshot of the election manifestos from the main parties
Read the full story ›
With the deadline for voting approaching at midnight tonight, here is how to make sure you don't miss out.
Read the full story ›
With polls showing that the election is going to be too close to call, they also indicate that around a third of us are yet to decide which way we'll vote.
Three weeks before the big day, are we any clearer about which party people feel is best to run the economy?
David Hirst meets a family in York - part of the so-called squeezed middle - to find out how they've coped during five years of Coalition rule - and which way they're likely to vote:
Advertisement
What sort of an impact will a rise in support nationally for UKIP have in Bradford East?
Read the full story ›
Nick Clegg has described the Lib Dem manifesto as "a blueprint for a stronger economy and a fairer society".
Unveiling his party's manifesto, Clegg said: "This manifesto is a plan to finish the job of balancing the books and to do so fairly, by protecting our schools, hospitals and public services.
"This manifesto is an insurance policy against a government lurching off to the extremes."
The Liberal Democrats have launched their election manifesto this morning with Nick Clegg promising to increase funding for education from "cradle to college".
This live event has now finished following a technical fault.
Liberal Democrat Election Spokesman Brian Paddick has responded to the Conservative announcement on extending the right to buy to Housing Association properties.
This proposal will lead to longer waiting lists for homes and fewer social houses.

It does nothing to tackle the country's affordable housing needs and will only benefit the lucky few.

Independent estimates suggest this could cost at least £5.8 billion, nowhere near covered by forcing Councils to sell of yet more housing stock, as the Conservatives suggest.

That means it will have to be paid for by even more cuts hitting the most vulnerable in society.
– Liberal Democrat Election Spokesman Brian Paddick
Load more updates