Sir Andrew Cook, who was handed a knighthood last year, said it would be a catastrophe for the UK to leave the single market.
Read the full story ›
Immigrants should be expected to learn English before coming to Britain - according to a parliamentary report.
Read the full story ›
Advertisement
A Barnsley museum is preparing to welcome ground-breaking artwork by Picasso.
The free exhibition featuring 17 original linocut prints will open at the town centre's newly transformed Cooper Gallery on Saturday 21st January. It will be the first time the famous artist's work has been displayed in Barnsley, and the first time these linocuts have visited Yorkshire.
Barnsley was chosen as one of only three places in the country to host the exhibition, which is on loan from the British Museum for its inaugural tour of the UK.
The artwork has already been on display at the Lady Lever Art Gallery in Liverpool, and will go on to be shown in Coventry.
The exhibition pieces will include the iconic 'Still Life under the Lamp', and 'Jacqueline Reading', which depicts his wife and muse. Both prints were made in 1962, when Picasso was 80 years old.
The artist explored the technique of linocutting in the late 1950s and early 1960s, repeatedly cutting, printing and cleaning just one piece of lino to build up bold and often colourful images.
"Picasso is often referred to as the most influential and celebrated European artist of the 20th century so we are incredibly proud that these prestigious works will be on display here in Barnsley.

"The techniques he employed to create the prints were ground-breaking at the time and this is a fantastic opportunity for people from across Yorkshire to experience original artworks by a world-renowned artist right on their doorstep."
– Sarah Briggs, exhibitions officer at Barnsley Council
The Cooper Gallery, which is run and operated by Barnsley Council on behalf of the Cooper Gallery Trustees, was transformed in the spring of 2016 to double its exhibition space.
'Picasso Linocuts' will run until April 29th, and a series of educational talks and activities are planned to take place alongside the display.
The exhibition has been developed in partnership with the British Museum and the Lady Lever Art Gallery, with support from the Dorset Foundation.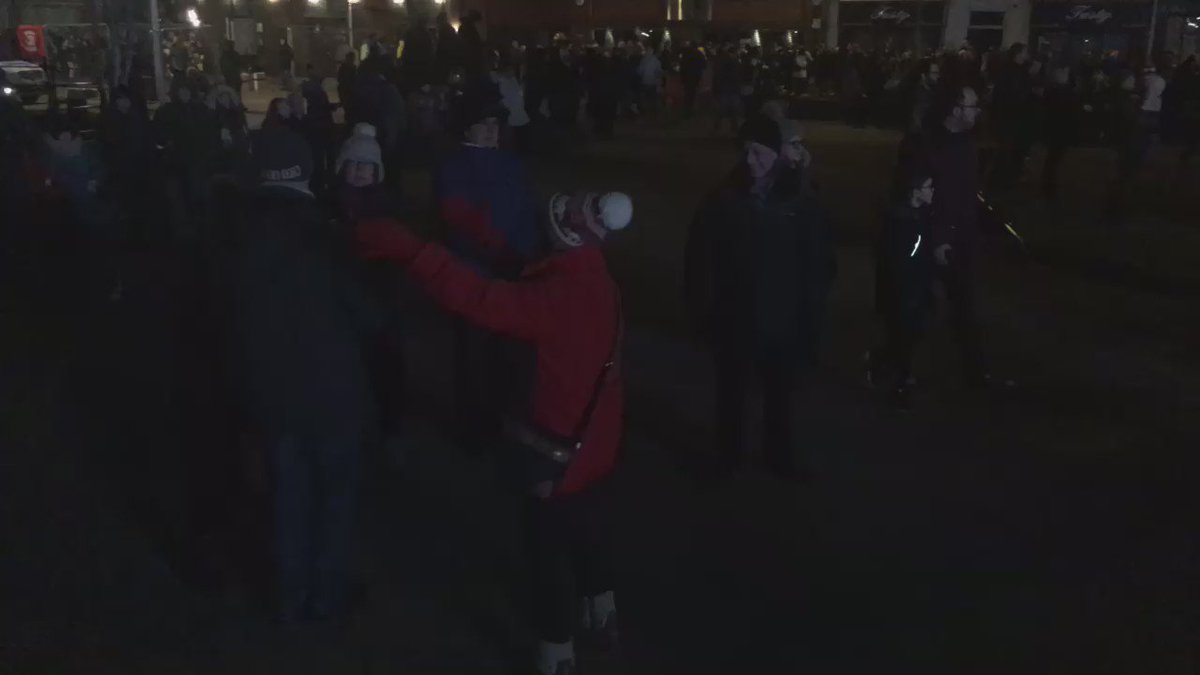 The UK City of Culture celebrations were launched this afternoon in the city centre, where films and animations were projected on to some of Hull's most famous landmarks, including the Maritime Museum, City Hall and Ferens Art Gallery.
The event, called Made In Hull was held at several locations around the Old Town.
This evening a crowd of 25,000 people will flock to the Marina and Victoria Pier to watch a massive fireworks display called In With A Bang.
The rural landowners association , the CLA, has backed the Christmas crackdown on fly-tipping by the region's councils, but wants them to make a collective New Year's resolution that this will continue throughout 2017.
The Local Government Association says councils will be using powers to issue fixed penalty notices up to £400 and seize and destroy vehicles used by offenders as part of a "pre-Christmas, zero-tolerance" nationwide initiative.
The news comes as the cost of clearing up fly-tipping in England has hit nearly £50 million, with councils having to deal with almost 900,000 incidents every 12 months.
However the problem isn't confined to streets and lay-bys, but also farm land used to grow crops.
The CLA, which represents landowners, farmers and rural businesses, says it is receiving more and more reports from members saying rubbish is being dumped on their land almost every day of the week.
"We receive regular reports from our members of fly tipping, particularly when their land is located on the fringes of urban areas.

"The waste involved is not just the occasional bin bag, but large household items, from unwanted sofas to broken washing machines, and building materials – even hazardous waste.

"The estimated average cost to rural businesses of this anti-social behaviour is £800 per incident and is a continuing and damaging blight on our countryside.

"The opportunity to issue fixed penalty notices and/or seize vehicles has been available to councils since May of this year.

"It is high time they began to use these powers and make people think twice about dumping their rubbish illegally.

"The crackdown should not just be for the Christmas period, but throughout 2017. "This will not only ease the pressure on the public purse, but also on demoralised farmers and landowners who are simply fed up with dealing with clearing up somebody else's waste at their own expense.

"The maximum fine is £50,000 or 12 months imprisonment if convicted in a Magistrates' Court, but this is never enforced – if it was, it might well put people off. "Frequently, it costs more to bring an offender to court than the penalty actually imposed.

"Our MPs need to take note of this blight on our countryside and put pressure on the Courts to enforce a much higher penalty to those that flaunt the law. "There is no deterrent if the fines imposed are going to cost criminals less than disposing of the rubbish legally."
– Tim Woodward, CLA Regional Surveyor
Advertisement
Demolition of Chesterfield's old Queen's Park Sports Centre will start next month.
Earlier this year Chesterfield Borough Council's planning committee approved the demolition of the building, in Boythorpe Road, which has been empty since the new Queen's Park Sports Centre opened in January.
Following a procurement process the council has appointed a contractor to carry out the demolition work in January. It will take between three and four months to complete.
The news comes as the council has published the results of a public consultation into the future use of the site. More than 580 people responded over a six week period during September and October.
The council's preferred option, outlined in the consultation, is to use the site to house 3G multi-use games pitches that will help meet an identified shortage of these facilities in the borough, as well as support the council's priority of getting more people to lead fit and active lifestyles.
During the consultation residents were asked for their views on this option and to consider other viable alternatives. Any options suggested had to meet four principles that the site use should:
· Generate income and not cost council taxpayers any extra money
· Support Council Plan objectives to improve the quality of life for local people, support a thriving borough, and deliver value for money
· Complement Queen's Park, with its grade two star heritage listing, and other facilities in the town centre and borough
· Be well-used throughout the year and provide added value for the community
Of the people who responded 69 per cent agreed with the suggestion of using the site for 3G pitches, with 23 per cent disagreeing and eight per cent giving no view.
Of the other suggestions made 22 of the 583 respondents suggested building an exhibition hall, with 21 people proposing a water play area and ice rink respectively.
"I am pleased that we are now in a position to start demolishing the old sports centre.

"While that takes place we will consider in detail the consultation responses and investigate how well they meet the four criteria we are working to when considering future options for the site.

"It is really important that whatever we agree fits in with the heritage and leisure use of the site but is also financially viable so that it doesn't have to be subsidised by council tax payers'.
– Cllr. Amanda Serjeant, cabinet member for town centre and visitor economy
The husband of murdered MP Jo Cox will deliver this year's alternative Christmas message - in which he calls for an end to the "rise of hatred".
Brendan Cox will pay tribute to his wife and touch on the "awful year for our family" in today's Channel 4.
But he will also tell viewers that now is the "moment to reach out to somebody that might disagree with us".
Mrs Cox was shot and stabbed to death by neo-Nazi Thomas Mair in her Batley and Spen constituency days before June's EU referendum.
The 41-year-old, the mother of two young children, was an outspoken critic of strategic policy in Syria and a humanitarian who campaigned for women's rights around the world.
Her husband of seven years recorded the tribute on the converted Dutch barge which the family called home.
In the message, which is traditionally billed as an alternative to the Queen's annual Christmas Day address, Mr Cox will say:
"Jo loved Christmas, the games, the traditions, the coming together of friends and family and above all the excitement of our kids.

"This year we'll try to remember how lucky we were to have Jo in our lives for so long - and not how unlucky we were to have her taken from us.

"2016 has been an awful year for our family, and it's been a divisive one for the wider world.

"Fascism, xenophobia, extremism and terrorism has made the world divided and feel threatened and these trends could threaten the fundamental freedoms, and democracy that our grandparents fought for".
– Brendan Cox
Details of this year's Leeds City Council services for over the festive period are available on the council website here: Leeds City Council Christmas services 2016
Services that are expected to have low or non-essential demand are being scaled back to allow the closure of a number of council buildings, which saves on costs over the Christmas and New Year period. This is a policy that has been operating successfully for four years now.
All key frontline and emergency services will still be running, so check the above link for details if you do need to get in touch during the period from midnight on Saturday December 24 2016 to midnight on Monday January 2 2017.
'You Can't Always Get What You Want' in memory of the late Labour politician is at number 136 in the final chart before Christmas Day
Read the full story ›
Load more updates