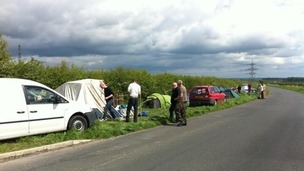 An anti-fracking group will arrive in Hebden Bridge later as part of its latest stunt, dubbed "Tour de Frack".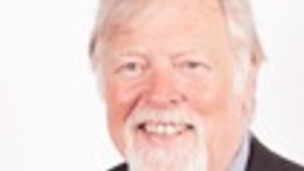 The Leader of Kirklees Council says a referendum on council tax rises could be necessary as the authority looks to make savings of £70m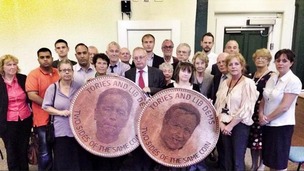 The ruling Labour group in Calderdale Council have been ousted after a vote of no confidence. The Conservatives now rule with a minority.
Live updates
Residents could be polled over council tax rise
In response to the Kirklees Council leader saying a referendum might be necessary to allow the authority to raise council tax by more than five per cent, the Local Governments Minister has warned that taxes should be kept down.
In a statement, Kris Hopkins said central funding was being made available to authorities that choose to freeze council tax and that it was "vital" councils helped to reduce the deficit:
Council tax has come down by nearly 11 per cent in real teams nationally because extra central funding is on the table to help hard-working people with the cost of living, in stark contrast to when bills doubled before 2010. That is why we want every council to freeze their council tax and why we have offered extra central funding to councils that choose to freeze bills.

If Kirklees agrees at full council to increase council tax it should put the decision to referendum and trust the will of local people and give residents the power to veto high council tax rises. It is vital that councils continue to play their part in reducing the deficit by making sensible savings to protect frontline services and keep council tax down.
– Local Government Minister Kris Hopkins
Residents could be polled over council tax rise
Thousands of jobs are set to be lost at Kirklees Council as the authority looks to save a further £70 million by 2018.
The council's leader David Sheard says residents could be polled on whether to approve a five per cent rise in council tax.
He told Chris Kiddey jobs would be lost in the coming years:
Advertisement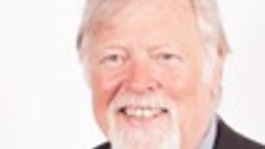 The Leader of Kirklees Council says a referendum on council tax rises could be necessary as the authority looks to make savings of £70m
Read the full story
Europe's largest military graduation
Harrogate has hosted the largest military graduation parade in Europe.
And the guest of honour to inspect the troops was no less than the head of the British army.
More than five hundred junior soldiers were preparing to leave the Army Foundation College for the next stage of their military careers. Chris Kiddey reports. A
The work of Leeds Museums and Galleries in communities across the city is to be showcased in a special exhibition later this week.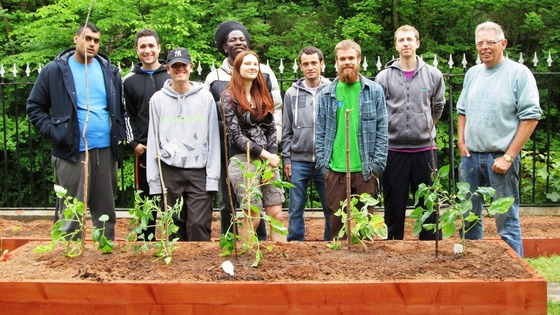 As part of the 'Common Threads' exhibition set to open tomorrow at Leeds Industrial Museum at Armley Mills, a range of projects undertaken by the museum services' assistant community curators with residents, groups, volunteers, families and cultural organisations will be put on display.
The team, which was created using the Arts Council England's Major Partner Museum funding, have worked with a number of community groups over the past year on a range of projects, the highlights of which will be on display for the very first time.
Projects included an Object Handling Project where items from the city's museums were taken to groups that support older people who were able to examine, handle and explore the objects; a gardening project in the community garden in the grounds of Leeds Industrial Museum; and a project with local people to record the personal stories from people and staff that lived and worked for the Gascoigne family on the Lotherton Hall estate.
To launch the exhibition and as a way of saying thank you to everyone who has helped the museum service over the last year a special opening event will be held on 15 August, 4pm-6pm at Leeds Industrial Museum. The exhibition will run from on Friday 15 August 2014 until Friday 29 November.
For more information regarding the 'Common Threads' exhibition and other projects that the team will be working on in the future, please visit www.leeds.gov.uk/communityengagement
Work and Pensions Secretary Iain Duncan Smith said the government's long-term economic plan is working after new figures revealed a fall in unemployment.
Advertisement
The disgraced former Rotherham MP Denis MacShane says he has not stopped apologising since making bogus expense claims worth nearly £13,000 - for which he was jailed.
In his first broadcast interview since being released he says he has "paid a price".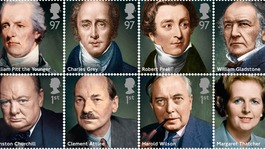 A collection of stamps commemorating former British prime ministers is being launched by the Royal Mail.
Read the full story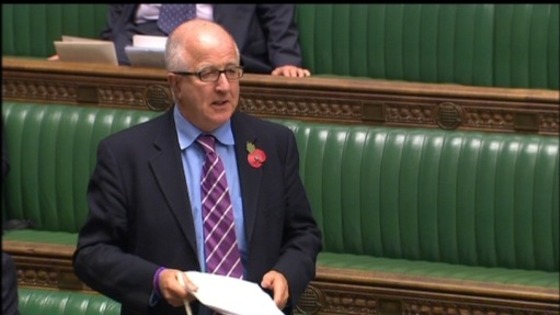 Disgraced former minister Denis MacShane has insisted he does feel "contrite" about making bogus expenses claims worth nearly £13,000 and wishes he hadn't done it.
In his first broadcast interview since being released from jail, the ex-Labour MP for Rotherham said he had not stopped apologising for the affair and had "paid a price".
He was given a six-month prison sentence for filing fake receipts to cover trips to Europe, but has repeatedly stressed he did not personally profit from it.
He made his comments to Channel 4 News.
I was contrite then, I'm contrite now and wish I hadn't done it. Of course I do.
I pleaded guilty from day one. I paid all the money back. I'm not complaining about that, I'm really not. What happened, happened. I did something wrong...of course I'm a criminal.
– Dennis MacShane

But he also used the opportunity to point out that other former colleagues had not been punished in the same way.
Boston and Skegness MP resigns
Central
The Boston and Skegness MP Mark Simmonds says there's nothing suspicious about his resignation.
The Foreign Office Minister announced earlier that he will be standing down next year.
Speaking to BBC Radio 4's World At One, Mr Simmonds was asked if it would have made sense for him to remain as a Foreign Office minister, given the situations in Gaza and Iraq.
The Prime Minister understandably wanted to have a new minister coming in to replace me once I told him I wasn't intending to stand at the next election."
– Boston and Skegness MP Mark Simmonds

Shadow Foreign Office minister John Spellar said the resignation raises further questions about Mr Cameron's judgment and is a "another blow to a Government already reeling" from Lady Warsi's departure.
Load more updates