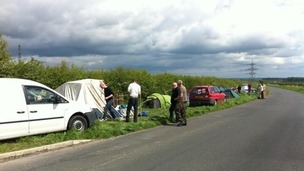 An anti-fracking group will arrive in Hebden Bridge later as part of its latest stunt, dubbed "Tour de Frack".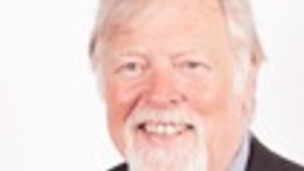 The Leader of Kirklees Council says a referendum on council tax rises could be necessary as the authority looks to make savings of £70m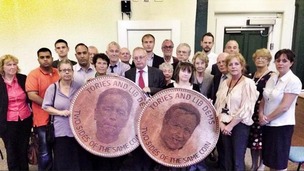 The ruling Labour group in Calderdale Council have been ousted after a vote of no confidence. The Conservatives now rule with a minority.
Live updates
Work and Pensions Secretary Iain Duncan Smith said the government's long-term economic plan is working after new figures revealed a fall in unemployment.
The disgraced former Rotherham MP Denis MacShane says he has not stopped apologising since making bogus expense claims worth nearly £13,000 - for which he was jailed.
In his first broadcast interview since being released he says he has "paid a price".
Advertisement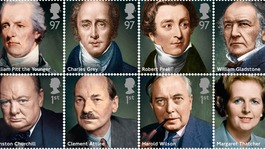 A collection of stamps commemorating former British prime ministers is being launched by the Royal Mail.
Read the full story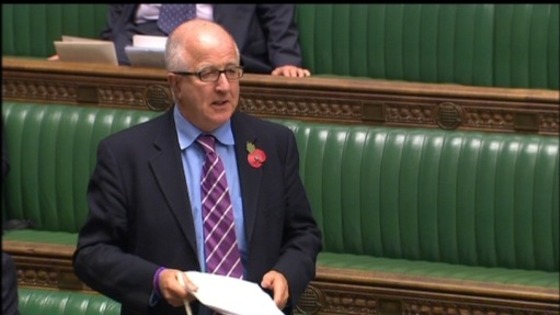 Disgraced former minister Denis MacShane has insisted he does feel "contrite" about making bogus expenses claims worth nearly £13,000 and wishes he hadn't done it.
In his first broadcast interview since being released from jail, the ex-Labour MP for Rotherham said he had not stopped apologising for the affair and had "paid a price".
He was given a six-month prison sentence for filing fake receipts to cover trips to Europe, but has repeatedly stressed he did not personally profit from it.
He made his comments to Channel 4 News.
I was contrite then, I'm contrite now and wish I hadn't done it. Of course I do.
I pleaded guilty from day one. I paid all the money back. I'm not complaining about that, I'm really not. What happened, happened. I did something wrong...of course I'm a criminal.
– Dennis MacShane

But he also used the opportunity to point out that other former colleagues had not been punished in the same way.
Boston and Skegness MP resigns
Central
The Boston and Skegness MP Mark Simmonds says there's nothing suspicious about his resignation.
The Foreign Office Minister announced earlier that he will be standing down next year.
Speaking to BBC Radio 4's World At One, Mr Simmonds was asked if it would have made sense for him to remain as a Foreign Office minister, given the situations in Gaza and Iraq.
The Prime Minister understandably wanted to have a new minister coming in to replace me once I told him I wasn't intending to stand at the next election."
– Boston and Skegness MP Mark Simmonds

Shadow Foreign Office minister John Spellar said the resignation raises further questions about Mr Cameron's judgment and is a "another blow to a Government already reeling" from Lady Warsi's departure.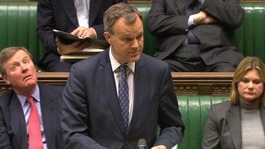 While No 10 said Mark Simmonds' departure was agreed at the reshuffle, it means the Foreign Office has lost two ministers in one week.
Read the full story
Advertisement
Boston and Skegness MP resigns
Central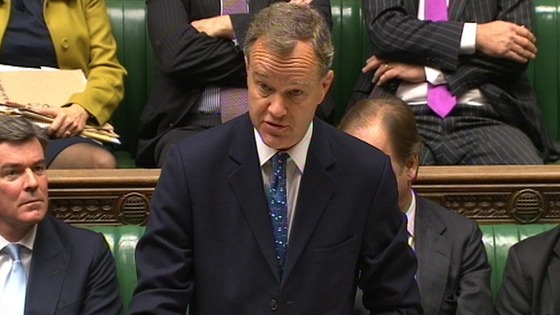 Boston and Skegness MP and Foreign Office Minister Mark Simmonds has resigned and will be standing down in 2015.
More to follow...
National
Baroness Warsi resigned from the government because she wants to be able to live with herself and she could not in good conscience support the government's policy on Gaza.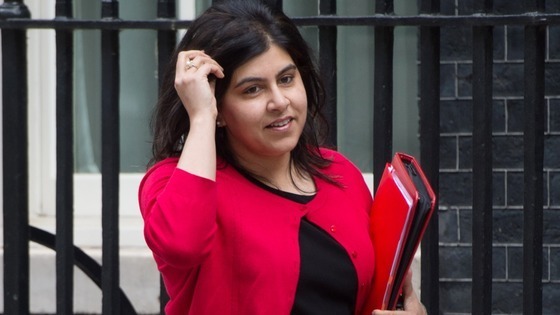 Speaking to the Radio 4's Today programme she said: "My departure clearly says says that governments policy on Gaza is morally indefensible. My departure clearly says that it is a policy that I could no longer support and put my name to..
The Conservative peer added: "Long after politics has come and gone I want to be able to live with myself and by resigning and stepping down I can live with myself."
National
Police have launched an investigation after Respect MP George Galloway declared Bradford an "Israel free zone" during a speech.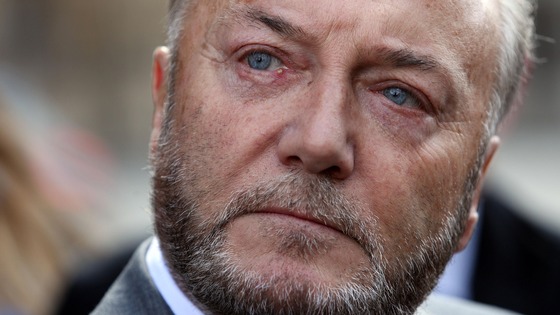 The speech caused outcry on social media after being posted online. Mr Galloway was filmed saying:
We have declared Bradford an Israel-free zone. We don't want any Israeli goods. We don't want any Israeli services. We don't want any Israeli academics coming to the university or college. We don't even want any Israeli tourists to come to Bradford even if any of them had thought of doing so. We reject this illegal, barbarous, savage state that calls itself Israel. And you have to do the same.
– Bradford West MP George Galloway

West Yorkshire Police said it was investigating his comments, which relate to the city where Mr Galloway has a constituency.

A force spokesman said: "We have received two separate complaints about comments attributed to George Galloway MP during a speech he gave at a public meeting in Leeds on August 2. We are currently investigating the complaints."
Baroness Warsi resigns over Gaza
The Prime Minister has written to Baroness Warsi following her resignation earlier today.
In it he says he understands her "strength of feeling" about the problems in Gaza - and that the Dewsbury-born politician had been a valuable member of both the Conservative party and the Government:
"Thank you for your letter today, in which you set out your reasons for resigning from the Government. I was sorry to receive this.

"I realise that this must not have been an easy decision for you to make and very much regret that we were not able to speak about your decision beforehand.

"I understand your strength of feeling on the current crisis in the Middle East - the situation in Gaza is intolerable. Our policy has always been consistently clear: we support a negotiated two-state solution as the only way to resolve this conflict once and for all and to allow Israelis and Palestinians to live safely in peace.

"Of course, we believe that Israel has the right to defend itself. But we have consistently made clear our grave concerns about the heavy toll of civilian casualties and have called on Israel to exercise restraint, and to find ways to bring this fighting to an end.

"As part of that, we have consistently called for an immediate and unconditional humanitarian ceasefire.

"More widely, I would like to take this opportunity to let you know how grateful I am for the contribution you have made to the Conservative Front Bench, both in Opposition and in Government, over seven years' continuous service.

"As the Minister for Faith and Communities, working with Eric Pickles in the Department for Communities and Local Government, you played an important role in the Government's integration agenda – building more united communities, tackling hate crime, harnessing the power of faith groups and championing Britain's common heritage.

"At the Foreign and Commonwealth Office, your hard work in tackling persecution around the world, between faiths and within faiths, has had a lasting impact, as has your work to put the UK at the heart of the global Islamic Finance system.

"You can also take pride in how you have built relationships with the countries and leaders of Central Asia, and particularly the role you have played supporting democracy and women's rights in Afghanistan and Pakistan.

"Perhaps most importantly, I would like you to know how much I have personally appreciated your support and friendship over the years, and your commitment to our Party and the Government. You were one of the early supporters of my leadership campaign in 2005, something for which I remain grateful.

"We have been through a great deal together since then and I will never forget how proud we both were when, in May 2010, you joined the Cabinet as Chairman of the Conservative Party.

"You can take pride in your achievements in Government and, especially, for being the first Muslim woman in any British Cabinet. I appreciate your assurance of support in the months and years to come and I hope that you will always feel able to raise any issue with me at any time. "This comes with my thanks, and best wishes for the future."
– David Cameron
Load more updates