There are 213 results for "Dewsbury"
Two men have been arrested after police found chemicals, suspected fire arms and other items described as suspicious at a house in Dewsbury.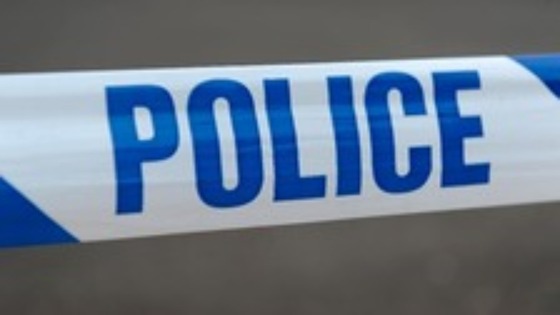 Police searched an address on Halifax Road in Dewsbury in connection with suspected drugs offences and found chemicals. More suspicious items including chemicals and suspected fire arms were found at another property on Penn Drive in Liversedge.
A 43 year old man from Liversedge has been arrested on suspicion of Conspiracy to Produce Class A Drugs, offences under the Explosives Act and Firearms offences.
A 42 year old man from Dewsbury has been arrested on suspicion of Conspiracy to Produce Class A Drugs and offences under the Explosives Act.
Both men remain in custody.
The North East Counter Terrorism Unit are leading this investigation supported by West Yorkshire Police.
The trust which runs Pinderfields, Pontefract and Dewsbury hospitals has been placed among the worst in the country for patients feeling there aren't enough nurses.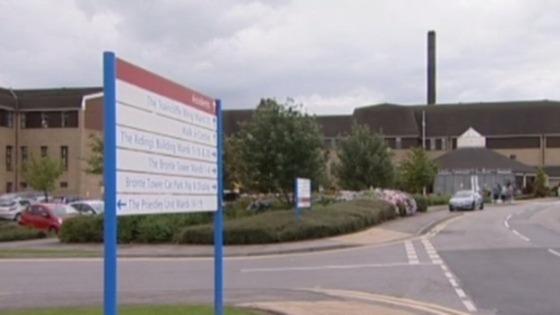 The Care Quality Commission found more than half of patients who took part in a survey, felt there weren't enough nursing staff on duty.
The Mid Yorkshire Hospitals Trust says most patients are happy with their care and £1.2m will be used to recruit more nurses.
Advertisement
Concern is continuing to grow for the welfare of James Stephenson, who went missing from a hospital in Barnsley almost three weeks ago.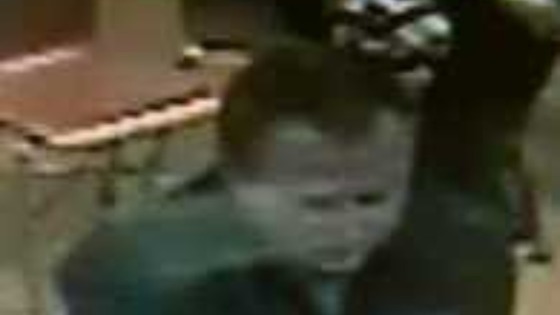 Police have reason to believe that Mr Stephenson was in Dewsbury, West Yorkshire, this weekend and are urging him to make contact.
They believe that the 40-year-old may be camping in the Dewsbury area, and have made an appeal to dog walkers, joggers and ramblers to look out for him.
Mr Stephenson left the Cambian Oaks Hospital in Sheffield Road, Barnsley, at around 10.15am on Tuesday 18 March. He told staff he intended to go shopping in the Huddersfield area, but never returned.
The last confirmed sighting of him was last Wednesday, 2 April, at a shop in Wakefield. Following this sighting, police issued a new CCTV image in a bid to trace him.
A lovely day for mothers; a bad day for apostrophes. Already seen Mother's Day, Mothers' Day, Mummies's Day and, bafflingly, Mummyies Day.
Championship club Dewsbury have signed former Leeds and Hull prop Ewan Dowes and taken Wakefield forward Lucas Walshaw on a month's loan.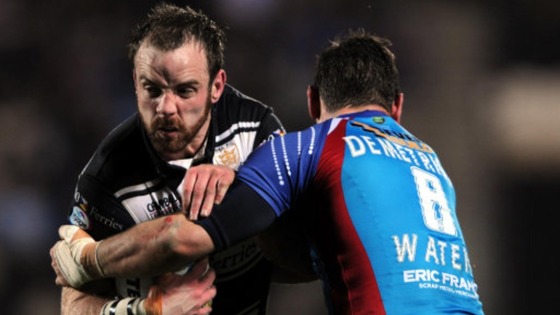 Dowes, 33, was a Challenge Cup winner with Hull and is joining the Rams for the rest of the season after leaving Workington, while Walshaw is back at the Tetley's Stadium following a successful loan spell in 2013.
Walshaw, 21, has made 14 appearances in Super League, featuring the first three games of this season, but was left out of the side that beat Catalan Dragons last Sunday and will be available for Dewsbury's Tetley's Challenge Cup third-round tie against West Hull on Sunday.
Hospital chiefs set out radical shake-up of Mid Yorkshire
Some GP surgeries in Wakefield could be opening seven days a week, to ease the pressure on local hospitals.
It comes as health chiefs revealed more about the controversial shake-up of hospitals in the Mid-Yorkshire Trust. The A& E department at Dewsbury hospital will be downgraded, with care centralised at Pinderfields in Wakefield.
Some maternity and childrens services will also move to Pinderfields. But to take capacity out of the hospital, community services have to be sufficiently developed. Practices in Osset, Horbury and rural Wakfield have applied to take part in a pilot scheme.
Dr Phil Earnshaw, Chair of the Wakefield Clinical Commissioning Group says the changes will help to streamline the service:
Advertisement
Hospital chiefs set out radical shake-up of Mid Yorkshire
Hospital chiefs have been setting out the framework for the radical shake-up of services across Mid Yorkshire.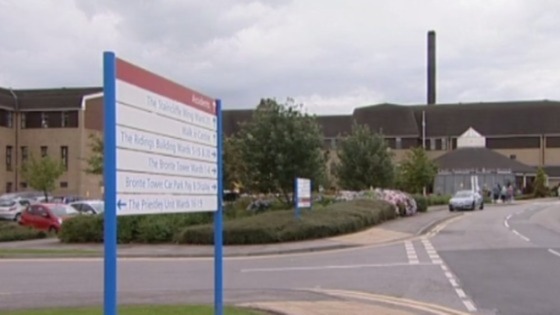 Dewsbury's A&E department will be downgraded to a minor injuries unit, with emergency services centralised at Pinderfields hospital in Wakefield. Maternity services at Dewsbury will become midwife-led, with more women going to Pinderfields to give birth.
The children's ward at Dewsbury will also close, although a daytime assessment unit will open there. Children needing an overnight stay will be admitted to Pinderfields.
Overall 170 beds will be lost.
£20 million though will be invested in the Dewsbury site, giving it the capacity to care for 14,000 more patients. There will be an increased in planned surgery and outpatient care, plus community facilities.
The changes, which should balance the books of the trust, will be introduced over the next three years.
A pilot programme involving GPs in Osset, Horbury and rural Wakefield have also been revealed. Some surgeries will be open seven days a week. Services have to be sufficiently developed in order to reduce pressure on and take capacity out of the hospitals.
Dewsbury A&E services to be scaled back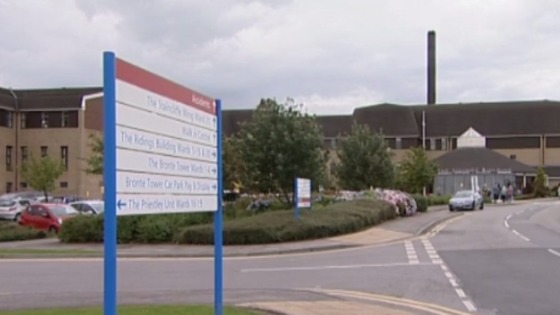 Health bosses say the controversial decision to downgrade the A&E department at Dewsbury Hospital is a good thing for patients.
In a statement, the The Mid Yorkshire Hospitals NHS Trust said:
"We very much welcome the Secretary of State's decision. This means we can now take forward our plans to reorganise hospital services to significantly improve health outcomes for the people of North Kirklees and Wakefield.
"We will continue to involve local people and their representatives in developing the new service models. We will also continue to be open and transparent about our plans so that people know when changes will happen and how services will be better for local people.
"The reorganisation of hospital services will take place over the next three years and are part of a significant programme of transformation for the local health system, which will lead to more care being available close to people's homes reducing the need for treatment in hospitals."
Dewsbury A&E services to be scaled back
Controversial plans to downgrade the accident and emergency department at Dewsbury Hospital are to go ahead in the face of fierce opposition from tens of thousands of local residents.
The Health Secretary has rejected a bid to stop the reduction of services at the hospital. It means emergency cases and some maternity and children's services will move to Wakefield.
One local MP has claimed it could mean the whole hospital at Dewsbury closing in just two years. But the trust which runs hospitals in the area says the changes will improve patient care.
Singer and Dancing On Ice star Gareth Gates has told fellow stammerer Mushy - from the hit TV show Educating Yorkshire - that their high profile is helping a lot of people with speaking disorders.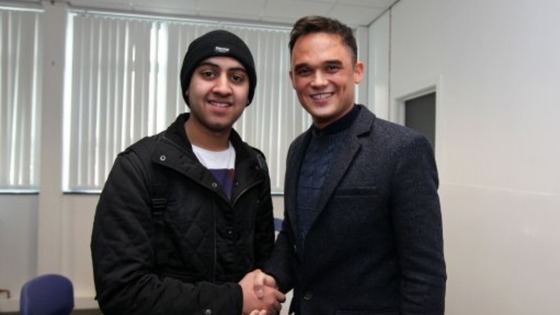 Gates was launching the latest of his performing arts academies at Huddersfield New College, in West Yorkshire, where Musharaf Asghar - known to millions of Channel 4 viewers as Mushy - is hoping to be one of the first students.
Mushy said Gates was an inspiration.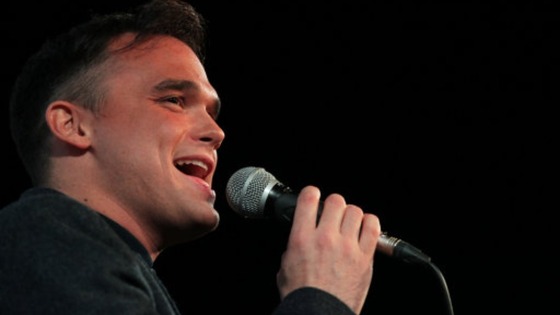 "I've seen him on TV and, now, to meet him in person is a real honour," the teenager said.
Gates told Mushy he loved him on Educating Yorkshire - the hit show about the children and staff at Thornhill Academy, in nearby Dewsbury.
Mushy, who has an acute stammer, became one of the stars of the programme as he battled to overcome his speaking difficulties.
"For me to watch that, it really took me back to when I was at school," the Pop Idol runner-up and Dancing On Ice star told him.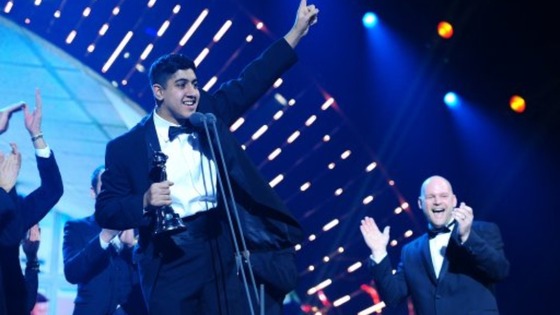 "I wasn't able to say a word and it's just awful, you know. "The likes of yourself and me, it raises the profile of speaking and stammering, it really helps lots of people.
"It's all good."
Gates toured the performing arts centre at the college where his academy classes will take place. And he performed a medley of classics for hundreds of cheering students, getting many of them up on stage for an encore of his hit Spirit In The Sky.
Load more results