Leeds boxer Josh Warrington says tonight's fight against Denmark's Dennis Ceylan is the biggest of his career so far.
Read the full story ›
The Manchester United legend started his career with Huddersfield - and the two sides will meet for the first time in decades on Saturday.
Read the full story ›
Advertisement
A look back into the history of Huddersfield town when they were the Man United of the day in the 1920's and 30's.
Read the full story ›
Most of the girls in the Carlton Bolling College team are Muslim, and had to overcome barriers from within their own communities.
Read the full story ›
Castleford player Zak Hardaker has apologised for making "an enormous error of judgement" after failing a drugs test.
Read the full story ›
Around 2,500 supporters have turned out to greet the defeated Grand Final finalists Castleford Tigers at their homecoming this afternoon.
The Tigers announced the event at the Jungle stadium earlier this week. The team will take a lap of the pitch in front of the crowd.
Meanwhile the winners Leeds Rhinos announced they were unable to host the traditional homecoming event at Headingley Carnegie due to construction at the stadium.
"Leeds Rhinos have made more history with their record extending eighth Grand Final win at Old Trafford on Saturday evening. We are all immensely proud of Brian and the team and especially our skipper Danny McGuire and Rob Burrow, who leave the club this season.

Unfortunately because of the biggest construction project since the ground was opened in 1890, we are unable to host the tradition homecoming event at Headingley Carnegie due to a lack of capacity in the Carnegie Stand, the only accessible stand we currently have, a lack of parking availability and safety priorities around what is now effectively a building site."
– Leeds Rhinos
Advertisement
Danny McGuire bowed out in perfect fashion leading Leeds over Castleford in the Betfred Super League Grand Final
Read the full story ›
More than 70,000 rugby league fans have travelled to Old Trafford for tonight's all-West Yorkshire Super League Grand Final.
Read the full story ›
The half-back broke the Castleford record for points in a season as well as finishing as the league's top scorer
Read the full story ›
Sheffield Tigers have been crowned the 2017 SGB Championship speedway champions:
SHEFFIELD Tigers are 2017 Champions... no, it wasn't a dream!! Have a great Sunday everyone  https://t.co/s6KGCCSd9F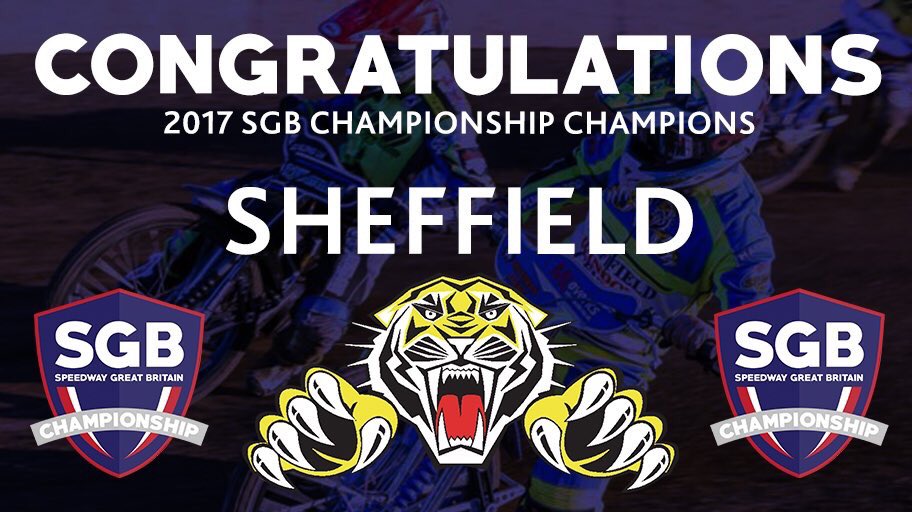 The Tigers have waited 15 years to take the title with a win over Ipswich Witches, 46-44 on the night and 99-81 on aggregate.
Sorry, this content isn't available on your device.
Load more updates