Sorry, this content isn't available on your device.
Leeds boss Neil Redfearn said speculation linking actor Russell Crowe with possible investment in the club was "irrelevant".
Read the full story ›
Advertisement
Former footballer Clarke Carlisle has launched his own mental health awareness charity.
The Clarke Carlisle Foundation for Dual Diagnosis 'aims to raise awareness levels about Dual Diagnosis, and funds for a purpose built treatment facility'.
Carlisle's partner, Gemma, announced the news of the launch on Twitter on Wednesday.
Clarke has set up his own charity to help raise awareness of dual diagnosis in mental health. @ccfordd
Carlisle, former chair of the Professional Footballers' Association spent six weeks in a psychiatric unit after he was hit by a lorry in North Yorkshire in December. He was discharged from hospital last month.
Preston-born Carlisle played for Leeds and York during his 16-year footballing career.
Leeds chairman Andrew Umbers has insisted the club is not for sale after actor Russell Crowe prompted speculation he may make a bid
Read the full story ›
Barnsley today officially named Lee Johnson as their new manager.
He succeeds Danny Wilson and is one of the most highly regarded young coaches in the English game.
It has been seen as something of a coup that The Tykes have lured him away from their League One rivals Oldham Athletic.
John Shires spoke to Johnson today:
Advertisement
Leeds United have confirmed that there has been no approach for the club by Russell Crowe.
The Hollywood actor, who is a Leeds United fan, earlier today tweeted his followers asking them whether he should buy the club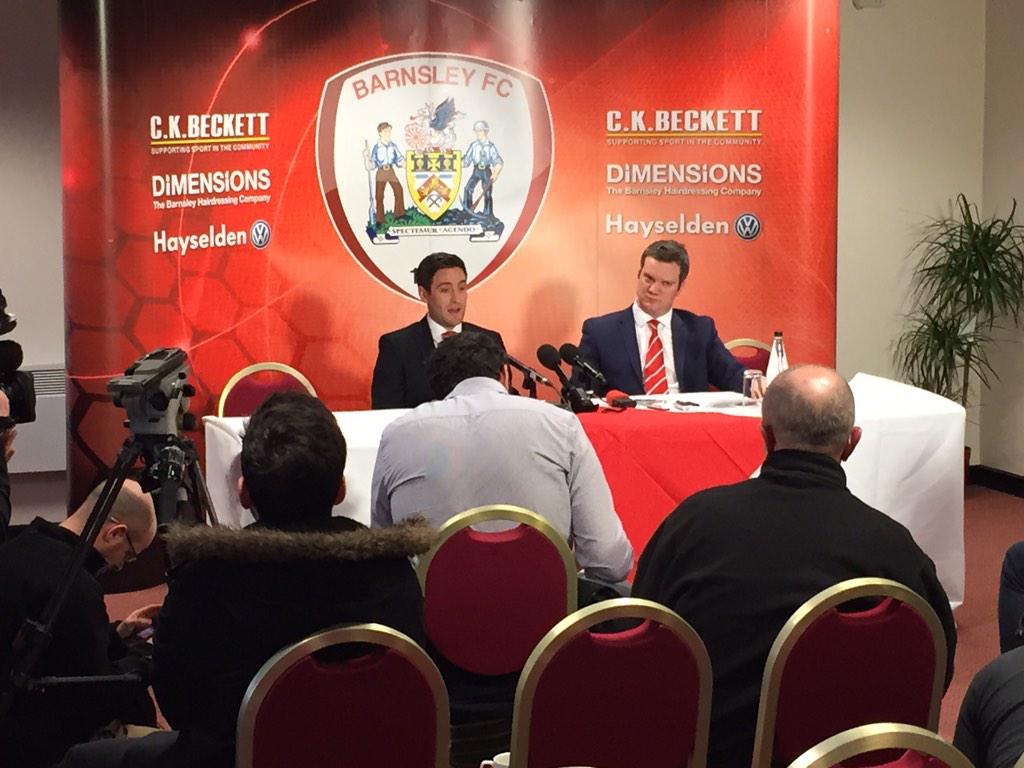 Russell Crowe has asked his followers opinion after he was asked on Twitter if he should buy Leeds United.
Crowe is a self confessed Leeds United supporter and with owner Massimo Cellino currently banned from being a director of the club, could the Gladiator star throw his hat in the reing and buy the club?
Sorry, this content isn't available on your device.
In an exchange with the Leeds Fans LLP, a group "supporting fan ownership" of the club, Crowe laid out a plan based on his ownership of South Sydney.
While he did not say that system would translate exactly to Leeds, Crowe said any move would have to be based on a "singular vision" aimed towards creating "success on the field".
@leedsfansllp 1/3 look at a show called South Side Story you'll see how we handled this at South Sydney. It's up on you tube, 6 episodes
@leedsfansllp 2/3 we set up a member company that has its own board and seats on the football club board. There has to be a singular vision
@leedsfansllp 3/3 there has to be one voice that sets the tone. Every thought and every decision has to be about success on the field.
Massimo Cellino's forced leave has coincided with an upturn in results on the pitch, here's five reasons why their fans should be optimistic
Read the full story ›
Load more updates