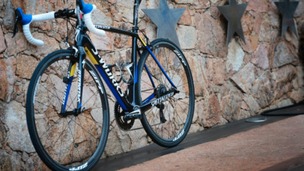 A detailed look at the most important tool at a Tour de France rider's disposal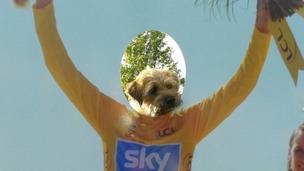 We have pulled together some of our favourite pictures and tweets from across the weekend of Le Grand Départ. Did your shots make it in?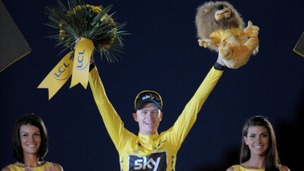 A complete list of all previous Tour de France winners
Live updates
Tour de France 2014: Le Grand Depart in Yorkshire
National
Italian Vincenzo Nibali has won the 2014 Tour de France after enjoying a safe passage to Paris in the ceremonial final stage.
Germany's Marcel Kittel won the sprint finish on the Champs Elysees to take the race's 21st stage while Nibali came home safely with the main body of riders to complete his overall victory.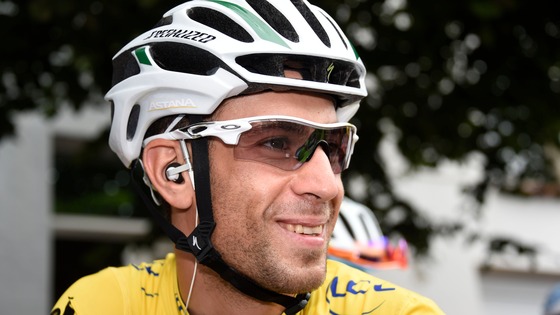 Advertisement
Tour de France 2014: Le Grand Depart in Yorkshire
The Chief Executive of Welcome to Yorkshire, Gary Verity, is in Paris today for the finish of Le Tour de France. He told Calendar that the biggest benefits of Le Tour are still to come to Yorkshire and the county should prepare for an influx of tourists.
Tour de France 2014: Le Grand Depart in Yorkshire
Cycling champion Lizzie Armitstead from Otley competed today in La Course by Le Tour, a new one day race for female cyclists. She was involved in a crash in the final kilometre of the 91km race.
Well 2 bike changes and a crash, Paris you didn't deliver my romantic dreams! Going home with stitches but I'll be fine :)
Thank you to all Brits out on course, the tour started in Leeds and I felt proud to race and see Yorkshire flags still lining the streets :)
Leeds' Jonathan Brownlee has spoken of his joy at winning gold in the Commonwealth Games mixed triathlon. He competed in the England team with his brother Alistair, their training partner Vicky Holland and Jodie Stimpson
Sheffield Wednesday says planned takeover of the club by Hafiz Mammadow has been delayed. It's apparently due to other business interests of Mr Mammadow. However, the club says it hopes it will soon be in a position to complete the regulatory requirements set by the Football League.
Milan Mandaric and Hafiz Mammadov met in London on Friday evening to discuss the takeover process and say they want to complete the sale as soon as possible.
I fully appreciate the frustration of our supporters, we all want to see a quick completion so we are in the best shape possible for the start of the new season. Despite the delay, I am still committed to fully supporting Stuart Gray in his preparations and this has been demonstrated by the permanent signings of Keiren Westwood and Sam Hutchinson along with the contract extensions agreed with Chris Kirkland, Glenn Loovens and Jose Semedo. I have been kept fully informed by Mr Mammadov's advisors during the process and Friday's meeting was very constructive. I continue to believe that he will be a wonderful custodian for this great club and I am very excited at his plans for the future."
– Milan Mandaric
Advertisement
After what's been billed as the grandest Grand Depart the Tour de France has ever seen, residents and visitors will be able to see all the action from the final two stages on a large screen in York today.
Stage 20 and 21 of the Tour de France and the Commonwealth Games in Glasgow will be shown in St Sampson's Square. Also featured will be the inaugural La Course by Le Tour which has attracted the world's leading female cyclists will also be screened.
"This is a great opportunity for the city to come out and support the Tour de France again. People will be able to see the culmination of a great three weeks of sport that started in York and Yorkshire with the Grand Depart."
– Cllr Sonja Crisp, Cabinet member for Leisure, Culture and Tourism, York City Council
Sheffield born grandfather Michael Gault has made Commonwealth Games history after winning bronze for England in the 10-metre air pistol event.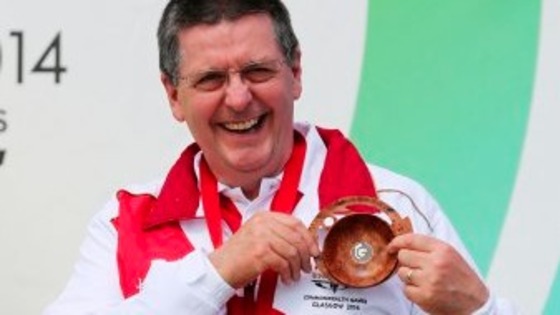 The 60-year-old, who now lives in Norfolk and is competing in his sixth Games, equalled the existing medals record by bagging an impressive 18th podium place. The veteran shooter came out of retirement to try to break the current record held by Australian Philip Adams. On winning bronze Michael said:
"It didn't matter what colour it was, I've got the 18 medals now. That's exactly what the aim was so it's job done now. It's a weight off my shoulders and I can chillax as they say now. I can focus on my next competition, which is in a couple of days time."
– Michael Gault

Gault is now on equal footing with Adams, and if he wins a medal in the 50m event on Monday he could become the most decorated Commonwealth athlete in history.
Hull City off to Slovakia in Europa League
Hull City now know they will be making their European debut in Slovakia.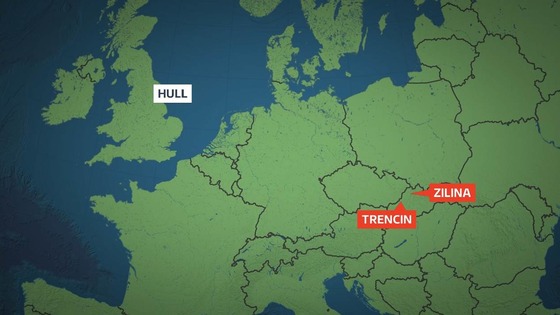 AS Trencin, who finished runners-up in their domestic league, took a 4-0 lead into last night's second leg against FK Vojvodina from Serbia, but only scrambled through 4-3 on aggregate.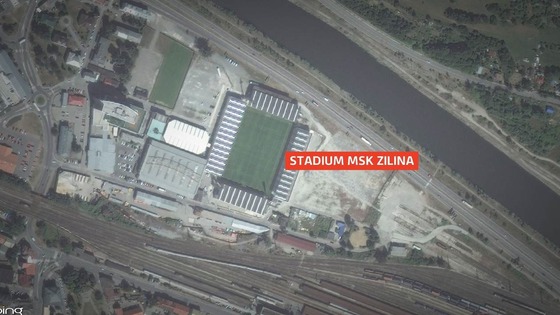 The first leg of the Tigers' Europa League third qualifying round next Thursday has been moved eighty kilometers north to the city of Zilina, where the stadium meets UEFA regulations.
Leeds United legend Eddie Gray MBE, who was both player and manager at the club, has been awarded an Honorary Doctorate of Sport Science by Leeds Metropolitan University for his contribution to sport.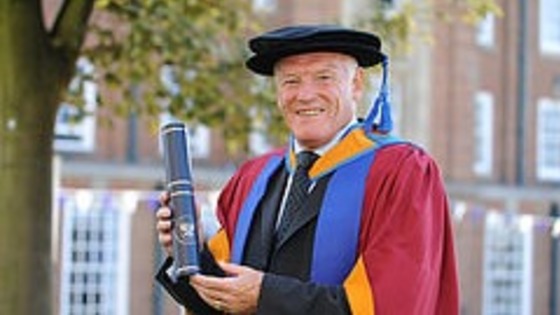 Eddie had an illustrious 20 year career with the football club where he made 561 appearances and scored 68 goals from his position as winger. He was never booked in his entire playing career.
To be here at Leeds Metropolitan University and to receive such a prestigious award makes me feel very proud; I'm absolutely delighted for myself, my friends and my family. When I came down to Leeds, the one thing that Don Revie taught me was to have the confidence to believe in your own ability and have the courage to use it and never walk out the door thinking to yourself, I could have done a little bit better. Give it your all and if it doesn't work out, you know you've tried your best.
– Eddie Gray

He was a pivotal part in the Leeds United team of the 1960s and 70s and, when his playing days neared an end, he assumed the role of player manager in 1982 and stayed at Elland Road as manager until 1985.
Load more updates