Six Dead in Afghan Blast
Six soldiers - five from the 3rd Battalion Yorkshire Regiment and one from the 1st Duke of Lancaster - were killed when their Warrior Armoured car was blown up yesterday in Helmand province, says the MoD.
The bodies of six soldiers killed in Afghanistan last week will be returned to the UK
later this week. The soldiers , which included five members of 3rd Battalion the Yorkshire Regiment, will be flown back to RAF Brize Norton in Oxfordshire on Thursday.
Corporal Jake Hartley has been hailed as an inspiring young man who was "all young soldiers should aspire to be". Cpl Hartley, from Dewsbury, West Yorkshire, would have been 21 tomorrow. He was known as JJ. Cpl Hartley joined 3 Yorks in December 2008.
Corporal Hartley was quite simply one of the best non-commissioned officers I have ever had the privilege of working with.The Yorkshire Regiment has lost one of its best.
– Company commander Major Edward Colver
Corporal Hartley was a unique and charismatic personality who had the ability to inspire those around him. His passion for life and professional attitude were an example to all.
– Platoon commander Lieutenant Daniel Brennan
Advertisement
The youngest soldier to die in the Warrior vehicle has been described by his Army friends as someone who never moaned about anything and who was always the first to volunteer. Private Christopher Kershaw, from Bradford, had leadership ambitions despite only being 19.
He showed immediate promise and regularly briefed me on his ambition to be a Section Commander and desire to complete a Junior Non-Commissioned Officers Cadre as soon as possible. This typified his approach to military life: outgoing and aspiring.I got the feeling he would have stopped at nothing to get where he wanted to be. Never shy of doing the hard yards and always willing to take on extra responsibility, he quickly became a valuable member of the team."
– Major Edward Colver, his company Commander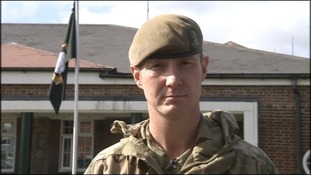 Lt Colonel Zac Stenning, of 3rd Battalion The Yorkshire Regiment, read a eulogy to the men outside Battlesbury Barracks in Warminster.
Read the full story
Advertisement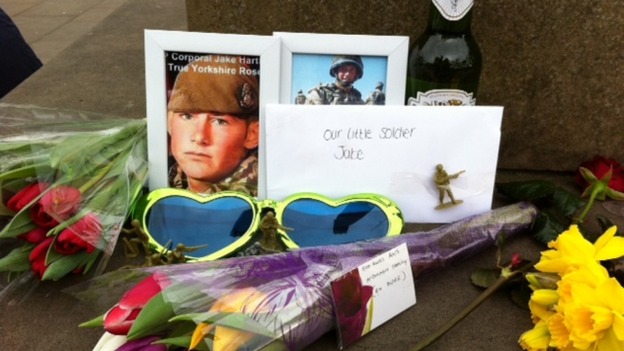 Private Christopher Kershaw's friend, Louise Haddon, pays tribute to the late soldier.
Load more updates
Back to top