BUDGET: Ahead of the Budget
The Chancellor George Osborne will outline the government's plan for the economy and public finances in the year ahead. The 2012 budget is taking place as the UK recovers from the financial crisis of 2008 and 2009.
Fuel price will not increase in the Budget. Duty will be added in August as planned however.
Advertisement
37 pence added to a price of cigarettes.
More money to be spent on improving super-fast broadband in Bradford and Leeds.
Improvements to rail links around Yorkshire, including Manchester to Bradford.
Unemployment forecast to be up by 0.1 percentage points by the end of the forecast period #budget
Advertisement
Osborne also warns of another oil price spike - but says OBR expects us to avoid a double dip with growth Jan-March
From CPI to ONS, the Budget's jargon explained through this link.
We need action on youth jobs and to stop a tax credits bombshell for working parents, not cutting taxes for the very richest #Budget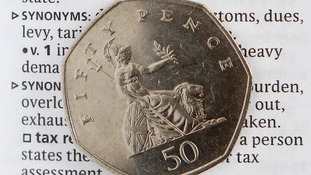 The Chancellor could offer some help to home owners and those who are trying to save money, in the Budget later today.
Read the full story
Load more updates
Back to top