Extradition student supporters rally
Supporters of the Sheffield computer student Richard O'Dwyer will gather in Sheffield later.
The House of Commons Home Affairs Committee is recommending major amendments to the 2003 US-UK Extradition Treaty.
The Treaty is unbalanced, making it easier to extradite a British citizen to the USA than vice versa. The USA remains one of our most important partners in the fight against international terrorism and organised crime. Extradition is a significant weapon in that fight. However, the cases of Gary McKinnon, Richard O'Dwyer and Christopher Tappin have highlighted public concern that these arrangements are one-sided. Prosecutors must be required to produce evidence in support of an extradition request and the accused should have the right to challenge that evidence in court.
British citizens should also be given the opportunity to face trial in the UK. This would save both time and money.It has now been two and half years since the Prime Minister said the Extradition Act should be reviewed and five months since Scott Baker produced his report. Evidence to the Committee has shown that the current arrangements do not protect the rights of British citizens. The Government must remedy this immediately"
– Rt. Hon Keith Vaz MP, Chair of the Committee
A human rights group has condemned the planned extradition of a student accused of copyright infringement.Shami Chakrabarti, Director of Liberty, said Richard O'dwyer and his family were "swept up in the injustice of instant extradition"
Richard O'Dwyer faces ten years in jail if convicted by a US court after prosecutors accused him of breaking copyright law by providing access to pirated material online via his website TVShack.
An event in support of the student is being held at Sheffield University this evening.
Advertisement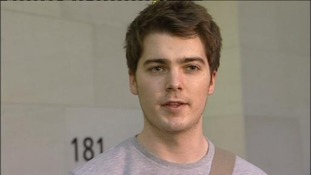 Supporters of Richard O'Dwyer, the computer student facing extradition, are to meet in Sheffield
Read the full story
Back to top