Ballet funding crisis
The family of a Barnsley teenager who has won a place at the prestigious Bolshoi Ballet Academy say they cannot afford to send her.
She is only the ninth dancer from the UK and the first from Yorkshire to be accepted into the World famous Bolshoi Ballet in Russia. But Tala Lee-Turton from South Yorkshire could be about to see her hopes of becoming a student there shattered, as Sally Simpson reports.
Advertisement
16 year-old Tala Lee-Turton from Barnsley has become the ninth British person ever to win a place at the famous Bolshoi Ballet Academy. However, her place is uncertain as her family cannot afford the £15,000 a year it will cost to send her.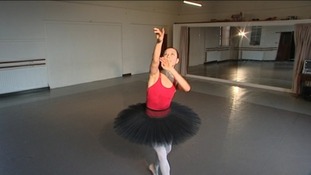 A ballet dancer from Barnsley may have to miss out the chance to study in Russia because her family cannot afford it.
Read the full story
Back to top