Campaigning for cancer drugs
A former soldier who fought to get drugs that could have saved his life has died from cancer.
A cancer patient from Gainsborough who was forced to give a false address in order to get the drug treatment he wanted, has died. 37-year-old Mark Bannister, a former soldier, had spoken out against the so called "postcode lottery" for cancer treatment.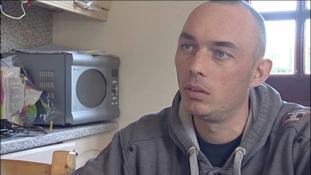 A cancer drugs campaigner, who fought to get access to a drug, has died from a brain tumour.
Read the full story
Advertisement
Back to top