Floods hit Yorkshire
A big clean up is under way in communities including Todmorden, Hebden Bridge and Mytholmroyd after flash floods forced people from their homes and led to West Yorkshire Fire Service warning it could only respond to life-threatening emergencies
Counting the cost of floods
The cost of flash floods which swept through towns and villages in West Yorkshire at the weekend could be more than one million pounds.
One furniture firm lost half a million pounds worth of stock and today flood insurance came under the spotlight in the Commons as David Hirst reports.
Couple brave the downpour to get married
Sergeant Brian Price and his wife Holly thought their wedding day would not go ahead today. Until this morning the churchyard at Mytholmroyd was under three feet of water. Fortunately the river receded just in time for their wedding.
Advertisement
Counting the cost of the floods in Mytholmroyd
Anne Downie landlady of The Dusty Miller Pub in Mytholmroyd, Pearl Toner, owner of Village Fisheries and Mary Clayton from Calder Weaving Company talks to Calendar about the cost of flooding to their businesses.
A flood fund has been set up by the Community Foundation for Calderdale and Todmorden Lions to help those affected by the floods.
Flood defence cuts criticised
Speaking after flooding affected parts of northern England, Mary Creagh, Labour's Shadow Environment Secretary, has criticised the Government's cuts to its flood defence budget.
The River Calder bursts its banks
To see dramatic footage as the River Calder bursts its banks at Todmorden click here
Advertisement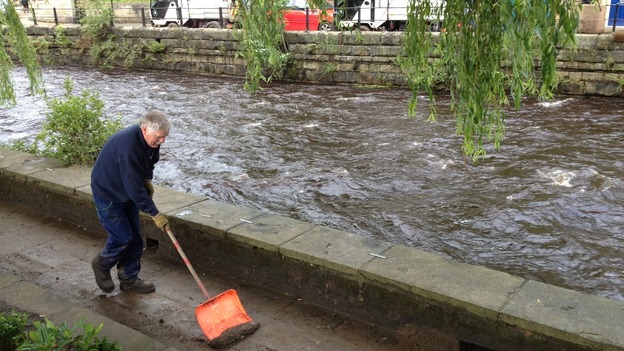 Parade postponed because of flooding
Hebden Bridge's handmade parade has had to be cancelled because of flooding. Organiser hope to be able to reschedule the event.
Overnight flooding in Hebden Bridge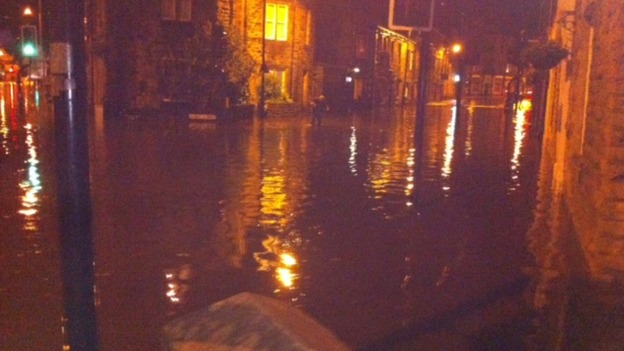 After the rain came down in Mytholmroyd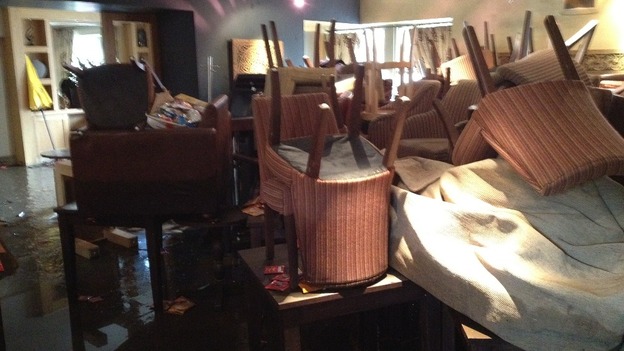 Load more updates
Back to top