Stray dog sparks armed police response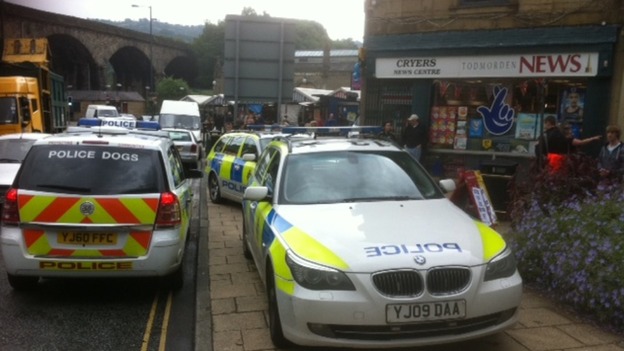 Armed police have cornered a savage stray dog in a newsagents in Todmorden ahead of a visit by the Prime Minister. The bull-terrier like dog wandered into Cryers newsagents early today and bit a man and a woman who tried to catch it.
Neither were seriously hurt. The shop has been sealed off and a vet has been called. David Cameron is visiting the area to see the damage recent floods have caused.