A-Level results
Students across the region find out the results of their A-Level exams.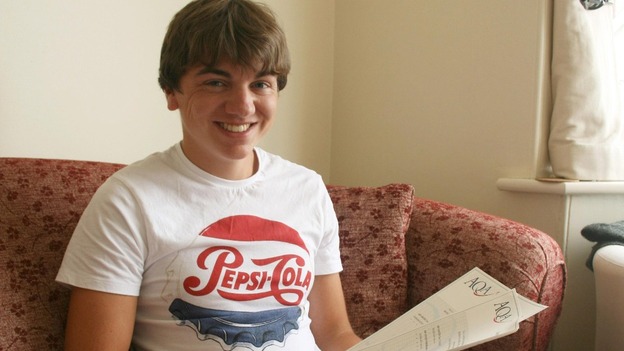 A Sheffield student who achieved top grades says home education can work right up to A level.
Very few home-educated pupils continue to learn in this way past GCSEs.
But Eli Ingle, 19, achieved two A stars - in business studies and sociology - and has now found out he has an A in psychology.
He said he thought about going back to college for A-levels but he and his family had enjoyed his home education so much he wanted to carry on.
Mr Ingle, who is the grandson of well-known Sheffield boxing trainer Brendan Ingle, has been educated at home since the age of 13. His sister Niamh, 17, who has also been home-educated, got an A in sociology and a B in psychology.
Provisional results for York school sixth forms show that 28% of entries were awarded A star/A grades, which are higher than the national figure. Over 78% of entries were given a top grade of A star, A, B or C.
We would like to congratulate all young people, schools and families on their achievement this year. Once again, York pupils have produced an excellent set of A level results and we are absolutely delighted for them. It is important to remember the impact of each individual student's results on plans for their future – and we wish them all every success as they embark upon the next stage of their lives".
– Councillor Janet Looker
Advertisement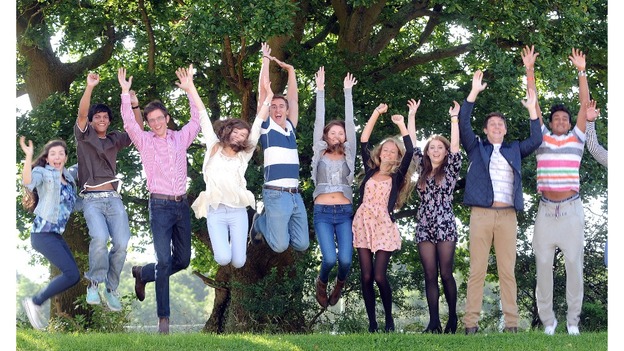 A level students at the Grammar School at Leeds are celebrating a record set of results with 99.9% of students gaining a pass at grades A* to E; 79% achieving passes at grades A* to B; and 55% at A* and A. Seventeen students achieved A* grades in three or more subjects.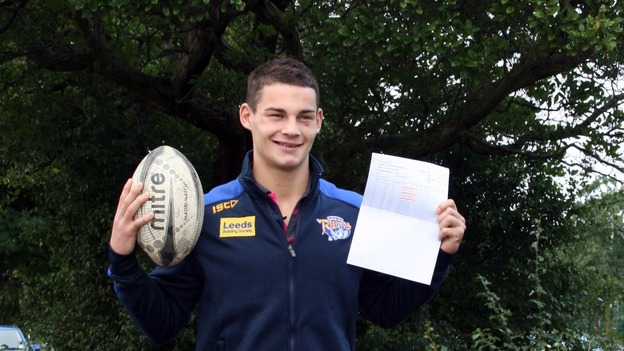 Leeds Rhinos player Stevie Ward celebrates getting ABB in his A levels. He's going to France for a weekend match today so sadly won't be celebrating with his mates tonight
Have you got your A level results today? Post your messages of congratulation on our Facebook page and we'll try and include as many as possible on Calendar at 6pm.
Advertisement
If you haven't got the A level results you need, you can use the clearing system to find a place at another university.
If you are getting your A-Level results today or know somebody who is, you may be looking for advice on what to do next.
A guide has been produced to show you a wide range of options, including university, gap years and apprenticeships.
With the substantial rise in university tuition fees many people are worried that they will not be able to achieve their career goals without huge debt but the key message we want to convey is 'don't panic', as there are many avenues open to young people.

We're not anti-university by any means, but it's incredibly important to us that students don't feel pressured into making a decision that will ultimately cost them an awful lot of time and money, especially when there are debt free choices out there to be considered.
– Sarah Clover, notgoingtouni.co.uk

You can find more advice here.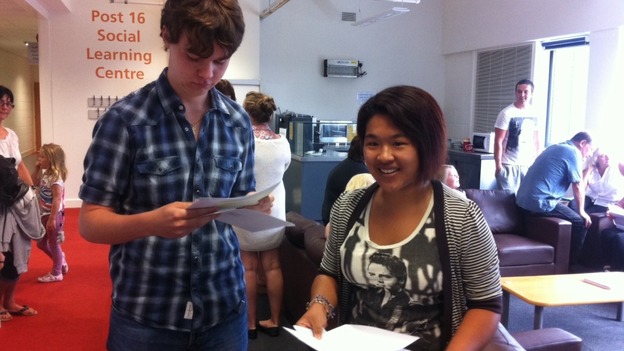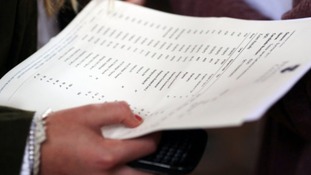 Back to top