Have you seen Roxie and Queenie?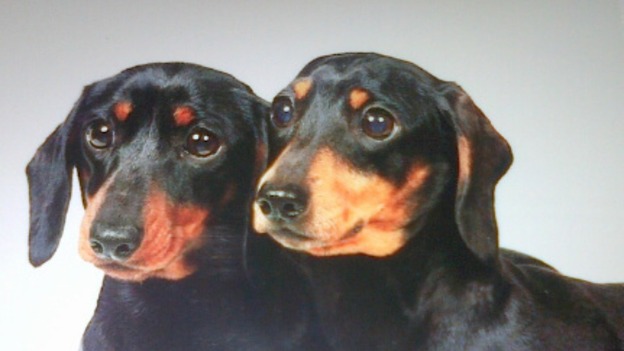 The pair of Dachshunds were stolen from a house off the A661 between Plompton Woods and Spofforth, between 11.45am and 2.10pm on Tuesday 21 August 2012. They are both girls, Roxie aged two and Queenie aged six.
Queenie has been suffering from a severe slipped disc and needs daily medication to help contain this condition. Without this medication her back legs could collapse. Anyone else who knows anything about the thefts or knows the whereabouts of the two dogs is asked to call police urgently on 101.
Sergeant Matt Hagen, said: "We would particularly like to speak to the occupants of a blue Mercedes Vito panel van which was parked near to the owner's home on the afternoon of the thefts, as they could have vital information which could help our investigation."