Leeds takeover latest
Ken Bates reveals details for the first time about Leeds United potential backers.
It's been reported that the Dubai-based company that wants to buy Leeds United has invested £2m in the club this summer. There are further claims that figure could actually be nearer £6m.
The transfer of £2m is understood to have taken place during the summer when Leeds were rebuilding their squad and talks between the board at Elland Road and GFH Capital ( a private equity firm owned by a Bahraini investment bank) were gathering speed.
For almost 5 months now United have been in negotiations with GFH Capital over a £52m buy-out of the club. Though speculations over the financial state of the parent company has raised concerns about the viability of the takeover.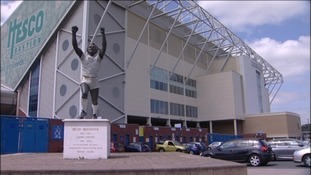 More doubts have been raised over whether the Gulf-based investment company looking to buy Leeds United can complete the deal.
Read the full story
Advertisement
David Haigh, Deputy CEO, GFH Capital said:
"A lot of nonsense has been written and said by people claiming to have 'sources' or inside knowledge, which has resulted in incorrect media reports and even quotes, but as noted before there are confidentiality clauses that are in place...
... and we are both respectful of those. We are focusing on the transaction and not rumour. We are focusing on the transaction and not rumour.
"The importance for us to talk to the numerous fans and supporter groups of Leeds United on the acquisition of the club can not be underestimated but at this time, we have to respect the confidentialities of a deal of this nature.
As such, neither I nor any employee of GFH Capital has been in discussions with the LUST. This is clear from some of the detail within a recent statement from LUST, notably, how GFH Capital 'has only emerged as potential buyers in the last six weeks.' In truth, GFH Capital has been working with the current Club owners since June.
– David Haigh, Deputy CEO, GFH Capita
Both GFH Capital and the current owners of Leeds United are working hard to ensure as swift a conclusion to this deal as possible and we appreciate the patience and understanding of those waiting for a positive announcement. We will be talking to the various Leeds United supporter groups and their members as soon as we are able.
– Salem Patel, Board Director and CEO, GFH Capital
There has been a lot of comments from many different quarters as to the proposed investment in Leeds United. As with all speculation not all of its correct. And we are pleased that both are able to clarify the situation.
– Leeds United CEO Shaun Harvey
Following the recent announcement confirming its signing of an exclusive agreement to lead and arrange the acquisition of Leeds United, Bahrain-based company GFH (Capital), has begun working on its future strategies for the club.
In a statement tonight it said its intentions, if successful in its acquisition, is to move the club back to the Premier League as quickly as possible.
Like many around the world, people from Bahrain and across the Gulf are passionate about football and notably, English clubs - their successes and hardships are a daily talking point.

In so many instances this is what bridges the gap between borders and different cultures.

We are excited by our intentions for Leeds United and remain fully focused on the specifics of this deal, hoping to conclude a positive outcome as soon as possible."
– Hisham Alrayes, GFH (Capital) CEO and Board Member,
As a club, Leeds United has it all – passionate loyal fans, a great heritage and masses of potential to return to the Premier League with the right, sustainable investment. From a business perspective, ownership of an English football club, notably Leeds United, is a great opportunity if the right strategies are in place to benefit from the significant revenues available from renewed broadcasting rights."
– David Haigh, Deputy Chief Executive of GFH (Capital)
A unit of Bahraini investment firm Gulf Finance House (GFH) will lead and arrange the purchase of Leeds United Football Club, GFH said in a statement today.
"GFH would like to confirm that GFH Capital Ltd, a 100 percent subsidiary of GFH, has signed an exclusive agreement to lead and arrange the acquisition of Leeds City Holdings, the parent company of LUFC," the statement said.
It did not elaborate on how or when the acquisition might take place, or give financial terms.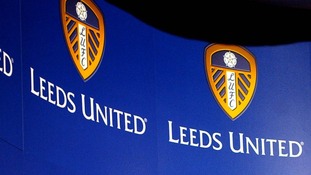 Ken Bates reveals he is in talks with banking institution over club's future
Read the full story
Advertisement
Back to top