Memorial fund for PC Andrew Bramma
A North Yorkshire police officer has died in a road accident while answering a 999 call to another crash. PC Andrew Bramma, a married man, with two young children, was killed when his patrol van crashed into a tree at West Tanfield, near Ripon.
A fund is being set up to help the family of a police officer who died on duty. PC Andrew Bramma was killed in a crash as he responded to an emergency call near Ripon in North Yorkshire last weekend.
The county's Police Federation is launching the fund. It made the following statement on its website.
"Since the tragic death of our colleague, PC Andrew Bramma, we have been inundated with messages from police officers and members of the public around the country, wishing to offer financial support to Andrew's family. This is particularly true of Andrew's closest friends and colleagues, who are aware of just how young his two children are."
– The Police Federation

The Federation hopes to have banking arrangements in place early next week. It says the Chief Constable has agreed to formally launch the fund.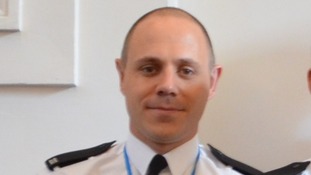 The former colleagues of a police officer who died in a road accident in North Yorkshire pay their respects.
Read the full story
Advertisement
Tributes have continued to flood in for North Yorkshire police officer who died in a car crash just outside West Tanfield near Ripon on Saturday.
PC Andrew Bramma was a husband and father of two boys. Hundreds have signed an online book of condolence and a wreath has been laid at the National Police Memorial in London. The Home Secretary has also paid tribute.
Tributes have continued to be paid to PC Andrew Bramma - the police officer killed in a car crash on Saturday.
It happened just outside the village of West Tanfield near Ripon, while he was on his way to an emergency call. Adam Fowler reports.
This morning, at the National Police Memorial at the Mall in London, chairman of the Metropolitan Police Federation John Tully laid a wreath in memory of PC Bramma.
We are extremely grateful to our federation colleagues in London who have ensured that Andrew's untimely death has been properly observed at this most appropriate location.

The National Police Memorial recognises all police officers who have given their lives in the service of the public, and it is right and proper that Andrew's sacrifice should be acknowledged alongside them.
– Mike Stubbs, North Yorkshire Police Federation

Sgt Stubbs thanked police officers and members of the public from around the country who have sent messages of condolence and expressions of support.
Advertisement
This is terrible news. The officer was working to help others and keep people safe, in this instance responding to an emergency call.

All our sympathies and thoughts go out to his family and friends.

Police officers across the country put their lives at risk every night so we all can be safer and more secure, and they deserve our deep gratitude."
– Yvette Cooper MP, Shadow Home Secretary
Officers at Greater Manchester Police have paid tribute to Pc Andrew Bramma who was sadly killed whilst on duty in North Yorkshire on Saturday.
Andrew joined Greater Manchester Police in October 2008, before leaving in August 2012 to transfer to North Yorkshire Constabulary.
Andrew spent his almost four years service with GMP on the Rochdale division, working as a response officer.
Officers and staff here at Greater Manchester are distraught to hear the news of Andrew's tragic death on Saturday night.

Andrew was a well-liked and respected officer during his time at GMP and we would like to offer our most sincere condolences to Andrew's family, friends and colleagues at both Forces, who are now understandably struggling to come to terms with his loss."
– Assistant Chief Constable Steve Heywood, Greater Manchester Police
Last night we received the worst news any police officer could wish to receive – that a close colleague and friend, PC Bramma, had been taken from us in tragic circumstances, whilst doing the job he loved of helping people in their hour of need.

Andrew was a great police officer and a loving family man. For anyone who knew him, Andrew was meticulous in everything he did, nothing would ever beat him and he would leave no stone unturned to find his answers. Every job he dealt with was always done to A* standard.
Andrew leaves us all with many lasting memories - from being such a great friend, to the large amount of hand gel and protective blue gloves he used to go through at work that we teased him about daily, to being a very proud and true Yorkshire man.

We were all proud to know and work alongside Andrew and hope to lead by the high example he set for us to follow.

Our thoughts are with his wife, two lovely sons and other family and friends at this time."
– Andrew's friends and former colleagues from B relief at GMP's Rochdale division
North Yorkshire Police have opened an online book of condolence for those wishing to pay tribute to Pc Andrew Bramma who was killed in a crash. The book of condolence is here.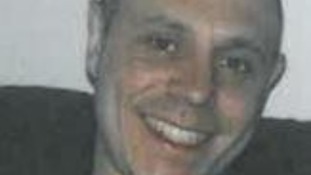 North Yorkshire Police's temporary Chief Constable has led the tributes to PC Andrew Bramma, who tragically died while on duty.
Read the full story
Load more updates
Back to top