High-speed rail link controversy
There is huge controversy over the proposed HS2 rail line with the Government claiming it is vital for the region's prosperity, but critics labelling it an expensive white elephant that could rip the heart out of some local communities.
The new high speed rail line HS2 could damage our region's economy. That is according to a report by MPs today, who say a fast rail link between London and Leeds via South Yorkshire, could mean economic activity being sucked down south.
The government says that's nonsense, and insists the line will be built. Phil Hornby reports
Central
Margaret Hodge MP, Chair of the Committee of Public Accounts, has said the economic justification for HS2 is "very questionable".
It comes as the Committee of Public Accounts issued a withering assessment of the HS2 high-speed rail project, warning costs were spiralling whilst benefits were dwindling.
The Transport Secretary, Patrick McLoughlin, said the case for the £50 billion project was "absolutely clear," as rail routes would be "overwhelmed" by rising passenger numbers.
Advertisement
National
Transport Secretary Patrick McLoughlin has rejected the findings of the Commons public accounts committee, which criticised the costs and benefits of the HS2 high-speed rail network.
Read: Public spending watchdog attacks HS2 rail project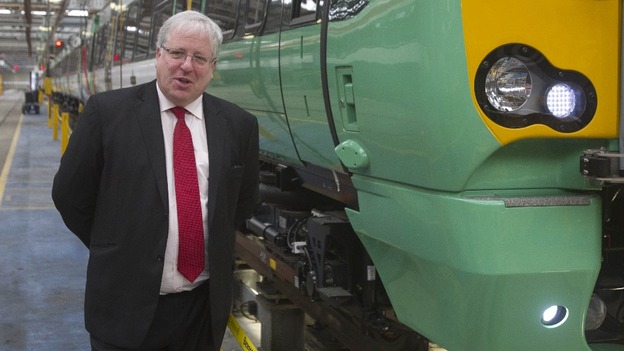 Mr McLoughlin said the case for the £50 billion project was "absolutely clear," as rail routes would be "overwhelmed" by rising passenger numbers. He said:
"The project will free up vital space on our railways for passengers and freight, generate hundreds of thousands of jobs and deliver better connections between our towns and cities.
"HS2 is a vital part of our plan to give Britain the transport infrastructure it needs to compete.
National
MPs from the Commons public accounts committee have called for the Department of Transport to provide more detailed evidence to support the estimated £50 billion investment. Presenting the committee's findings, chairperson Marget Hodge said:
The pattern so far has been for costs to spiral - from more than £16 billion to £21 billion plus for phase one - and the estimated benefits to dwindle.

In my committee's experience, not allowing enough time for preparation undermines projects from the start.
National
The HS2 high-speed rail project has come under renewed attack by the Commons public accounts committee, who have accused the Department of Transport of failing to present a "convincing strategic case" for the £50 billion project.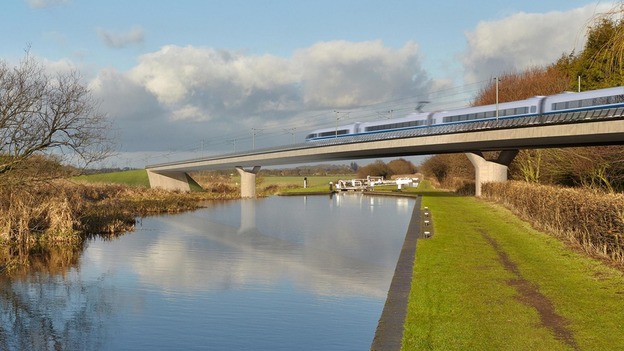 The public spending watchdog raised a number of questions about the apparent benefits and warned the costs were spiralling.
More: Institute of Directors pulls support for HS2 rail link
Grimsby MP, Austin Mitchell, told members of the Public Accounts Committee last night that he saw no evidence that the £42 billion HS2 scheme would help to bridge the north-south divide.
Instead, he told the Permanent Secretary for the Department of Transport, Philip Rutnam, that he was 'trying to justify a policy, in principle, that was plucked out of the air,' (video below). Rutnam replied that it was an essential project as trains are filling up.
Advertisement
George Osborne will try and say ,,, that we need infrastructure investments and therefore it follows that because HS2 is an infrastructure investment, we need HS2. This overly simplistic argument is now the only thing Government has got left to tout this boondoggle with because every other argument: that's it's needed for capacity, that it's got green credentials, that it'll be a magic wand to cure the north-south divide, that it's got a good business case, or that other countries are doing it have been knocked down.
Every one of the stock arguments for HS2 has been knocked down, and all they have left is to stamp their feet and say 'We want our train set.'"
– Stop HS2 Campaign Manager Joe Rukin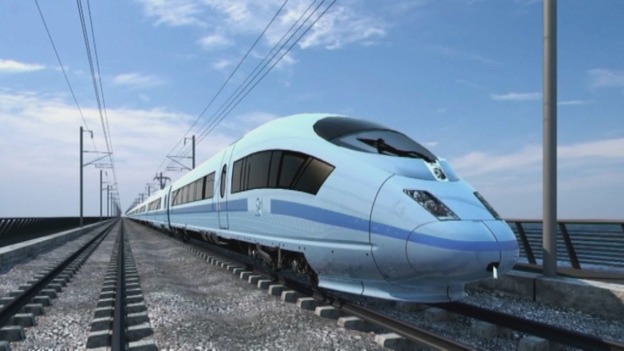 There's a new attempt today to block the controversial plans for the high speed railway connecting Yorkshire and London. Thirty five Tory MPs have signed a motion aimed at derailing legislation to pave the way for the new rail link which they claim will be an expensive white elephant.
The motion, signed by politicians from four parties reads: "This House declines to give a second reading to a Bill which authorises preparatory expenditure on a railway without specifying further detail of the route and a limit on expenditure."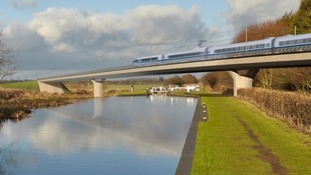 The Government has hailed a "landmark victory" for its HS2 high-speed rail scheme, despite legal flaws in the consultation process.
Read the full story
Homeowner Tony Heald fears the value of his house has been slashed because of the new high speed rail link. The route was announced two weeks ago and for Tony it means a huge tunnel will pass 35 metres under the front door of his family home.
Only those homes which need to be knocked down to make way for the rail link are entitled to compulsory purchase payments, but for Tony it means up to 75 thousand pounds could be wiped off the value of his property. Matt Price reports.
Load more updates
Back to top