Teenager stabbed to death
A teenager has died after being stabbed in broad daylight in the Harehills area of Leeds. The 17 year old was pronounced dead in hospital after being attacked on Back Seaforth Avenue.
Man charged over Harehills teenage murder
Police have charged a 27-year-old man with the murder of 17-year-old Kieran Lee Butterworth.
The man will appear at Leeds Magistrates Court tomorrow morning.
Man arrested on suspicion of teenager's murder
A teenager murdered in a Leeds street attack has been named as seventeen year old Kieran Lee Butterworth.
Police have revealed he was stabbed a number of times. A twenty seven year old man from the Woodhouse area of Leeds has been arrested on suspicion of murder and is currently being questioned by detectives.
Advertisement
Hunt for attacker in Harehills murder
A murder investigation has been launched in Leeds after a 17 year old youth was stabbed to death in broad daylight. The teenager was attacked in the Harehills area on Tuesday lunchtime and died from his injuries in hospital.
The street was cordoned off and a forensic search carried out while detectives hunt for the attackers. Chris Kiddey reports.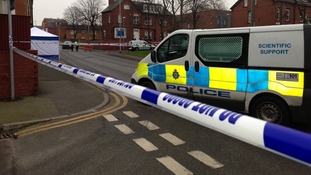 Police have sealed off an area in Harehils in Leeds after a teenager was stabbed in broad daylight.
Read the full story
Picture: Police seal off scene of teenager's stabbing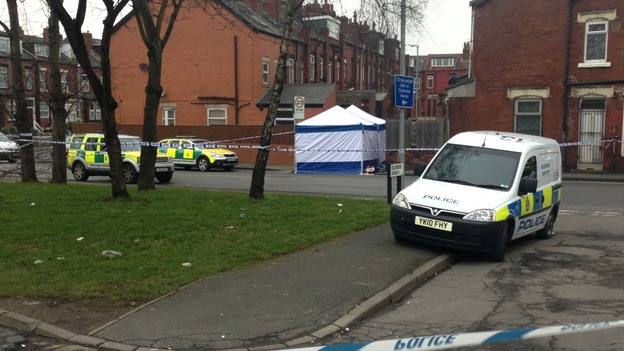 Breaking: Teenager killed in street stabbing
A teenager has died after being stabbed in the street in Leeds. The 17 year old was attacked in Harehills this lunchtime. He was taken to Leeds General Infirmary where he was confirmed dead. Back Seaforth Avenue has been sealed of by the police while they cary out their investigation.
Advertisement
Back to top