How the budget affects you
George Osborne unveils another £2.5 billion of cuts across Whitehall as he struggles to free up cash to kick-start growth.
National
Chartered accountants Blick Rothenberg produced this table to show how tax-free income thresholds will change after today's Budget.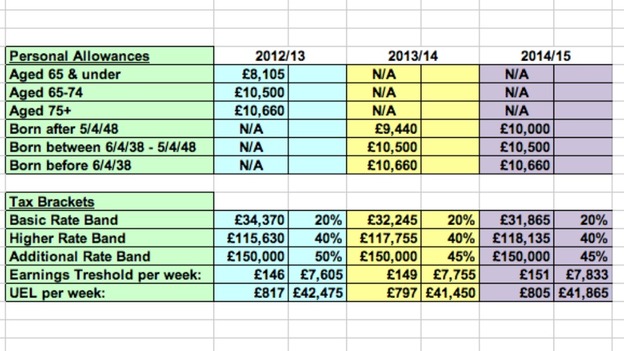 Under 65s can earn their first £10,000 tax-free by the start of the 2014 tax year.
By that point, people earning over £31,865 will enter the 40% higher rate tax band.
Bradford East MP David Ward has been giving us his thoughts on today's budget.
Advertisement
Brigg and Goole MP Andrew Percy has been giving his thoughts on today's budget.
Our Political Correspondent Ben Erlam has spent the day in Westminster to gauge reaction to the budget from some of our MPs who were there when the Chancellor was on his feet.
The decision to cancel the fuel duty increase due in September has been welcomed by the MP for Thirsk, Malton and Filey.
This news will be welcomed by many living in Thirsk, Malton and Filey. Obviously, I am disappointed that the Chancellor has not agreed to a rural fuel duty rebate for certain areas of North Yorkshire. Measures in the budget that will help hard working families include future childcare vouchers for working parents or single parents, help with mortgages for new homes, the reduction of tax on new jobs in small companies, as well as the commitment to raise personal allowances so no-one will pay income tax for the first £10,000.
These measures show that the Government is trying to help all with aspirations who are trying to do their best for their families.
– Anne McIntosh MP for Thirsk, Malton and Filey
National
Advertisement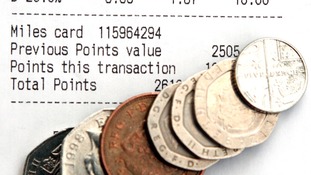 National
Here are some of the measures announced by Chancellor George Osborne that could affect voters' wallets:
Rise in personal allowance brought forward to 2014, meaning no income tax on the first £10,000 of earnings
Tax free child care vouchers worth £1,200 per child and increased support for families with children on universal credit
Flat rate pension worth £144 a week to be brought forward to 2016
Fuel duty rise scrapped
Help for Equitable Life policy holders extended to those who bought with-profits annuities before 1992, with payments of £5,000 and extra £5,000 for those on lowest incomes
Planned 3p rise in beer duty tax scrapped and replaced by a 1p cut in duty on a pint of beer
New Help-to-Buy scheme for those struggling to find mortgage deposits will include £3.5 billion for shared equity loans, and a Government interest-free loan worth 20% of the value of a new build house
Cap-on social care costs to come in in 2017 and protect savings above £72,000
South Yorkshire MP and former pubs minister John Healey has also welcomed news that the price of pint is coming down. Mr Healey asked the Chancellor to do just that on Budget Day 2012, in a bid to stop pub closures and falling beer sales.
The beer-loving MP repeated his calls earlier this month in joining a campaign calling for a freeze in beer duty organised by the British Beer & Pub Association, CAMRA (Campaign for Real Ale) and SIBA (Society of Independent Brewers). He said today:
The beer and pub industry is worth millions to the local economy, and people rightly value their local as the hub of their community. I want this to be the first step the Government take towards recognising this and giving a lot more support to pubs.
– John Healey MP for Wentworth and Dearne
National
New Employment Allowance will take the first £2,000 off the employer National Insurance bill of every company in the country
Around 450,000 small businesses - one third of all employers - will pay no employer National Insurance at all after introduction of Employment Allowance in April next year
Small firms will be given help through Government procurement budgets, growth vouchers and controls on regulators' charges
The Capital Gains Tax holiday will be extended
Corporation tax to be reduced by a further 1% to 20% in April 2015
Small company and main rates of corporation tax merged at 20p
Load more updates
Back to top