Hillsborough anniversary
This year marks the 24th anniversary of the Hillsborough disaster, where 96 football fans died.
Granada
The Hillsborough Memorial service marking the 24th anniversary of the disaster has got underway at Anfield.
The crowd is on its feet and applauding the names of the 96 as they are read out.
Opening the service, the Reverend Kevin Bolton said
Truth calls out for justice. Some things need to go together.96 silent, but powerful, voices still cry out for that justice.
– Reverend Kelvin Bolton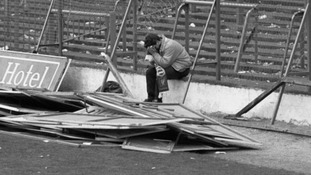 Families of the 96 Hillsborough victims will attend today's memorial service knowing their fight for justice is nearing a conclusion.
Read the full story
Advertisement
Granada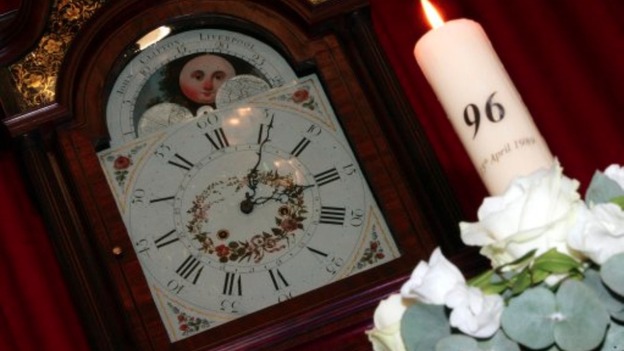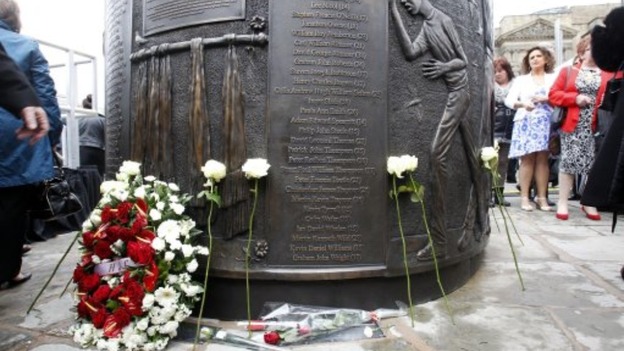 Granada
A seven-foot bronze monument was unveiled in the centre carrying the names of the 96 people who died at Hillsborough.
The bronze sculpture, created by local artist Tom Murphy, was dedicated to the victims at a public ceremony, watched by hundreds of people, on Old Haymarket.
Alongside the names of the victims, it features the words "Hillsborough Disaster - we will remember them".
Sheila Coleman, chair of the Hillsborough Justice Campaign, campaigned for a memorial in the heart of the city, alongside the 'eternal flame' memorial at Liverpool FC's home in Anfield.
She thanked the public effort to raise funds for the monument, urging the support to continue.
David Charters composed a poem inscribed on the monument.
"In life, few words carry more sorrow than, 'they died before they were old.' The sense of loss is always raw.

"What's lost is not the past, but the future."
– David Charters
Granada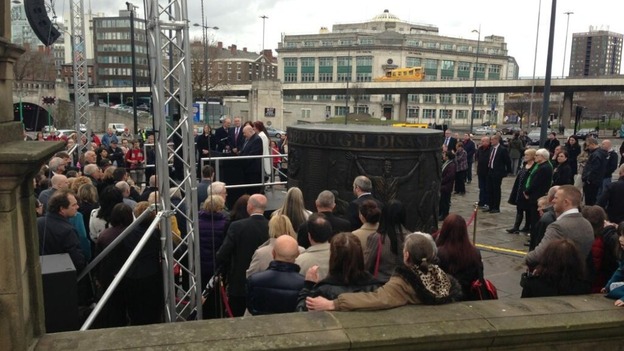 National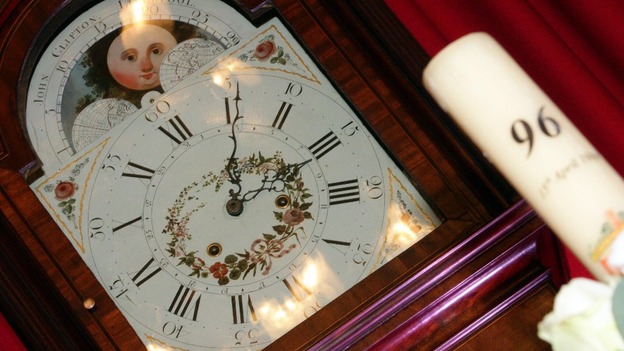 An 18th century grandfather clock on display at Liverpool Town Hall has today been frozen at the time of the Hillsborough Disaster, to mark the 24th anniversary of the tragedy that left 96 people dead.
The ornate 1780s John Clifton clock, donated by Liverpool Museum, will rest on 3:06pm, the time that the FA Cup semi-final between Liverpool and Nottingham Forest on 15 April 1989 was halted as officials realised fans were being crushed on the terraces.
A private memorial ceremony is currently underway at the Town Hall, ahead of a public commemoration in the Old Haymarket, where a seven-foot bronze memorial monument dedicated to the supporters will be unveiled.
Advertisement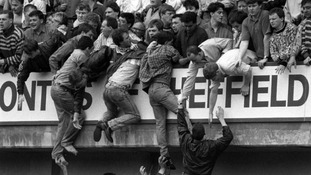 A ceremony will be held today ahead of the 24th anniversary of the Hillsborough disaster.
Read the full story
Back to top