Fortnightly refuse collections
110,000 households in Hull have started switching to new fortnightly refuse collections as the council tries to increase the amount of waste which is recycled.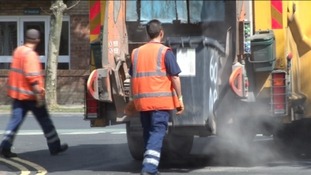 The first new fortnightly refuse collections have started in Hull to help meet government budget cuts.
Read the full story
Some residents in Hull say they welcome the council's switch to new fortnightly refuse collections for non-recyclable rubbish. People living in the Newland area, which is one of the first to try the new system, have been telling us that they rarely completely fill their black refuse bins.
Advertisement
People living in parts of Hull will have their bins emptied fortnightly - instead of once a week - from today. Council bosses say they are changing the number of collections for 110,000 households.
It's hoped the move will lead to an increase in recycling and also save the authority around £1m a year. Residents will receive information packs in the next few days - which includes a calendar with new collection dates. Councillor Martin Mancey spoke to Calendar about the changes.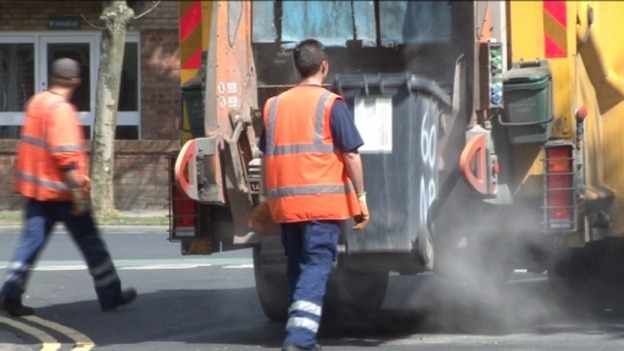 Refuse crews in Hull have started their new pattern of collections now that 110,000 households are moving to fortnightly collections of non-recyclable waste. Homes in the Newland area of the city were some of the first to switch to the new system when bin wagons set off this morning.
Hull City Council admits that it is introducing fortnightly waste collections to meet tough government spending cuts. Councillor Martin Mancey says he hopes the new system, which has started today, will help them to find £1m a year in savings as well as extra savings on landfill tax.
Hull City Council is starting fortnightly refuse collections over the next two weeks to try to encourage more people to recycle more of their waste. 110,000 households in the city are getting information packs to explain how the new system will work which is designed to save £1m a year.
To assist with the transition, black bags containing waste which cannot be recycled will be collected alongside the wheelie bins between now and Friday 7 June. After that date additional bags of waste will not be collected, though it can be taken to household waste recycling centres.
We recognise that there may be a delay between final collections on the old scheme and the first collection on the new scheme and to minimise disruption with residents we will collect bagged waste with the black bin between 14 May and 7 June. We will support residents with the change and encourage residents to recycle as much as possible. Residents can order free additional blue and brown bins online or by calling 01482 300300.
– Councillor Martin Mancey, Hull City Council.
Advertisement
Back to top