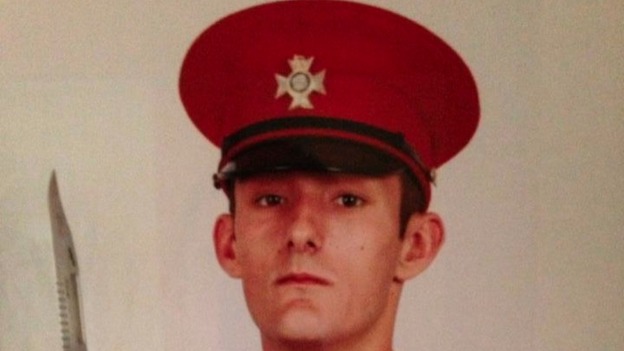 The fatal car crash which claimed the life of an eighteen year old squaddie has claimed another victim.
Trooper Josh Powell died in the accident when the convertible Peugeot 306 he was travelling crashed into a house at Shafton near Barnsley on Sunday.
The other occupant of the car a 25-year-old man, who's not been named, today died in Barnsley District General Hospital, from injuries sustained in the crash ,
The family of Mr Powell have issued a photo of him today and his commanding officer paid tribute to him.
Lt Col SJ Plant MBE, Commanding Officer of The Light Dragoons said: "It was with great sadness that we learnt of Trooper Powell's untimely death in a RTA in the early hours of Sunday morning.
"In the short time that he has spent with the Regiment, he demonstrated real potential. He was engaging, enthusiastic and eager to learn. Equally, he was quick to establish a network of close friends and it was clear to me that he was a real team player.
"His death is felt deeply across the length and breadth of the regimental family but our pain is nothing compared to that of his family. Our thoughts are with them at this very difficult time."