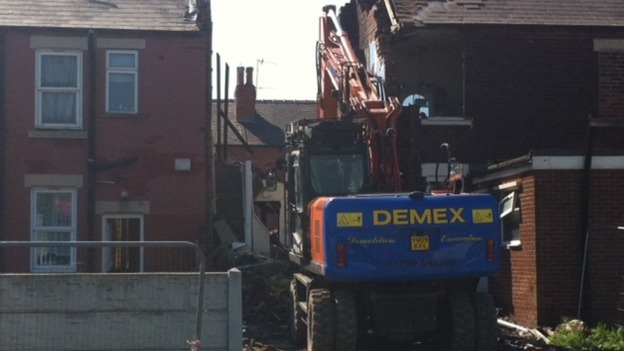 An investigation has begun into an explosion which destroyed a house in Sheffield.
Police say they have 'not ruled out' a criminal element.
A 36-year-old tenant suffered facial burns and cuts in the blast, which happened around 9.10am on Wednesday on Dundas Road.
Three other people who were hurt – a woman and two children from a neighbouring property – suffered suspected smoke inhalation. They were treated at Rotherham District General Hospital before being released.